5G will grow but 3G will dominate SSA in 2026 – Ericsson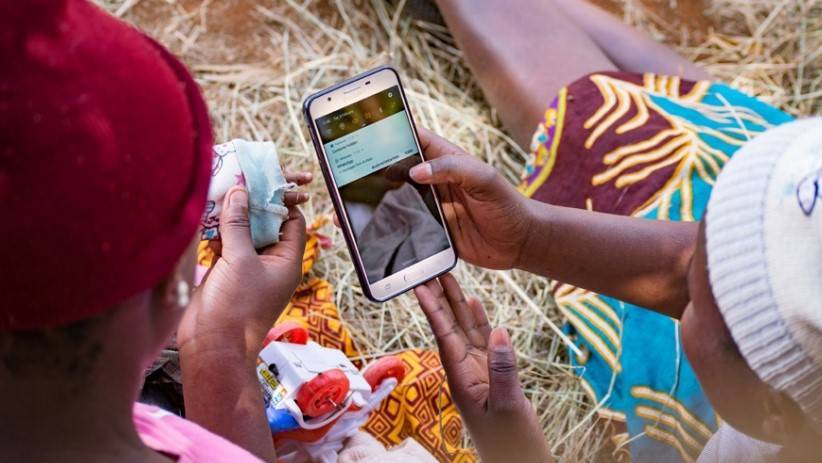 5G will make up about 5% of sub-Saharan African (SSA) mobile subscriptions by 2026, but the region's dominant mobile technology will still be 3G in six years' time. That is according to the newly published
November 2020 Ericsson Mobility Report
.
Ericsson predicts that overall mobile subscriptions in sub-Saharan Africa will grow from 800 million at the end of 2020 to 990 million by 2026, even as mobile penetration of 84% remains below the global average.
While 5G and LTE subscriptions will continue to grow over the next six years, 3G will remain the dominant technology with a share of over 40% in 2026.
LTE (4G) is forecast to account for around 15% of subscriptions by the end of 2020. This will shoot up to about 30% by 2026, with 2G dropping down from 41% in 2020 to below 25% in 2026.
"Driving factors behind the growth of mobile broadband subscriptions include a young, growing population with increasing digital skills and more affordable smartphones," the report said.
When it comes to the Middle East and North Africa (MENA) region, around 30% of mobile subscriptions are estimated to be for LTE at the end of 2020. LTE will grow to over 50% of subscriptions by 2026.
The MENA region is anticipated to evolve over the six-year period. By 2026, almost 80% of subscriptions are expected to be for mobile broadband.
"This year will go down in history as one which saw widespread global disruption, caused by a pandemic that has shaken every economy and significantly impacted everyday life. It has been a big strain on everyone, no matter where in the world you live," said Fredrik Jejdling, the report's publisher and head of Business Area Networks at Ericsson.
"In retrospect, 2020 will probably also be known as the year when society as a whole took a giant leap forward in our digitalization journey. The fundamental need for good connectivity is a cornerstone for this change, clearly visible in this edition of the Ericsson Mobility Report as the demand for capacity and coverage of cellular networks continues to grow."
5G future
The report predicts that by the end of this year over 1 billion people, or 15% of the world's population, will live in 5G coverage areas. Globally 5G subscriptions are forecast to reach 3.5 billion in 2026.
"5G is no longer just a novelty. Instead, it is entering the next phase, when many new devices and end-user applications make the most out of the technological benefits it provides, while communications service providers worldwide continue the build-out of 5G," said Jejdling.
However, in Africa unsurprisingly the uptick in 5G will be slower. In sub-Saharan Africa, discernible volumes of 5G subscriptions are only expected from 2022, and Ericsson believes 5G will make up just 5% of sub-Saharan African subscriptions by 2026.
In MENA, commercial 5G deployments with leading service providers began during 2019 and 2020 and 5G subscriptions will reach close to 1.4 million by the end of 2020 – but most of these are in Gulf countries.
Significant 5G volumes are expected in 2021 and MENA is likely to reach around 130 million 5G subscriptions in 2026, representing around 15% of total mobile subscriptions.
Mobile data traffic boom
Globally, overall mobile data traffic is estimated to reach around 51EB per month by the end of 2020 and is projected to grow by a factor of around 4.5 to reach 226EB per month in 2026.
This figure represents the mobile data that will be consumed by more than 6 billion people using smartphones, laptops and a multitude of new devices at that time.
The MENA region is expected to have the highest growth rate going forward (38% CAGR), increasing total mobile data traffic by a factor of almost 7 between 2020 and 2026. The average data per smartphone is expected to reach 30GB per month in 2026.
Sub-Saharan Africa also has a very high growth rate, but from a relatively small base, with total mobile data traffic increasing from 0.87EB per month to 5.6EB in 2026 (36% CAGR). Average traffic per smartphone is expected to reach 8.9GB per month by 2026, a huge jump from about 2.2GB per month in 2020.
FWA connection uptake
Fixed wireless access (FWA) connections are forecast to grow more than threefold and reach over 180 million by the end of 2026, accounting for around 25% of total mobile network data traffic globally.
The Middle East and Africa (MEA), however, remain a region with limited broadband connectivity. Ericsson estimates that in MEA there will be around 65 million broadband connections by the end of 2020, representing a total household penetration of around 18%. Out of these broadband connections, FWA is estimated to represent around 20%.
Ericsson said that most of the FWA offerings in the region are 4G based. However, in the Middle East, there is a growing number of 5G FWA offerings, complementing the 4G FWA offerings.
FWA is projected to grow more than threefold, reaching around 35 million connections by 2026 and representing around 35% of all broadband connections in the MEA region.
*Top image source: GSMA.
— Paula Gilbert, Editor, Connecting Africa