Zimbabweans are trading traditional voice calls for app-based services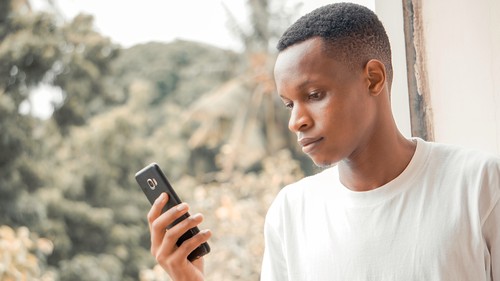 Zimbabweans seem to be making fewer traditional voice calls and using more mobile data for app-based voice and video calling.
This is according to the Postal and Telecommunications Regulatory Authority of Zimbabwe's (POTRAZ's) first-quarter sector performance report for 2020, which shows that total mobile voice traffic declined by 4.7%, to 1.33 billion minutes in the first quarter of 2020, compared to 1.4 billion minutes in the fourth quarter of 2019.
Total fixed voice traffic also declined by 6.9%, to 112.1 million minutes, as the number of active fixed telephone lines declined by 1.8% to 260,959. Zimbabwe's fixed tele-density remained at 1.8% but there has been a decrease in fixed telephone line subscriptions since September 2019.
However, the Southern African nation did see mobile Internet and data traffic tick up by 2.8% between the last quarter of 2019 and the first quarter of 2020, from 6,489 terabytes to 6,661 terabytes.
In-bundle data usage constituted 91.8% of total mobile Internet and data usage. WhatsApp usage constituted 40.5% of total mobile Internet usage in the quarter.
"The growing use of WhatsApp voice and video calling as substitutes for traditional voice calling by businesses and individuals has driven data usage by the WhatsApp platform," the authority said.
Mobile inbound roaming also fell by 13.6% in the quarter while outbound roaming plummeted almost 40%. The authority said this is typical of the post-festive season as travel by foreign residents into the country and foreign travel by domestic residents declines.
"The decline is also attributable to the increased use of Over-the-Top services which are cheaper than traditional voice, hence less travellers now use roaming services," it added.
Mobile penetration grows
Zimbabwe's total number of active mobile subscriptions increased by 4% to reach over 13.7 million and the country's mobile penetration rate increased by 3.6% to reach 94.2% by the end of March.
The number of registered mobile subscriptions was actually much higher at almost 24.4 million, but POTRAZ classified 43.7% of these registered subscribers as inactive.
The biggest operator, Econet, has a 67% market share when it comes to mobile data and Internet usage, losing 3.2% market share compared to the previous quarter. NetOne however gained 4.8% market share in the quarter, growing to 28.5%, while the smallest operator Telecel lost 1.6% market share and made up just 4.5% of the country's mobile data and Internet usage at the end of the quarter.
The total number of active mobile money subscriptions grew by 4.6% to reach almost 7.7 million. Telecash was the only operator to record a decline in active mobile money subscriptions in the quarter. In general, the adoption of mobile money has been growing steadily since 2018.
— Paula Gilbert, Editor, Connecting Africa