Telkom SA wants Vodacom, Rain spectrum deal scrutinized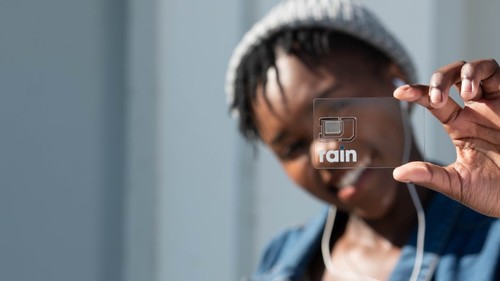 Telkom SA has approached South Africa's Competition Tribunal to get it to look into the spectrum deals between fellow local operators Vodacom and Rain.
Telkom believes the spectrum arrangements between the two should be considered a merger that must be scrutinized according to the terms of the Competition Act.
Telkom's Group executive for Regulatory Affairs and Government Relations, Dr. Siyabonga Mahlangu, says Vodacom's ability to control Rain's spectrum entrenches its position as a dominant player in a highly concentrated market.
"It is important that the effects of spectrum arrangements on competition are scrutinised," Mahlangu said in a statement sent to Connecting Africa.
"Particularly, in light of the upcoming spectrum auction which will set the ground for the nature of competition in the mobile market for the foreseeable future," he added.
Rain spokesperson Khaya Dlanga told Connecting Africa that the company "currently provides non-exclusive roaming services to Vodacom and this arrangement has previously been scrutinized and approved by the Competition Commission and ICASA [The Independent Communications Authority of SA]".
"[Rain] also competes fiercely in the retail 4G and 5G data markets in South Africa with innovative and affordable unlimited products," he said but could give no further comment on Telkom's complaint saying the company needed to study it in detail.
Cell C and MTN previously lodged a complaint with the Competition Commission over Rain's agreements with Vodacom but TechCentral reported in 2018 that the Competition Commission had investigated and cleared the companies.
In Vodacom's annual results for the year ended March 31, 2020 the telco said it had recently renegotiated and extended its roaming agreement with Rain "which improves the cost of our capacity taken up from Rain."
Telkom argues that the deal should be viewed as a merger because "the multiple agreements between Vodacom and Rain grant Vodacom use and control over the deployment of Rain's spectrum, including the planning, rollout, maintenance and service of its radio access network".
"Telkom is asking the Competition Tribunal to find that the arrangements constitute a notifiable merger and should be subjected to scrutiny by the competition authorities."
Connecting Africa approached Vodacom for comment but had received no response at the time of publication.
*Top image is courtesy of Rain.
Related posts:
— Paula Gilbert, Editor, Connecting Africa