MTN reports COVID-19's impact on voice and data growth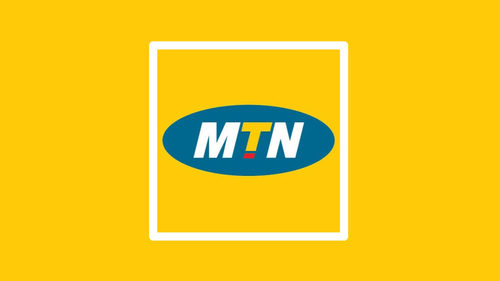 MTN has seen some interesting voice, data and fintech trends emerge over the first half of 2020, impacted by COVID-19 lockdowns and movement restrictions across its markets.
MTN Group CEO Rob Shuter shared the trends for the first six months of 2020 as part of the group's interim results presentation last week.
He said that MTN saw a major dip in almost all its metrics during April, when most of the tough lockdowns took place across its markets.
Movement restrictions and retail store closures impacted the operator's ability to gain new subscribers.
But the group did see a very strong rebound in May and June in terms of new subscribers, Mobile Money (MoMo) and data users, and fintech volumes as restrictions were gradually eased in many markets.
The one outlier was a strong rise in data traffic on the MTN network between February and May, followed by a slight dip in June.
This makes sense, with many people forced to stay home during strict lockdowns, which led to more data consumption for work, entertainment and general communication needs.
"In general, we would say that it really has the appearance of a V-shaped recovery in the shorter term, but obviously this is early stages and we still remain concerned about the longer term impact of COVID-19," Shuter said.
When it comes to voice the trend shows more of a zig-zag than a V-shape, with a big spike in voice traffic in March, a big drop in April and then another spike in May.
"Voice traffic did come under pressure, and has been slightly less resilient, but we do think there has been a displacement of spend from voice into data, and you see that also in the trends for data traffic and a very strong increase in our fintech volumes," Shuter said.
Overall for the six months MTN added 10.6 million subscribers to reach a total base of 261.5 million across its 21 operations in Africa and the Middle East.
It also surpassed the 100 million mark of active data users and reached 38.3 million MoMo users.
The group did not declare an interim dividend, blaming this on "uncertainties resulting from COVID-19 impacts."
Shuter said the group had seen good MoMo acceleration as societies embraced cashless payments.
In South Africa MTN's MoMo service relaunched commercially in January and already has 1.1 million registered users.
If you look specifically at the difference between the first and second quarters of the year, you see that voice revenue came under serious pressure while data users, MoMo users and data revenue all increased in the second quarter.
Fintech revenue saw a large drop between the quarters, mostly due to fee suspensions or discounts for mobile money users in many markets.
Overall the group reported decent results considering the unprecedented socio and macroeconomic challenges caused by the COVID-19 pandemic, with group service revenue growth of 9.4% to R80 billion (US$4.6 billion) and earnings before interest, tax, depreciation and amortization (EBITDA) growth of 10.9% to R42 billion ($2.4 billion).
The group also surprised the market by announcing it was planning an "orderly exit" out of its Middle East businesses, with advanced discussions already happening to sell its 75% stake in MTN Syria.
Uncertain outlook
Shuter told Connecting Africa in an interview that the outlook for the rest of the year is going to really depend on the macroeconomic environments in the telco's various markets.
"If in the end COVID becomes months of inactivity, and then everything kind of goes back to the way it was, then I think some of these positive trends will continue," he said.
"Because there's no doubt that we've accelerated the adoption of data, accelerated the adoption of mobile money, and we've made a lot of progress on moving physical airtime to electronic vouchers.
"Our business will emerge from that difficult period stronger and with a significant acceleration," he added.
"But it is possible that these economies could really struggle for quite some time, because some of the businesses that close will possibly not open again."
He said if currencies and commodity prices don't improve, it could have a big impact of African economies like Nigeria, which is very dependent on oil – or Zambia, which has a high dependency on copper.
"If we move into a more prolonged recession, then we will be affected as well," said Shuter. "In the end we're a cash retailer, we've got an essential service but we will be affected by people's ability to buy the service.
"We have seen short-term recovery, but the longer-term implications of COVID are still very uncertain."
— Paula Gilbert, Editor, Connecting Africa