The Top Things Africans Googled in 2019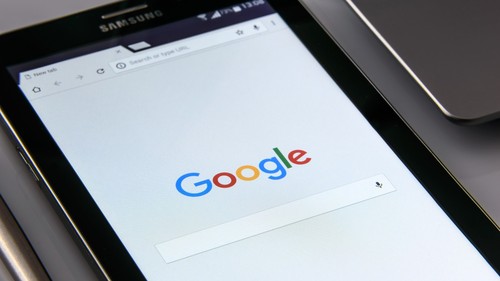 Pop culture, sports and politics captured Africa's attention in 2019, with Google searches in Nigeria, Kenya and South Africa dominated by questions about how to create an email account or website and supplemented by bizarre requests such as a question about why cornflakes were invented.
Google has released the results of its 2019 Year in Search, providing a unique insight into the year's major moments and top trends based on searches conducted in countries around the world including SA, Nigeria and Kenya.
Search trends information is gleaned from data collated by Google based on what people have been searching for and asking Google this year. Google processes more than 40,000 search queries every second. This translates to more than 1 billion searches per day and 1.2 trillion searches per year worldwide.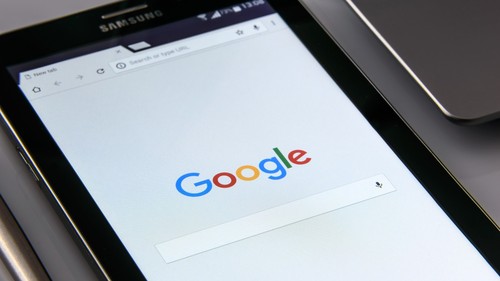 South Africa
This year's
trending searches
show South Africans' keen interest in the world and people around them. Nine of the ten top trending search terms were for local people, news and events and the majority of top questions were also related to local happenings.
South Africa's team won the Rugby World Cup in 2019 and citizens went to the polls, so it's no wonder that the World Cup and election were among the top searched items of the year. But the top trending search of 2019 -- and also of the decade -- was load-shedding, the much-hated, forced electricity cuts by national power utility Eskom. (See Rolling blackouts hurting SA operators & customers .)
South Africans were obsessed with the question: "Why were cornflakes invented?" -- and the answer will surprise you -- followed by "what time is the rugby world cup final?" and "how many votes for a seat in parliament?"
2019 also saw some notable deaths, including former rugby stars James Small and Chester Williams as well as gospel singer Neyi Zimu who were among the most searched local personalities of the year. Beloved radio broadcaster Xolani Gwala lost his long battle with cancer in November and was the second most searched South African of the year, while the late music legend Johnny Clegg was the most searched musician of the year.
Meanwhile rugby player Faf De Klerk captured the world's attention due to the memorable South African flag speedos in which he was photographed following the country's Rugby World Cup victory. This earned De Klerk eighth place on the personalities list while SA rugby captain Siya Kolisi was the sixth most searched person and the World Cup itself was the top trending sports search.
SA Top Ten Trending Searches
Load-shedding
Election results
Thanos
IEC
Fiona Viotti
Black Friday Specials
Gavin Watson
Mark Batchelor
Teacher's Day
Hoërskoel Driehoek
SA Top Trending Questions
Why were cornflakes invented?
What time is the rugby world cup final?
How many votes for a seat in parliament
How did Cameron Boyce die?
How long is a rugby match?
What is Bosasa?
What time do voting stations open?
Who won the election in South Africa?
What is media?
What is teenage pregnancy?
Top Trending South African Personalities
Neyi Zimu
James Small
Xolani Gwala
Chester Williams
Andile Gumbe
Siya Kolisi
David Kekana
Faf De Klerk
Peggy Sue Khumalo
Robert Marawa
SA Top Trending Searches of the Decade
Load-shedding
Uzalo
Meghan Markle
Zodwa Wabantu
Baby Shark
Cardi B
Game of Thrones
Thanos
Nicki Minaj
Amapiano
Kenya
Former Safaricom CEO Bob Collymore was the top searched person in
Kenya
in 2019 after he lost his battle with cancer in July. Kenyan long-distance runner Eliud Kipchoge made history in October when he became the first person to run a sub-two-hour marathon, earning him the second place spot on the trending local personalities list followed by musician John Demathew, who died in a car crash in August. (See
Bob Collymore Loses His Battle With Cancer
.)
Kenyans were interested in practical items in 2019 with the top searched "how to" of the year being the tax-related "how to file returns using P9 form"; the second most searched item was "how to apply for a passport" followed by "how to start a business". Kenyans also had some questions about having children including "how to get pregnant" and "how to get a baby boy".
When it came to tech specific "how to" searches, Kenyans wanted to know everything from how to download videos from YouTube, create a website or pay for parking in Nairobi, to more nefarious searches such as: "how to hack wifi"; "how to track a phone number"; and "how to hack a phone".
Kenya Trending How To (General)
How to file returns using P9 form
How to apply for a passport
How to start a business
How to make money
How to drive a manual car
How to be successful in life
How to get a baby boy
How to check CRB status
How to check KCPE results 2019
How to get pregnant
Trending How To (Tech)
How to download videos from YouTube
How to create a website
How to take care of a phone
How to hack wifi
How to track a phone number
How to convert pdf to word
How to hack a phone
How to track a lost phone
How to create a YouTube channel
How to pay parking in Nairobi
Trending Local Personalities
Bob Collymore
Eliud Kipchoge
John Demathew
Joyce Laboso
Ken Okoth
Tob Cohen
Mike Sonko
Jonathan Moi
Ivy Wangechi
Esther Arunga
Nigeria
Nigerians
were also interested in asking practical questions like: "how to create an email account"; "how to start a blog"; and how to write formal letters and CVs. They were also interested in recipes and cooking, Googling how to make egusi, fried rice and how to bake buns.
Nigerians also had some serious questions for Google in 2019 with the top "what is" question of the year being about Xenophobia, while many Nigerians wanted to know: "What is terrorism?"; "what is justice?"; and "what is political apathy?". The second most Googled question was about the government's controversial Rural Grazing Area (RUGA) settlements, which this year aimed to end a recurring conflict between nomadic herders and farmers in the country.
In 2019 Nigerians liked searching different smartphones with the iPhone 11, Samsung Note and Samsung S10 being the top three searched. In fact only Apple and Samsung devices featured, with no other smartphone brand cracking a top ten search in Nigeria.
The top searched person in Nigeria was musician Naira Marley, who is facing fraud and theft charges in the country, followed by the former vice president of Nigeria, Atiku Abubakar, and Brazilian soccer star Neymar. The rest of the people list was dominated by rappers and singers, both local and international.
Nigeria Trending Questions (How to...)
How to create an email account
How to start a blog
How to write a formal letter
How to make egusi
How to make buns
How to reduce belly fat
How to play chess
How to ask a girl out
How to write a CV
How to make fried rice
Nigeria Trending Questions (What is...)
What is Xenophobia?
What is Ruga?
What is Terrorism?
What is Election?
What is Justice?
What is Political Apathy?
What is Revolution?
What is Capital Market?
What is happening in South Africa?
What is First Aid?
Mobile Phones Nigeria
iPhone 11
Samsung Note
Samsung S10
iPhone XS
iPhone 8
Samsung S7
Samsung S8
iPhone 6s
iPhone XS MAX
iPhone XR
People Nigeria
Naira Marley
Atiku Abubakar
Neymar
MC Oluomo
Rema
Cameron Boyce
xxxtentacion
Teni
Nipsey Hussle
DJ Arafat
— Paula Gilbert, Editor, Connecting Africa