Airtel Africa Gains 10M Customers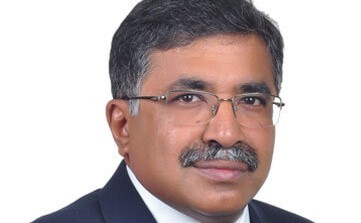 Airtel Africa gained almost 10 million new customers during the past year, while its data service customer base also grew significantly.
The group's half-year results -- for the six months ended September 30, 2019 -- show a 10.4% increase in overall customers in Africa, from 94.1 million at the end of September 2018 to 103.9 million a year later. Its mobile data user base grew to 31.9 million, a 17.7% increase year-on-year.
Revenue increased by 8.4% to $1.64 billion in the first half of the year, and growth in the second quarter accelerated to 9.8%. On a constant currency basis, revenue would have grown by 11.4% for the half-year, driven by the increase in the customer base and average revenue per user (ARPU) growth of 1.5%.
"This performance underlines our ability to consistently grow in double digits, powered by our growth engines of data and Airtel Money growing at 37% and 46% respectively. This is the seventh quarter of double-digit growth," said Airtel Africa CEO Raghunath Mandava.
"In East Africa, we saw growth across all services and in key markets like Kenya, Tanzania, Malawi and Zambia, where we saw more than double-digit revenue growth. In total, revenues in the region where around 11.1%, with customer numbers up 9.1% to 45 million," Mandava told journalists on a call on Friday morning.
Double-digit revenue growth in Nigeria and East Africa was partially offset by a decrease in rest of Africa revenues. Across services, revenue growth in constant currency terms was positive, with mobile voice up 3.2%, data up 37.8%, and mobile money up 46.5%.
"Our strong customer growth aided by distribution expansion was a key driver behind voice revenue growth. Our investments ahead of the industry in LTE network, along with our simple and intuitive customer journeys, have helped grow data consumption by 81% and data revenue growth by 37.8%," added Mandava.
"Over the last six months we launched 4G services in Democratic Republic of Congo (DRC) and Niger, and 4G sites now account for 58% of total sites. Now we are ready to launch in Tanzania, thereby making 4G services available across all our 14 countries."
Reported underlying earnings before interest, tax, depreciation and amortization (EBITDA) was $719 million and operating profit increased 8.6% to $395 million. The board declared an interim dividend of $3c per share.
Mandava would not be drawn on questions as to whether Airtel was looking at expansion opportunities in Ethiopia.
"We will look at the case and we will only move in if it's very compelling. As of now we are much more focused on our four growth markets -- Nigeria, Tanzania, Kenya and the DRC -- in order to make a difference in the business," he told journalists on the call.
Airtel Africa's net debt reduced to almost $3.2 billion compared to $6.4 billion a year ago following bond repayments of $2.2 billion and proceeds from its initial public offer (IPO) in June, which brought in nearly $670 million. The shares were floated at 80 pence ($1.03) each but according to Bloomberg data the stock is trading 29% lower on the London Stock Exchange. (See Airtel Africa Tanks on London Stock Exchange Debut.)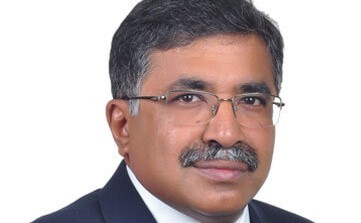 Kenya woes
In August, the planned merger between Telkom Kenya and Airtel Kenya hit another roadblock when Kenya's Ethics and Anti-Corruption Commission (EACC) suspended the planned tie-up pending a probe into alleged misappropriation of funds at Telkom. (See Airtel & Telkom Kenya Merger Suspended by Anti-Corruption Body.)
Meanwhile, Safaricom said authorities should force Telkom Kenya and Airtel Kenya to repay a $12.5 million debt it is owed before approving their planned merger. (See Safaricom Sets Out Objections to Airtel-Telkom Merger.)
When asked about stalled deal in Kenya, Mandava said that the merger is still subject to approval by the competition authority, the communications authority and the EACC.
"They have raised a few questions on the past transaction of Telkom. We are working with these authorities for their approval. In terms of the payments due, I can only speak on behalf of Airtel, but these are normal interconnect charges that are due between the two operators. There have been no exceptional or outstanding issues beyond the normal costs," he told journalists.
The proposed deal aims to create a stronger challenger operator to take on Safaricom, which has almost 65% market share. In comparison Airtel Kenya controls about 27% of the market, Telkom Kenya 8.2% and Jamii Telecom just 0.1%.
"On the issue of the dominance, I think this is a rare exception in the world where you have a whole country that is so largely dependent on one operator. We have raised this issue multiple times. I'm sure the government will take the right steps, because it is in the interest of the country for them to have a clear duopoly in order to ensure continuity of services for their citizens. We hope that the government will do something about it," said Mandava.
Airtel and Telkom first announced merger plans in February in a bid to challenge the dominance of Safaricom, but their efforts have run into numerous obstacles, including opposition from former employees demanding compensation for what they claim was unfair termination. (See Is Safaricom's Dominance in Kenya Under Threat? and Airtel, Telkom Abandon Kenya Merger: Reports.)
Mobile-money moves
Mandava said that Airtel Africa's mobile money business saw revenue growth of 46.5% in the half year and just above 50% in the second quarter.
"Banking services are not available to a large number of people on the continent largely because of a wide geography, the unavailability of good infrastructure and some security concerns in moving large amounts of cash. What a telco can do with mobile money is provide the expanse of distribution and availability across the continent, at a very low cost," Mandava told Connecting Africa.
The operator is pushing hard for growth in its mobile money business and during just the past two weeks has announced a number of different partnerships on the continent related to its Airtel Money business. These include partnerships with Mastercard, Ecobank and Finablr, which the company believes will help to further support its growth aspiration and drive financial inclusion.
The partnership with Mastercard gives Airtel Money customers the ability to make online payments globally via a virtual Airtel Money Mastercard. The Ecobank partnership will allow millions of Airtel Money and Ecobank customers across Africa to improve their access to mobile financial services and carry out a variety of mobile transactions. The deal with Finablr enables Airtel Money customers to receive money directly to their phones, in their Airtel Money wallets, from more than 160 countries around the world.
"All these partnerships will increase the number of use cases we have for our customers and will push financial inclusion even further. This is a big game changer for us," added Mandava.
— Paula Gilbert, Editor, Connecting Africa