Is Safaricom's Dominance in Kenya Under Threat?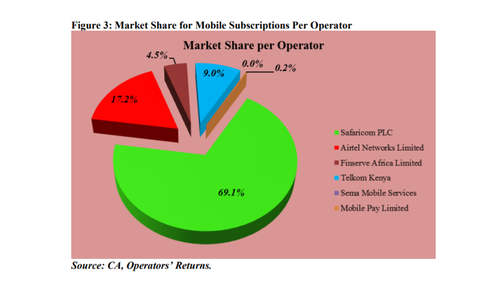 There's much excitement about the potential merger of Telkom Kenya and Airtel Kenya, a combination that would, in theory, provide a more robust rival to Kenya's dominant market leader, Safaricom.
But while the prospect is interesting -- and there's certainly an appetite for greater competition in the market -- is the combination of Telkom Kenya and Airtel the right way forward?
Safaricom continues to rule the Kenyan market, which had 42.8 million mobile users at the end of last year, despite a slight dip in its market share towards the end of last year: According to statistics from the Communications Authority of Kenya, Safaricom market share of mobile subscriptions dipped by 2.8 percentage points during the final quarter of 2017 to 69.1% (29.5 million customers).
Airtel, meanwhile, grew its market share by 2.3 percentage points to 17.2% (7.3 million customers) and Telkom Kenya added 0.6 percentage points to 9.0% market share (3.8 million customers).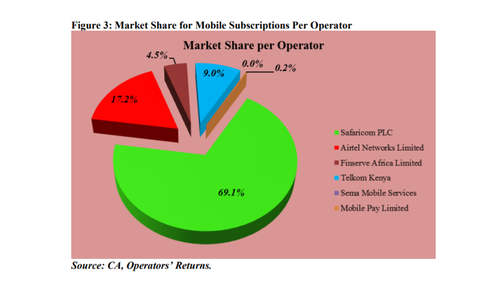 During that quarter, the market grew by almost 1.8 million users and nearly all of those gains were made by Airtel and Telkom: Safaricom added about 70,000 customers, so it didn't suffer a net loss of customers, despite losing market share. (There is a fourth player, Finserve, but it has fewer than 2 million customers for a market share of around 4.5% and it's not making any waves in the market.)
If Airtel and Telkom were combined, at the end of 2017 they would have had a combined 26.2% market share and growing.
But they want more and they want help from the market authorities to curb the power that Safaricom holds over the market -- hence the discussion of splitting Safaricom in two, the proposal of price controls and the potential award of 4G licenses to new players. (See Kenya's 4G Hopefuls Wait for Spectrum Ruling, Price Controls Would Harm Kenya Telecom Market, Says Think Tank and Kenyan Authorities Drop Plans to Break Up Safaricom – Report.)
So is now the time for a complex merger that would, in effect, create a duopoly in a vibrant and growing market? This doesn't seem like the most desirable option and I'd be surprised if the Communications Authority disagreed.
And while there have been no official announcements of plans, it seems that the conversations between Telkom and Airtel are detailed and quite complex. Jaindi Kisero has done a very good job in laying out and explaining the alleged proposal in this Daily Nation article, and it seems a plan likely to cause disruption and uncertainty that Safaricom would likely capitalize upon, in my view.
Clearly Telkom, which recently launched its mobile money platform, is looking to bolster its position to gain economies of scale and play a bigger role in the mobile economy -- it is the minnow in the top three group -- and Airtel is seeking to financially capitalize on its African holdings. A merger, even a complex one, might suit both. (See Is There an Appetite for an African Mobile IPO?, Africa Stars in Airtel's Q3 Results and Telkom Kenya Lines Up $40M Loan for Network Upgrade.)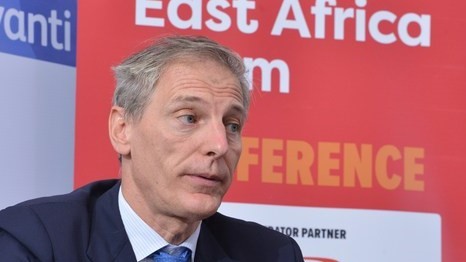 But would it suit the market? Would the ecosystem, the economy and users benefit from such a merger. I'm not sure that's the case: Kenya does not need fewer rivals to Safaricom.
What's of little doubt is that this is a fascinating market dynamic and one that is likely to dominate the upcoming East Africa Com event in Nairobi (May 15-16). Telkom Kenya's CEO Aldo Mareuse is on the agenda, as is Airtel Africa's Group Regulatory Director, Alice Kariuki, plus a number of senior executives from Safaricom and the Communications Authority. To find out more about the event, click here.
— Ray Le Maistre, Editor-in-Chief, Light Reading for Connecting Africa.