Huawei Commits to 5G in South Africa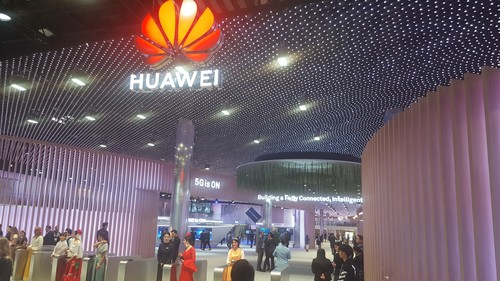 Huawei will not leave any of its South African telco customers "vulnerable in any way," the embattled Chinese vendor has told Connecting Africa. The commitment comes as the world's largest telecoms gear-maker, and the second-largest global smartphone seller, continues to push forward with its 5G plans in Africa despite ongoing business and political pressures in western markets.
"In 2018, Huawei successfully conducted several 5G trials with mainstream carriers in South Africa. Huawei has a full range of 5G E2E products and solutions, and we have signed 46 contracts with global operators and shipped 100 000+ 5G sites. Huawei is ready to provide 5G products and solutions in South Africa," the company noted in a statement emailed to Connecting Africa.
Data-only network operator Rain announced in February that it had launched the first 5G commercial network in South Africa, using both Huawei and Nokia gear, with plans for commercial services to roll out in mid-2019. (See Rain boasts 5G network launch in South Africa.)
MTN has also run 5G trials with Huawei and most of South Africa's mobile networks already make use of some Huawei equipment in their current networks. (See MTN Takes Its 5G Tests Outdoors.)
Huawei South Africa insists it is "business as usual" for the company and its local customers despite the recent global fallout linked to a trade ban in the US.
"Huawei has been working for some time now to mitigate the impact of a potential US ban, this includes our South African operations. We have diversified our global supply chain as part of our business continuity management processes," the company noted.
"In South Africa, we will continue to serve all our customers and partners with the same focus and dedication as before, and contribute to the ICT sector with vigor, as the fourth industrial revolution is a key economic focus for growth and social development," the company added.
"5G is on, and accelerating globally, we look forward to work [sic] with relevant stakeholders to bring the better connectivity to people in South Africa with advanced 5G products and solutions," Huawei stated, noting also that adoption of 5G will depend on the availability of new spectrum, mature network infrastructure, affordable devices, a mature local ecosystem and new business opportunities.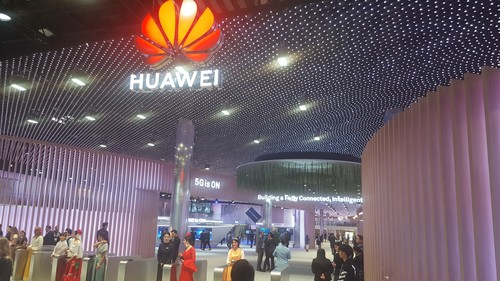 Troubling times
Last month's US ban was not the first shot fired by the Trump administration at the Chinese telecoms gear maker.
The US has for months been rallying its allies to cut Huawei out of their planned 5G networks, claiming national security threats due to Huawei's alleged close ties to the Chinese government. Huawei has repeatedly denied installing any backdoors in its networking equipment or allowing any government spying by Beijing.
US president Donald Trump signed an executive order last month that stops US companies from using technology sourced from companies the administration deems to pose "a national security risk".
The US Department of Commerce also placed Huawei and 70 of its affiliates on the Bureau of Industry and Security's "entity list," which bans the company from buying parts and equipment from US companies without government approval. This could prove to be a huge problem for the Chinese firm, which relies on US companies for components for its gear.
That problem was highlighted last month when Google suspended some of its business with Huawei in order to comply with Washington's trade restrictions. That action, if not rescinded, will see Huawei immediately lose access to updates to Google's Android operating system. Future versions of Huawei smartphones, which run on Android, would also lose access to popular services, including the Google Play Store and the Gmail and YouTube apps. (See Google & Tech Giants Cut Huawei Adrift.)
Current Huawei smartphone users that already have Google apps, however, will continue to be able to use and download app updates provided by Google.
The Trump administration, however, softened its stance slightly, granting US companies the chance to be awarded a temporary license to sell US goods to Huawei until August 19, to minimize disruption for customers.
Huawei responded by saying it would continue to provide security updates and after-sales services to all existing Huawei and Honor smartphone and tablet products, covering those that have been sold and that are still in stock globally.
"We will continue to build a safe and sustainable software ecosystem, in order to provide the best experience for all users globally," it added.
"The device[s] in people's hands are completely unaffected by what's happening in the US. For owners of Huawei handsets in South Africa it will be business as usual," said Glenn Schloss, Huawei VP for corporate communications.
"We remain positive, but we are preparing for various eventualities. We are stockpiling components and have been working with our supply-chain partners for some time," he added.
When asked for an update on future phone sales in Africa, Huawei told Connecting Africa it "cannot comment on future phone launches or phone sales."
Committed to Africa
According to Huawei, it has been a dedicated partner to South African telcos, in terms of both gear and solutions, for 21 years and has no plans to change that. It said that during the two decades it has achieved many milestones locally, including helping to build the country's first LTE network.
"Our aim is connect every South African wherever they may live, to add value and change lives for the better and to promote the not only sectoral advancement within ICT territory, but cross-sector convergence for social economic development.
"We believe connectivity is a human right. To this end Huawei has developed specific and innovative technologies for Africa to ensure that nobody gets left behind as we move into the digital age. Our solutions and technologies are available here today. We work with our customers to achieve their goals," Huawei said.
Huawei began its 5G research and development (R&D) in 2009, and it has 11 global 5G R&D centers and more than 2,000 dedicated experts and engineers. By the end of 2018, Huawei said it had invested at least $600 million in 5G R&D.
"Huawei welcomes competition as it ultimately benefits our customers and their subscribers, and increases connectivity which is what our repeatedly stated goal is. We are for openness and collaboration," the company added.
Should international pressures weigh on Huawei's mobile network infrastructure business, the expected beneficiaries would be Ericsson and Nokia, but there are no signs currently that business is shifting away from the Chinese vendor. (See Ericsson, Nokia Boast 5G Wins Against Each Other, but Fail to Stop Huawei.)
Likewise, there are alternative smartphone vendors ready to fill any void left by Huawei in Africa. (See Rival Smartphone Vendors Could Gain from Huawei's Pain in Africa.)
— Paula Gilbert, Editor, Connecting Africa