WiFi's Role in Bridging the Digital Divide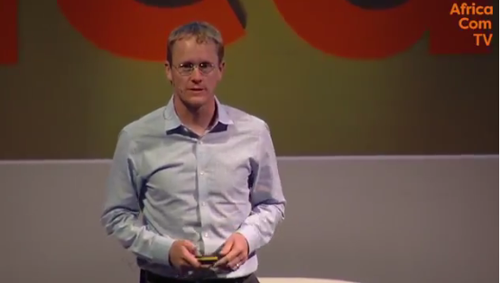 Facebook is big in Africa. On a continent that's home to more than 1.2 billion people, 20% of those are now online, with over 120 million already registered with Facebook.
Connectivity in the developing world has reached some encouraging milestones yet there is a great deal still to be tackled. Speaking at the 19th annual AfricaCom in Cape Town, Chris Daniels, vice president of Facebook subsidiary Internet.org, discussed its mission to continue to "make the world more open and connected... to bring the half of the world that is not connected to the Internet online, as soon as possible."
There are a number of subsets and initiatives within Internet.org but it has been in the area of Express WiFi that the organisation has experienced some of its greatest successes with regards to bridging the connectivity divide. According to Daniels, the core to Express WiFi is a "sustainable economic model, one that can pay for the operational expense of running the WiFi network and can pay for the capex required to set up the network."
The result of this model -- based on WiFi hotspots connected via microwave backhaul to a fiber drop aggregation point -- is a connection that is three times the speed and a third of the price of 3G. Where a fiber drop point isn't available, the nearest fiber drop is located and a daisy chain of microwave links takes the aggregated traffic back to that point. In Africa, in particular, many of these locations are also connected via satellite links.
Reliable energy provisioning has been one of the more difficult challenges for Express WiFi to overcome, but Daniels states that the network planning team is "working on technology that is also going to provide redundancy, so if one spot does go out we can just change direction of microwave and make sure that all the other hotspots remain live."
Internet.org's role in this huge rollout, now spanning 150 locations worldwide, is in "building the tools and technology to allow ISPs to set up and manage these networks and to allow retailers to sell to end users," notes Daniels. The key to the whole programme's success hinges on the retailer who is the community's small business owner and who, using their unique knowledge of the area, picks the best location for the access point and sets up the WiFi.
Using this model, the results have been just as successful in big towns as in villages of less than 2,000 people. Daniels states that Express WiFi has been excellent for small businesses and it "actually helps the local economy to bring connectivity to where it has never been before -- this is the roots 1.4% GDP growth [through ICT development] that everyone is talking about."
From their studies and speaking to those communities that have now rolled out Express WiFi, retailers have noted that their revenue has increased by between 10 percent and 100 percent -- "we're building businesses based on selling connectivity," announces Daniels.
Internet.org partners have also been innovative in the way in which they staff these operations, enabling them to keep operational costs low: "They are hiring local people to learn how to install the networks and they are the ones that are called when something goes wrong with the networks," says Daniels. As a consequence, Express WiFi is aiding in upskilling Africa's populace, with Daniels explaining, "new skills are being developed out in the rural areas that now have connectivity, those people can now apply for other jobs and use those skills in other areas."
You can view Chris Daniels's full Leaders In Africa Keynote Address below:
If you're interested in socioeconomic empowerment through African innovation, why not learn from and engage with the architects at the forefront of digital Africa at one of the Connecting Africa series of events?
Upcoming events:
East Africa Com 17 - 18 May, Nairobi
West Africa Com 11 - 12 July, Dakar
Nigeria Com 20 - 21 September, Lagos
AfricaCom 6 - 10 November, Cape Town
Be part of the African tech and telco conversation here:
Twitter Facebook LinkedIn Instagram
— Amy Turner, Digital Content Marketer, KNect365