Lighting Opportunities in Africa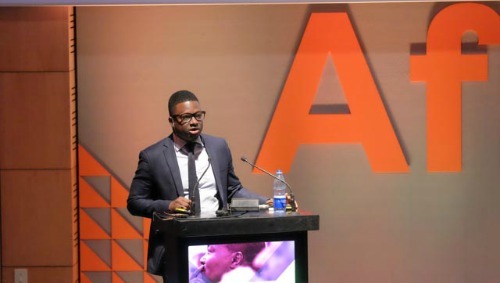 "Forget about the Internet and connectivity." With 600 million Africans still "living in the dark" US Ambassador for Energy of Energy
Thione Niang
believes Africa cannot begin to compete with other regions in the areas of technological innovation, without first addressing its monumental shortfall in affordable and sustainable energy.
Addressing delegates at the 19th annual AfricaCom in Cape Town, in November, Niang spoke about igniting change on the continent of Africa and how his disadvantaged upbringing in Senegal inspired the founding of the Give1 Project and Akon Lighting Africa. His solar power initiative, Akon Lighting Africa, was formed in 2013 off the back of a White House visit with Akon focusing on opportunities for African youth: "Akon asked what do we need to do help the continent and I remember those days in our house when we didn't have electricity growing up, I said that I wanted to start somewhere in energy."
Energy provisioning is the lynchpin of youth development and socioeconomic empowerment on the continent, said Niang. "We cannot talk about the development of Africa unless we tackle the education issues and accessibility to energy -- this is the cornerstone of our development, because these young people are never going to be able to compete internationally."
In less than four years, Akon Lighting Africa covers 17 countries or over 480 communities, and are hoping to roll out in another 44 countries in the next five years. It's not been enough for the initiative to simply provide these communities with affordable energy though: Niang expressed the importance of addressing the stark skills gap amongst the continent's youth, through the energy provider's academy. 5,400 young Africans have graduated through Akon Lighting Africa and now play a vital role in building and maintaining its infrastructure.
"It's been fascinating and challenging at the same time," says Niang, who admits much has been accomplished but even more is required -- yet a great deal can still be achieved through firm and fair partnerships, such as the ones forged through Akon Lighting Africa. You can watch the full AfricaCom Leaders In Africa address by Thione Niang below:
If you're interested in socioeconomic empowerment through African innovation, why not learn from and engage with the architects at the forefront of digital Africa at one of the Connecting Africa series of events?
Upcoming events: East Africa Com May 17-18, Nairobi
West Africa Com July 11-12, Dakar
Nigeria Com September 20-21, Lagos
AfricaCom November 6-10, Cape Town
Be part of the African tech and telco conversation here:
Twitter
Facebook
LinkedIn
Instagram
— Amy Turner, Digital Content Marketer, KNect365