Uber: The Big Data Company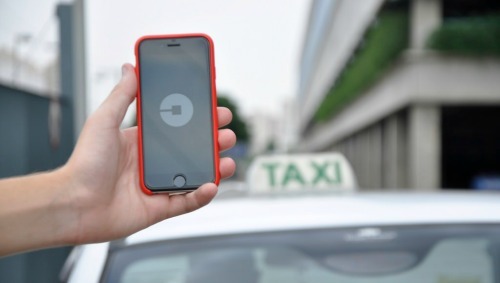 Racking up over 2 million trips in South Africa in the first six months of 2015 alone, Uber has experienced a surge in popularity in the region over the last two years, with strong footholds now in Kenya, Nigeria and, most recently, Ghana.
The success of the company's expansion in Sub-Saharan Africa stems from the scalability and transferability of its application, says Uber's senior operations and logistics manager, Timothy Willis: "We can basically turn on anywhere in the world, so no matter where you are on the continent you can actually use the same app to get a trip. That has allowed us to rapidly expand -- the app is super scalable."
Willis sat down with AfricaCom TV ahead of his presentation on big data at AfricaCom 2016 to discuss Uber's operations on the continent and how they have been able to leverage data to improve their offerings to customers.
Talking about how Uber considers themselves a link between driver partners and riders, Willis says that its wealth of data has allowed the tech giant to gain valuable insights into both parties: "We are always looking at the data and the analytics to understand what campaigns work and what we should be driving more of. Everything at Uber is run as an experiment, so we are always learning and A-B testing."
And these experiments pay off -- through their data analysis they were able to roll out a new feature for arguably their most important audience, their driver partners: "A lot of drivers wanted a ride on their way home and we introduced a feature where they can put in the address of where they are going and we will match them with someone going in the same direction. That is just something where we listened to drivers' concerns and tried to make the marketplace better for all those involved."
As to what the future held for Uber, Willis said to "watch this space" as there would be further rollouts in the coming months of both their Uber and Uber Eats services.
You can view the full interview here:
Are you interested in learning more about Africa's technological evolution? You can learn, engage and debate with the architects at the forefront of digital Africa at one of the Connecting Africa series of events.
Upcoming events:
East Africa Com 17 - 18 May, Nairobi
West Africa Com 11 - 12 July, Dakar
Nigeria Com 20 - 21 September, Lagos
AfricaCom 6 - 10 November, Cape Town
Be part of the African tech and telco conversation here:
Twitter
Facebook
LinkedIn
Instagram
— Amy Turner, Digital Content Marketer, KNect365