On the African Horizon — The Biggest Tech and Telco Trends for 2017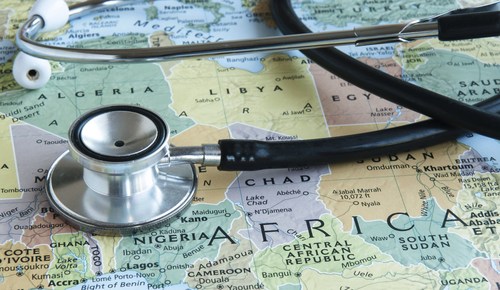 It's a new year and with it comes the flood of predictions, forecasts and inside intel on what will dominate the Africa tech and telco landscape during the coming 12 months.
From the big trends, to the focus areas for investors to the key factors that will help tech and telco companies make 2017 a success, we take a look at how this year is set to shape up.
Data revenues will grow, but prices won't fall
Although Africa is unfortunately still ranked the second-lowest in the broadband development standings -- primarily due to insufficient infrastructure and the continent's unique and divergent regulatory environment -- data revenues are set to grow.
Ovum has reported that non-SMS data revenues will grow from US$6.40 billion in 2015 to $27.56 billion in 2021. During 2017, data revenues look set to grow by more than $3.5 billion (based on an estimated year-on-year increase).
But as far as pricing goes, don't expect data tariffs to fall -- at least not in South Africa. The #DataMustFall campaign swept up South African media and social media last year, as consumers protested what they felt was the exorbitant cost of mobile data. South Africa is currently placed 22nd in the African data affordability rankings, behind the likes of Kenya, Nigeria, Ghana, Tanzania and Mozambique (which ranked 1st), according to Research ICT Africa.
Co-founder of Disrupt Africa, Tom Jackson, doesn't expect a shake-up in pricing this year, stating that: "Telecoms have no real reason to bring down costs unless someone triggers a price war, which is unlikely, or regulators tell them they have to, which is very unlikely."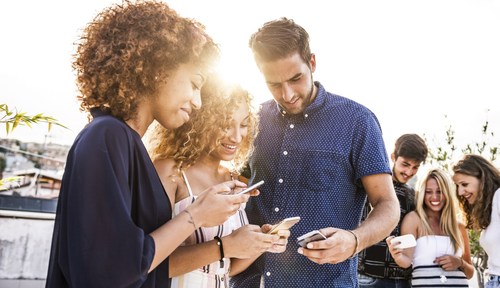 Investors take note -- fintech is the focus
Fintech has been a dominant force in Africa in recent years, with some of Africa's biggest success stories coming from the areas of bitcoin, blockchain and mobile money solutions. From Safaricom's M-PESA, to Bankymoon's Bitcoin smart metering solutions and Wigroup's mobile transaction innovations, Africa is a continent of firsts in fintech.
There will be more to come, predicts Jackson, who says if there's a startup sector worth investing in, it's fintech, as the "addressable market is huge and innovation in this space is filling the gaps where traditional banks have failed to reach rural Africans."
Tom Cuthell, Portfolio Director - Connecting Africa at KNect365, which runs the annual AfricaCom event, backs up this view: "Investors should keep an eye on African tech startups in the fintech, e-commerce, and ICT4D [Information and Communication Technologies for Development] spaces."
Innovation will shake up healthcare
Mobile technology has been transforming how healthcare programmes have been rolled out across the continent for at least the past five years. In the public sphere, mHealth initiatives are starting to make a huge impact on citizens' lives – for example, Nigeria's SMART programme, which cuts infant HIV diagnosis test turnaround time by or than half, or South Africa's expectant mothers support service MAMA SMS.
The private sector is no different, with the likes of Vecna Cares and Hello Doctor helping put healthcare very firmly in the hands of those who most need it.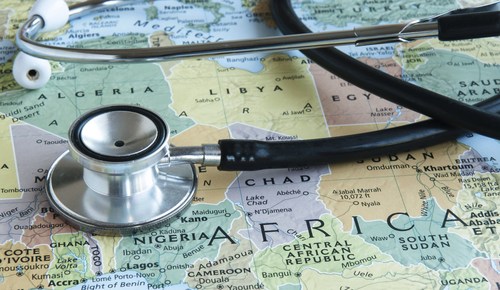 The big names coming out of the mHealth startup scene this year are: hearScreen, the low-cost mHealth solution for hearing problems; Vula, the medical referral app; and Matibabu, the non-invasive malaria diagnostic kit. Don't say we didn't give you the head's up!
"The key here is the way in which mobile digital transformation is disrupting development…which empowers individuals, business, and communities to address local socio-economic challenges," remarks Cuthell.
Telcos are ready to diversify
Often criticised for their slow response to the opportunities offered by the smartphone market, it looks as if African telcos are starting to seriously look at their digital services offerings. (See Africa's Operators Lack Service Inspiration, Says Unitel CEO.)
According to Ovum, broadband will begin to rise from a low base and "the number of fixed-LTE and FTTx connections will increase markedly over the next 5 years," even though DSL will remain the dominant fixed broadband technology on the continent. (See Ovum's Africa Dashboard and Africa's FTTH Boom is Here: Report.)
As a result, network operators will be better placed to diversify their digital offerings, and that's important as a large part of their net growth strategies will not only come from providing data access but also "developing additional offerings such as digital media, mobile financial services and ICT services. Some operators are also investing in sectors that are seen as being related to telecoms, such as e-commerce," according to Ovum.
Buzzwords for 2017
So what are going to be the biggest buzzwords in African tech and telco this year? Well, for the past couple of years it's been all about Bitcoin, but, according to Tom Jackson, "it's the underlying tech of blockchain which may well be the real disruptive tech here. Barclays recently completed the world's first live trade transaction using the blockchain," so look out for how others will be using this technology in new, unique ways, especially when it comes to the smart contracts space.
Another big one to watch, according to Tom Cuthell, is the next wave of M2M innovations, currently being used in Africa for everything from healthcare to utilities and even from conservation to mining. Ovum's Africa Market Outlook report backs up these predictions, with the research company stating that it "believes that the utility sector offers the biggest opportunity among industry verticals in Africa for growth in M2M connections, particularly for the retail sector, mainly for payments, which are expected to be more profitable."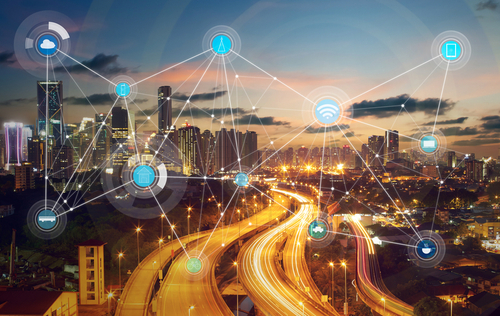 New Year's resolution -- collaboration
Whatever this year has in store for the sector -- and there's much to look forward to in 2017 -- there is seemingly only one way the biggest tech and telecoms companies can make major strides on the continent of Africa, and that's through collaboration.
Tom Jackson mirrors that sentiment, saying that companies will only be able to make further progress, especially in the areas of connectivity, "by working together -- collaboration between companies and different forms of technology is needed to bring down costs and increase penetration."
Tom Cuthell agrees, and stated that the importance of infrastructure sharing between telco operators should not be underestimated, as well as "partnerships with other players in the digital ecosystem... [including] local tech startups."
If you're interested in Africa's tech and telco innovations, then why not attend one of Connecting Africa's series of events?
Upcoming events:
East Africa Com 17 - 18 May, Nairobi
West Africa Com 11 - 12 July, Dakar
Nigeria Com 20 - 21 September, Lagos
AfricaCom 6 - 10 November, Cape Town
Be part of the African tech and telco conversation here:
AfricaCom
Twitter
Facebook
LinkedIn
Instagram
— Amy Turner, Digital Content Marketer, KNect365