Hot startup of the month: Rwanda's Smart Ikigega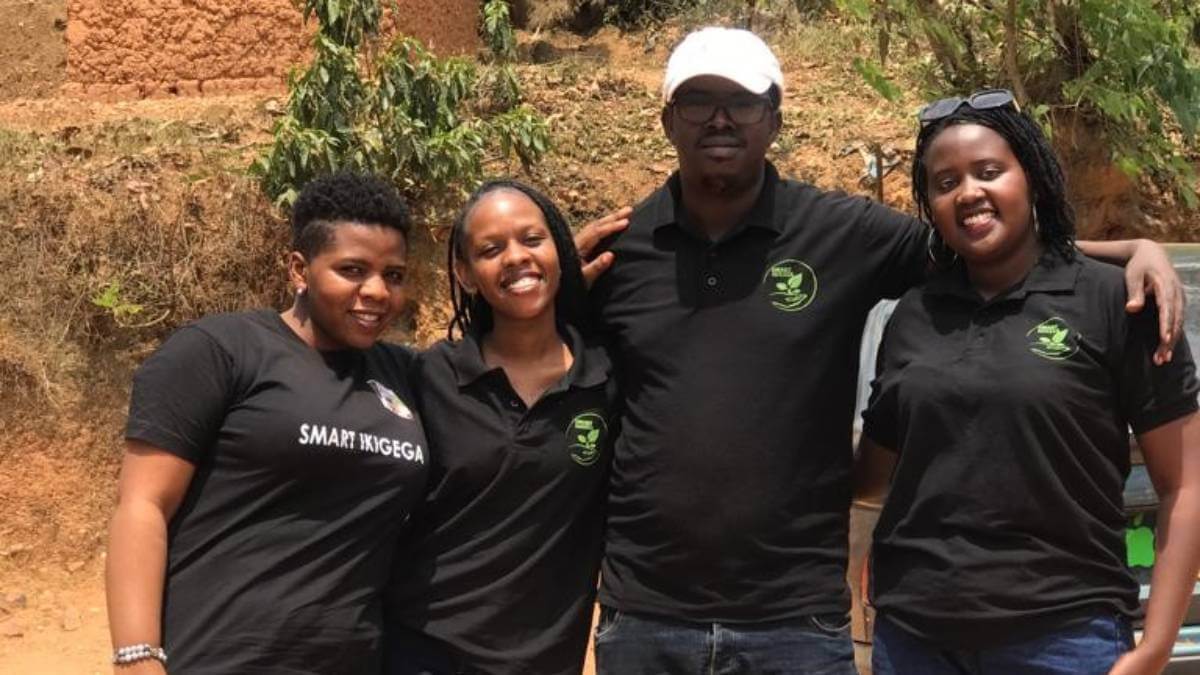 About 80% of sub-Saharan Africa's agricultural production is by smallholder farmers and the female share of the agricultural labor force in the region is the highest in the world.
According to the UN's Food and Agriculture Organization (FAO), if women were given the same access to productive resources as men, they could increase the yields on their farms by up to 30%, which would in turn reduce global hunger by between 12% and 17%.
Such statistics have played a huge role in prompting Rwandan startup founder Joselyne Nisingizwe to create the Smart Ikigega platform, which aims to help farmers eliminate post-harvest loss by helping them gain access to finance and harvest insurance.
"The Smart Ikigega platform helps farmers manage their harvest and get pre-harvest market connection in easiest ways," Nisingizwe told Connecting Africa in an interview.
"The platform helps farmers get access to cashless payment and direct loans by leveraging their harvest data to enable them to build pre-harvest market connections without requiring the farmers to come online," she added.
Connecting farmers to markets
Nisingizwe said coming from a family of farmers, it was tough to see her family and other farmers in her village not having a way to connect with other farmers.
"Through my software developing skills, in 2019 I came up with an idea to create the Smart Ikigega platform to give farmers access to the harvest market and insurance."
Rwandan farmers get registered on the Smart Ikigega system which gives them a personal "farmer code" helping them access the platform's services.
With the code, farmers get services that help them expand their reach and gain exposure to markets that make it easier for them to sell their crops through their mobile devices.
Furthermore, when farmers have a code, they can also apply for harvesting insurance as well as apply for a loan which they can pay back all from their mobile phones.
Nisingizwe added that developers are currently working on an app that will make it easier for farmers to access the Smart Ikigega platform.
Smart Ikigege's competitive advantage
Nisingizwe said what makes the Rwandan startup different to its competitors is that the company has an innovative business model that helps Rwandan farmers access finance and harvest insurance.
"We afford farmers the opportunity to connect to the pre-harvest market. The data used on the platform is decentralized towards farmers, linking them to different services like direct loans, harvest insurance and production tracking," she added.
Smart Ikigege's founder said that even though the company receives money from customers that use the platform, the startup is still in the fundraising stage.
However, through fintech incubator programs as well as different hackathon prizes that Nisingizwe has won, she added that she was able to keep the company running.
Accumulating accolades
Smart Ikigege was one of six startups chosen to participate in the second cohort of the Fintech Incubation Program run by Co-Creation Hub (CcHub) in partnership with Google, Rwanda's Ministry of ICT and Innovation, and Mojaloop Foundation in 2022.
Furthermore, the startup was also part of Google's inaugural class of women-founded startups in its program, Google for Startups Accelerator Africa: Women Founders Cohort, at the beginning of March 2023.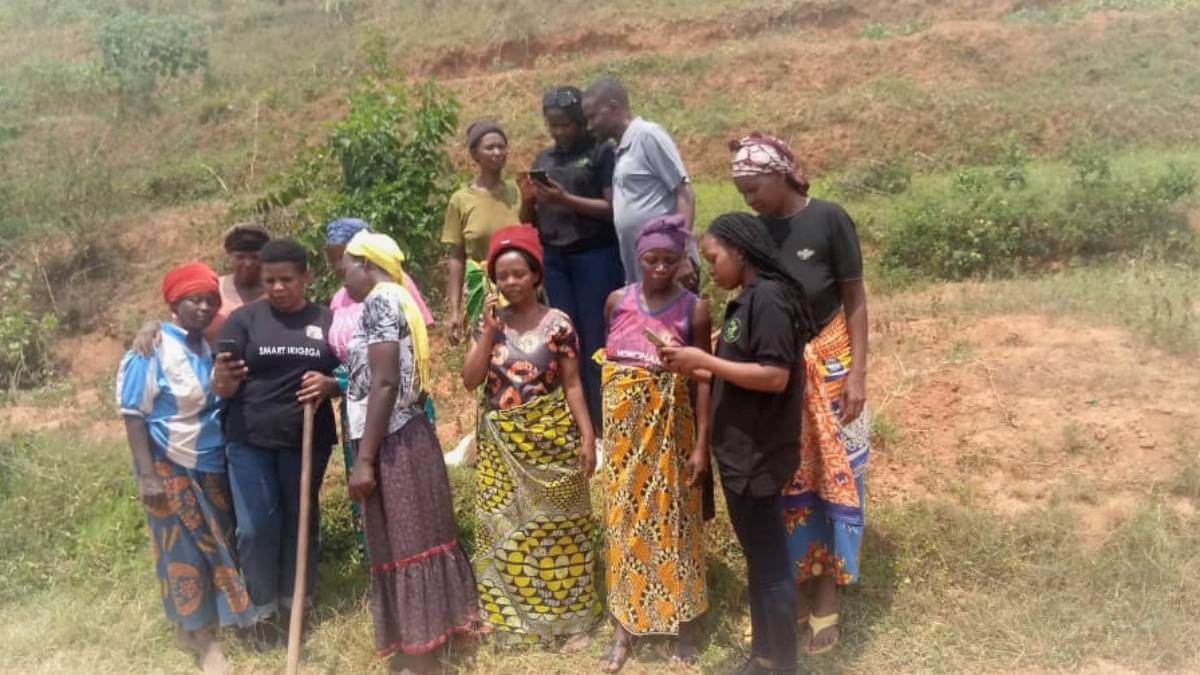 "We are thrilled to announce the selected startups for the inaugural class of our Google for Startups Accelerator Africa: Women Founders Cohort. These women are tackling some of Africa's most pressing challenges, and we're excited to support them as they build the future," Google's Head of Startup Ecosystem for Africa, Folarin Aiyegbusi, said about the program.
"This means that we as founders will receive business and technical training alongside mentoring and investment networking opportunities, tying into Google's long-standing strategy to empower Africa's women in business," Nisingizwe explained.
East African expansion
Nisingizwe said that the company has grown in leaps and bounds since it was established and is now working with farmers in five Rwandan districts.
"In the next six months of 2023, we want to work with farmers in other districts and we also aim to expand into countries like South Sudan and Uganda where there has been a growing interest in our services," she added.
There are other agritech startups that are digitizing farming in East Africa, like Kenya's Shamba Pride, which helps farmers access high-quality farm inputs, financing, insurance and access through an online-to-offline platform that provides tools and technology to retailers to train them to provide quality agricultural products, finance and insurance to their farmers.
Nisingizwe pays tribute to the strides the Rwandan government has made in ensuring that up-and-coming startups are supported.
"The Rwandan regulatory framework is allowing young people to innovate and create solutions. It is providing many ways for young innovators like myself to implement their business through the setup of many incubators aimed at encouraging the youth to bring new impactful ideas to society," she concluded.
Related posts:
*Top image is of Smart Ikigega team members, from left to right, Founder Joselyne Nisingizwe, Program Manager Elisabeth Uwamahoro, Head of Marketing Emmanuel Karangwa, and Field Officer Mukamanzi Aline. (Source: Smart Ikigega).
— Matshepo Sehloho, Associate Editor, Connecting Africa