Rural connectivity needs creative funding solutions – Vodacom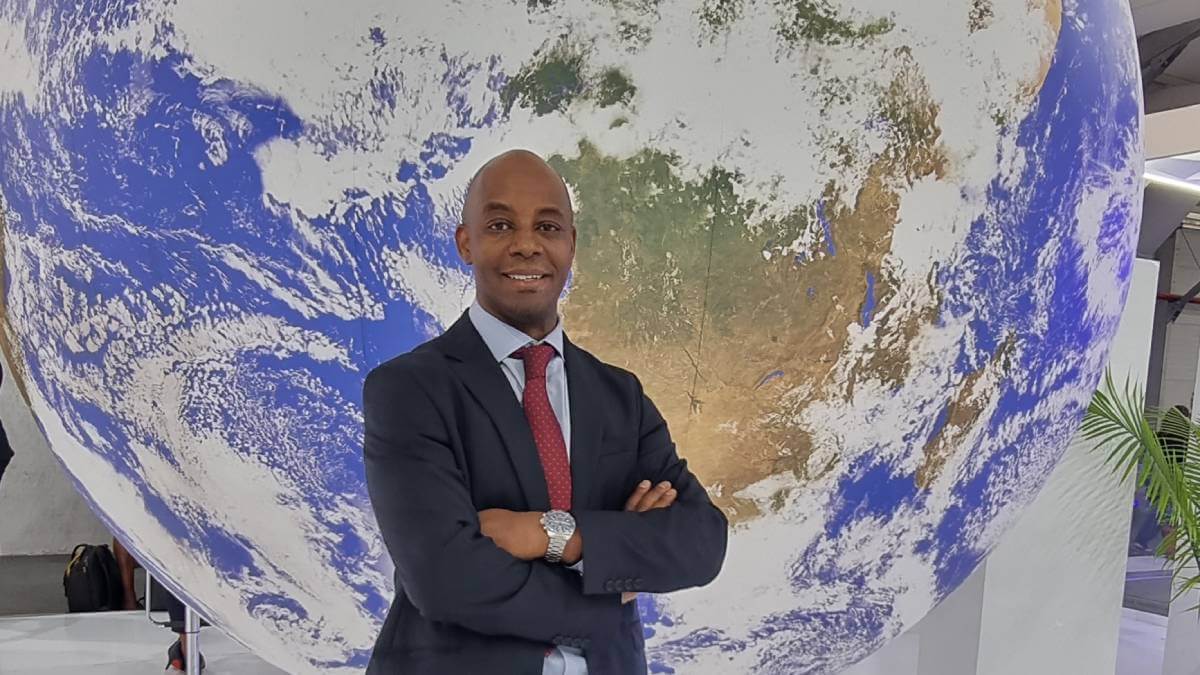 African governments should release money from universal services funds to help telcos roll out better services for rural areas. That's the view of Stephen Chege, chief external affairs officer at Vodacom Group, who was speaking to Connecting Africa in an interview.
He said that for years operators have been contributing to these funds in various countries and not enough has been done with the pools of money.
"There are millions of dollars in these funds. Shouldn't that money be unlocked to actually roll out networks in the rural areas or have contributions abated and then that obligation [put towards rural areas]? So, to say to operators if you typically contribute $2 million a year, we want $2 million worth of rollout in rural areas instead," he explained.
"Regulators are doing a good job, policymakers are doing a good job, but those funds need to work for the industry, and I don't think they are currently working for the industry," he added.
Chege said better connectivity in rural areas is an important goal for telcos like Vodacom and it's time to start thinking of out-of-the-box solutions to the funding problem.
"We could think about it in a different way and see if there is anyone interested out there – whether it's a tower-co or whether it's private funds – that would want to solve the problem for rural coverage. We could partner with them and get them to take up the capex for rolling out in rural areas, get the areas covered, and then get services to the people," he suggested.
"There are funds that really want to do it, as a long-term goal to get everyone covered," he said. "So, it could be a question of getting the right partners to sit with you and do this kind of transaction. So that's something we are looking at, but I can't go into too much detail yet."
Creative licensing
Chege is also calling for more creative licensing from regulators when it comes to spectrum rather than relying only on auctions.
"Spectrum is a big issue and one which must be dealt with in a holistic way," he said.
He believes regulators could ask for commitments from operators to invest the equivalent amount of money they would have paid in license fees and put that money directly into growing network infrastructure.
"So far, we're seeing reliance on old tools for parceling out spectrum, which is auctions and administrative pricing. But we think there's room for [regulators] to think about this in a more expansive way," he said.
"If you think about it, 4G started out in 2010 globally, but in 2022 the level of 4G coverage in Africa was just 21%. The story is not stacking up, and if you now cut over to 5G with the same model of high costs for frequencies then we'll be talking about 6G when Africa is still on 4G," he warned.
5G realities for Africa
Talking about 5G, Chege said it's important for African countries to decide what they want to use 5G for before they scale up the new tech which is expensive to roll out and which takes far more power than 4G.
"The traditional way to price for spectrum has been to do auctions, or to put an administrative price and sell it. What this tends to do is front-load the cost of [upgrading] to a new technology. Given the fact that you've not fully monetized 4G yet, you still have the spectrum charges that you paid for the 4G frequencies and the service is not fully penetrated. If you sell 5G frequencies at the same high upfront fee, then it becomes a new barrier for companies to get through to pay for it and subsequently invest in 5G equipment," he explained.
"5G is not an overlay network, it's a new network, you've got to roll out new antennas and a lot of newer technology. So, it's a double whammy and it consumes two to four times the power of 4G. So the upfront cost of 5G is a lot."
Chege said that statistics show 60% of people in Africa access the Internet through their mobile phone.
"Of this 60%, about 79% of them still access the Internet through 2G and 3G, which means we haven't fully developed the 4G ecosystem. We think 4G is a pathway to 5G. Because 4G delivers significantly robust speeds, which could then start supporting the verticals that 5G would come in and kick up to the next level, because 5G is like 4G on steroids," Chege said.
He said the use cases that will support 5G are not as well developed in Africa yet.
"5G is extremely robust and it tends to support industries that require low latency, and those that are always on. If you look at the African contexts, there isn't too much that is in that space.
"We should get more of our customers to use 4G. From a mobile perspective, 4G will cover a lot of your needs and then we'll start seeing the industries and the verticals emerge that require the higher throughput of 5G," he added.
There are now commercial 5G networks in more than ten countries in Africa, with many more countries planning commercial launches by 2025. The number of 5G users still remains low in the region, but the GSMA predicts that 5G will account for 20% of mobile connections in Africa by 2030.
Device dumping ground
Chege said it's important to look at what is preventing the uptake of 4G in Africa. There is an element of last-mover disadvantage and Africa has become a dumping ground for 2G and 3G devices that other parts of the world no longer use. This increases the number of people on those devices and makes it even more difficult to migrate them to newer tech.
"There's always been this view that people migrate linearly from 2G to 3G to 4G, when you could actually steer the market and say 2G and 3G are less efficient, we want to move to 4G, and therefore we are saying as a standard the phones that come into our markets will be at least 4G," he said.
"Also, the technology: the antennas, the network equipment that supports 2G and 3G is still getting flushed into Africa. That has a shelf life of two or three years. In fact, some vendors are saying they are not going to be supporting any maintenance on this kind of network equipment beyond two or three years. So basically, you're just receiving stuff, which is going to cost you the same as new network equipment, but which is going to be useless in two or three years," Chege added.
---
Want to know more about 4G and 5G in Africa? Check out our dedicated 4G/5G content channel here on Connecting Africa.
---
When asked about the South African government's plan to shut down 2G networks by June 2024 and sunset 3G by March 2025, he said it's a move in the right direction.
"That's a bold move and one which I think should be adopted by more African states. But each country will have to get to that place on its own. It's the right thing, I think, but it has to be supported by the evidence. And the evidence is, if you scratch below the surface, you're likely to find several hundreds of thousands, if not millions of users, still have 2G handsets," he concluded.
Related posts:
*Top image is of Stephen Chege, chief external affairs officer at Vodacom Group. (Source: Photo by Byron Kennedy)
— Paula Gilbert, Editor, Connecting Africa