ATF 2022: Vanu expands reach with Orange deal in West Africa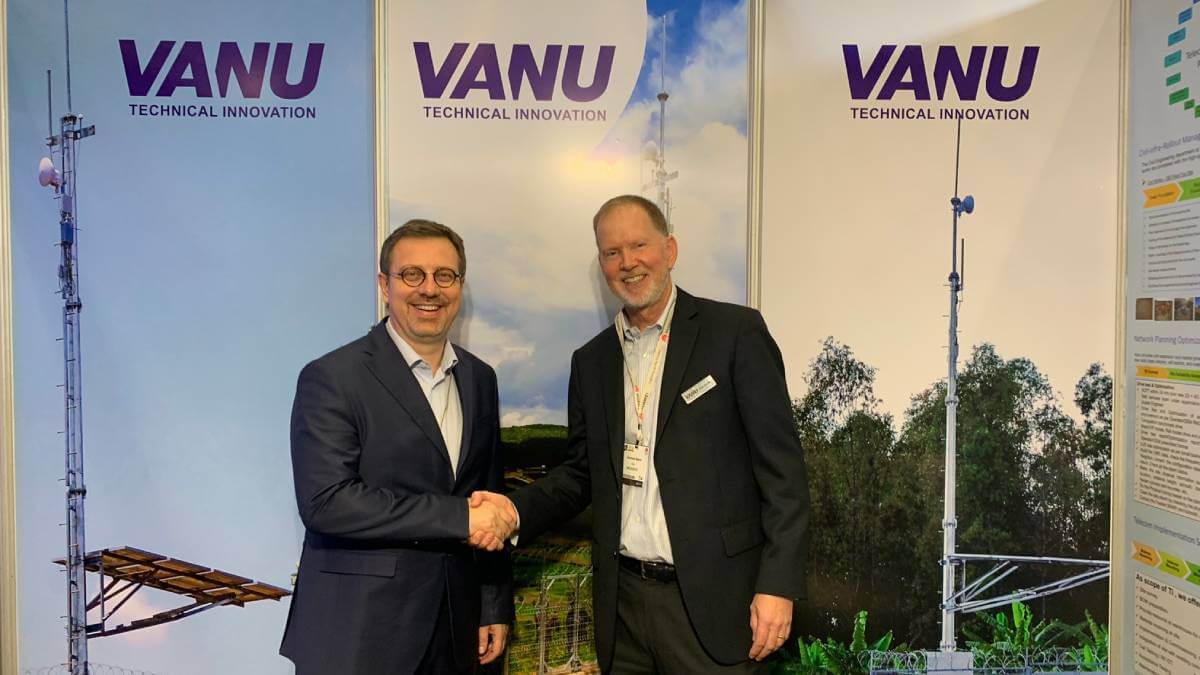 Off-grid equipment and solutions provider Vanu is extending its reach in Africa, announcing a new deal with pan-African operator Orange to provide connectivity in rural areas in Côte d'Ivoire, Burkina Faso and Liberia.
The project will begin with 1,070 sites over the next two-and-a-half years, of which 700 will be in Côte d'Ivoire, 170 in Burkina Faso and 200 in Liberia. The partnership will provide technology upgrades and will be based on the network-as-a-service (NaaS) model.
Vanu CEO Andrew Beard spoke to Connecting Africa on the sidelines of Africa Tech Festival in Cape Town and said the deal allows the company to expand its African operations by working with another major mobile operator and provides the opportunity for potential infrastructure sharing at some point down the road.
"We actually have a contract with MTN in Côte d'Ivoire as well, so this is an interesting opportunity for us to be potentially working with two operators simultaneously in the same region. We do support network sharing, so there may be an opportunity to gain some economies [of scale] by serving both operators," he said.
"Another key element for us in the Orange agreement is that we have the capability for extending the terms, so the term on our other contracts is ten years, but this can actually extend to 15 years with technology upgrades along the way. Which is important for some of our investors in terms of seeing a return on their investment," he added.
Beard said he hopes this initial deal in three countries will lead to more rollouts with Orange in Africa.
"Our intent is to work with all the network operators anywhere they have this problem of underserved or unserved people in rural areas and it's true across most countries in Africa and honestly, worldwide, so we see a big opportunity with Orange and with MTN. We see both of these relationships still very much at the early stages in terms of what can be accomplished," said Beard.
Orange said in a statement on the deal that the partnership also aligns with its IDEAL program, aiming to extend coverage to 20 million rural inhabitants through the construction of 5,000 sites within four years.
In Africa, Vanu has deployed its off-grid solutions in Benin, Cameroon, the Democratic Republic of Congo, Ghana, Guinea, Republic of Congo, Rwanda, South Africa, Zambia, South Sudan, Madagascar, Liberia, Nigeria, Cote d'Ivoire, Sudan, Kenya and Mauritania.
"The priority for 2023 is really all about scaling, we've got deployments in a number of different areas and so we're looking at building up what we're doing in the countries where we have contracts and then slowly expanding that. But we don't want to bite off more than we can chew and we've got a lot to chew right now," Beard said.
Dual mode equipment
During Africa Tech Festival, Vanu also announced a new dual mode GSM/LTE basestation which provides both 2G and 4G at the same time.
"We really think that's the sweet spot in the market in terms of providing 2G coverage so that everyone is sure to be able to connect and 4G so that you can get a high-quality Internet experience if you're a user that seeking that," he explained.
"I think the key elements of [the new equipment] is the combined 2G and 4G operation and very low power consumption. So that's one of the things that makes it really important for our market in terms keeping the power consumption low, so that we can run our sites off of solar with battery backup and keep the capital expense low so that we can deploy in many different markets, even in smaller villages and still get a reasonable return on investment so that we can recoup the cost of those deployments."
2G benefit remains
Commenting on South Africa's plans to turn off 2G and 3G in 2024 and 2025, he said he understands the motivation for turning down older standards but believes there is more benefit in turning off 3G than 2G.
"2G is needed for a couple of different reasons. One reason is that there's actually a lot of Internet of Things (IoT) devices that permeate the market, and you don't pay that much attention to them except when they don't work. If you shut off 2G then you run the risk of frustrating a lot of people and causing a lot of expense associated with swapping out devices. So we see 2G sticking around," he said.
"The benefit that you get of ending 2G is minimal, because 2G is a narrowband signal, it's only 200 kilohertz of spectrum. Using that to support IoT devices and some basic communication ends up being pretty efficient. 3G on the other hand, is a five megahertz signal and so when you're looking at the spectral efficiency of 3G at five megahertz and LTE/4G at five megahertz, LTE/4G wins out," Beard explained.
"What I think is going to happen is as they get further down the road of understanding the implications of this regulation, they'll understand a little bit more the cost associated with it and then that may start changing people's minds around what the order is, and what the timing is overall," he said of the SA government's plans to sunset 2G.
---
Want to know more about connectivity in Africa? Check out our dedicated Connectivity content channel here on Connecting Africa.
---
He said that for Vanu's work in rural markets, feature phone penetration is still pretty high and there are still benefits to 2G feature phones.
"One benefit is device cost, it's affordable for people in rural markets to be able to access feature phones. The other is the operational cost of a feature phone, it consumes a lot less power, and many people in rural markets spend as much money charging their phone as they do on actually buying airtime for the phone.
"If you can keep feature phones in people's hands, and they tend to be able to use them more than they would a smartphone, because a smartphone it's going to suck down that battery life and end up costing more because of power consumption," he said.
Related posts:
*Top image is of Jérôme Hénique, Orange Middle East and Africa CEO, and Vanu CEO Andrew Beard at Africa Tech Festival in Cape Town, South Africa in November 2022. (Source: Vanu)
— Paula Gilbert, Editor, Connecting Africa