Exclusive: Vanu in major off-grid tower deal in Nigeria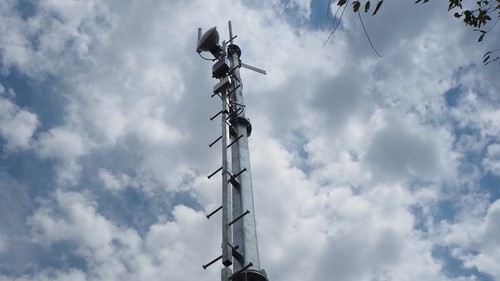 Vanu Inc has begun deploying hundreds of off-grid basestations to rural communities in Nigeria through a partnership with Information Connectivity Solutions Limited (ICSL), on behalf of a leading Nigerian mobile network operator (MNO).
Vanu said that together with ICSL it has installed, and will maintain, multiple solar-powered network basestations that will allow Nigerian users in previously uncovered areas to access mobile connectivity and Internet for the first time.
Vanu's CEO, Andy Beard, spoke to Connecting Africa exclusively about the Nigerian project which will begin by rolling out a few hundred sites this year but he said "there are several thousand locations in Nigeria that look like they offer really good opportunities."
"Of course, Nigeria isn't unique in Africa, it's just a very strong market, and one that we're really pleased to announce that we're now active in," he added.
Vanu is a provider of equipment, tools and services that enable MNOs to profit by serving off-grid communities.
In Africa, Vanu has deployed its off-grid solutions in Benin, Cameroon, the Democratic Republic of Congo, Ghana, Guinea, Republic of Congo, Rwanda, South Africa, South Sudan, Madagascar, Liberia, Zambia, Nigeria and Mauritania. The group also has multiple deployments under way in Cote d'Ivoire, Sudan and Kenya.
"Nigeria is a really exciting place to operate. It's a very large market and growing, with population growth in Nigeria slated to go on for a long time. The population is also right in the sweet spot of the market in terms of early adopters and a young population," Beard said.
Beard said the project began with construction and rollout in December 2021 and Vanu and ICSL are planning for several hundred initial sites over the course of 2022. Right now, services have begun in Nigeria's Edo and Delta states but Beard said Vanu envisions the project being "a pan-Nigerian solution in the fullness of time."
"Obviously, there are certain areas where it's a little more difficult to operate and those may come a little bit later in the deployment plan. But that's a case where finding the right partners who can operate successfully in those areas can really be beneficial in terms of facilitating the rollout," he said.
Partnering in-country
Vanu's systems are specifically designed to be deployed and operated jointly with local partners in remote locations, using solar power to avoid the high costs, inconvenience and environmental damage of diesel-powered generators.
"As part of the partner program, we are excited to have ICSL on board. Basically, when you think about the partner program, you can think of the partners as providing the feet on the street in terms of things that Vanu does out in rural locations. So that might include things like site survey, site acquisition and site construction, as well as field maintenance," Beard explained.
"One important thing in this is it's not just a one-and-done relationship, it's not like they build the site and then we're done. There is an ongoing relationship there that we expect is going to last for many years, hopefully many decades. That's important because it provides jobs locally to local businesses," he added.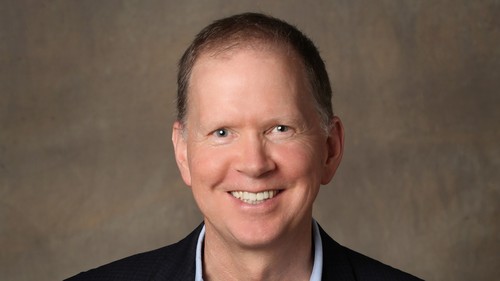 By partnering with local companies, such as ICSL, Vanu is able to efficiently duplicate its entire deployment process across hundreds of planned sites, using trained, local technicians.
"We're using the local population to fulfill the requirements of the operation wherever possible. So more local jobs and new sources of revenue for local businesses, and we're really excited about cutting them into that business and we think it's a really efficient way of delivering the service," Beard added.
Beard said the ICSL has worked a lot in satellite connectivity in the past, "so that's a good partner for us in Nigeria, because we are going to be using satellite backhaul in a number of locations in Nigeria."
Unique strategies for unique markets
Vanu has been around for many years and its market focus has always been rural areas, and in particular rural developing countries, with Africa a major focus in recent years.
"We have an explicit market strategy not to try to compete head-to-head with [vendors like] Ericsson and Huawei who have really effective solutions for urban markets. Rather we identify markets that are not well served by current technology and then identify the problems that are unique to those markets and developing solutions using our technology to address those unique requirements," Beard explained.
Vanu is headquartered in Lexington in the US but has an office in Kigali, Rwanda as well as two offices in India.
"We started as an equipment provider, but we found that we really had to provide a whole solution for the mobile network operators and so we've extended forward to providing service, in addition to the equipment," Beard said.
"We're a vendor providing solutions to third parties who are providing network or coverage-as-a-service in a number of locations. But we also work directly with partners in-country, and we think it's a really important element of what we're doing going forward because at the end of the day we think it provides a very strong win-win for Vanu, for the mobile network operators and for the partners themselves."
Beard said that through conversations with various African MNOs he has found universal agreement that there is a depth of opportunity for growth in rural markets, with thousands of possible locations to expand to across sub-Saharan Africa.
"We did a press release with MTN a couple years back in which they identified at least 5,000 locations for deployments across multiple different operating companies [across Africa]. I think there is universal understanding that that number has not shrunk – on the contrary, it seems to be growing, both as a result of demographics, as well as the result of people getting more comfortable with this model and finding that it applies in more places.
"That's a trend that I expect is going to continue, as we get more efficient at delivering this type of service, we will find that we can deliver it in more places and still do it sustainably and [make it] scalable," he concluded.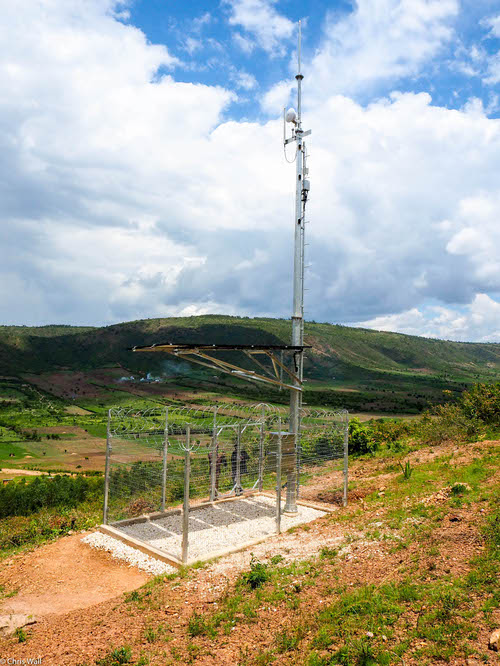 Related posts:
*Top image is one of Vanu's deployments in Rwanda. (Source: Vanu)
— Paula Gilbert, Editor, Connecting Africa