Egypt's Internet penetration lags North African peers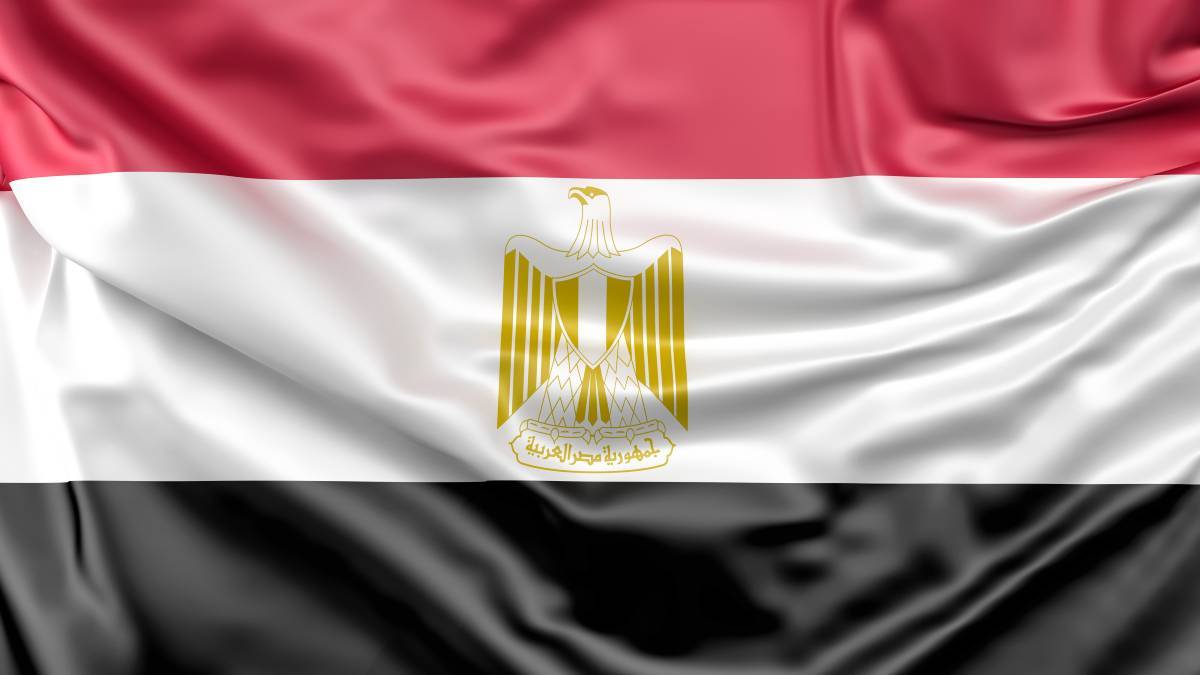 Egypt's Internet penetration still remains below 60% despite good growth between 2020 and 2021 and strong mobile usage.
That's according to data from the Digital 2021: Egypt report from DataReportal, which puts Internet penetration in Egypt at 57.3% of the population in January 2021, with almost 92% of those users connecting to the Internet via mobile.
The number of Internet users in Egypt increased by 4.5 million – or 8.1% – between January 2020 and 2021, to 59.19 million compared to the population of 103.3 million.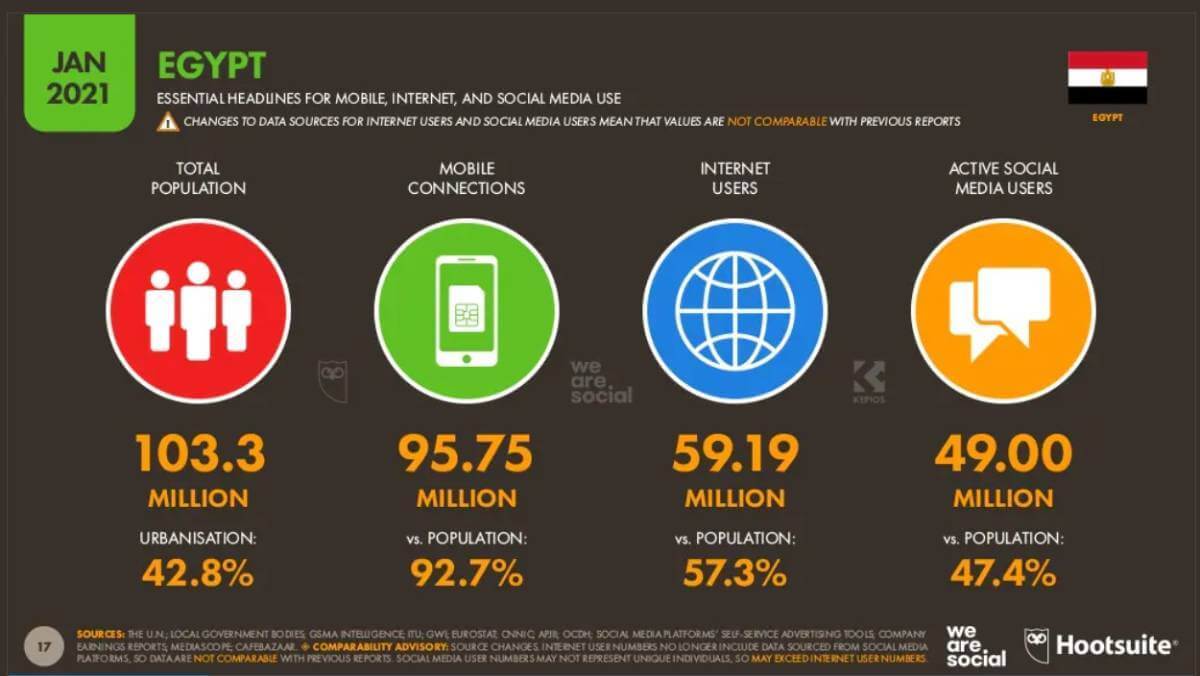 Egypt's Internet penetration is lagging down the lower end of the pack compared to its North African peers.
The top-ranked country in the region is Morocco, where 74.4% of the population is using the Internet. It's followed by Tunisia at 66.7%, Western Sahara at 62.9%, Algeria at 59.6%, Egypt's Internet penetration was 57.3% and Libya was 46.2%. Sudan has the lowest penetration, at 30.9% in January 2021.
Mobile first
Mobile usage was a lot higher with 95.75 million mobile connections in Egypt in January 2021, which works out to 92.7% of the total population.
The number of mobile connections in Egypt increased by 2.7 million (2.9%) between January 2020 and January 2021.
Device ownership is also an interesting metric to look at with 96.2% of Egyptians aged 16 to 64 owning a mobile phone.
In Egypt, 96% of Internet users in that age group have a smartphone; 13.4% own a feature phone; 56.8% have a laptop or desktop computer; and almost 23% have a tablet. A bit over 13% of those Internet users have a smart watch and 6.6% have a smart home device.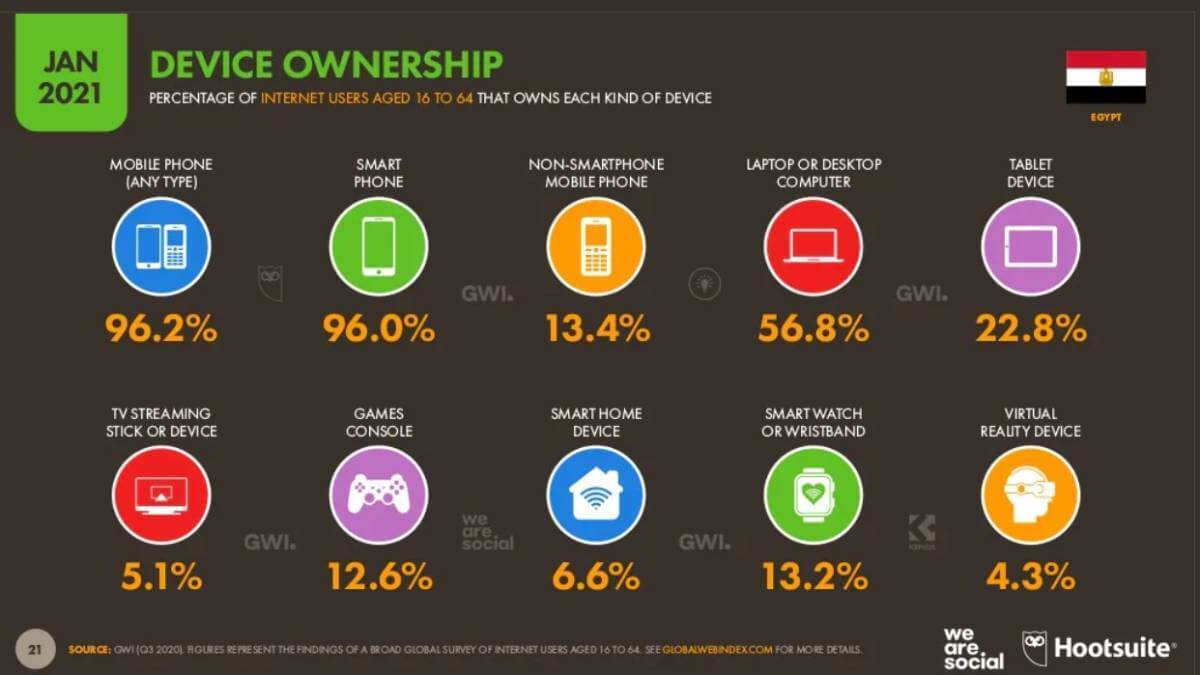 Social media in Egypt
Social media usage still lags a bit behind with just 47.4% of the Egyptian total population using social media, or about 49 million people.
This was an increase of almost 17% on the previous year, with 7 million more Egyptians using social media between 2020 and 2021. Not surprisingly 99% of social media users do so on a mobile device.
On average, Egyptians aged 16 to 64 spent three hours a day using social media and had 9.3 social media accounts per user. Over 46% of these people use social media for work purposes.
YouTube and Facebook are by far the biggest social media platforms in Egypt, with over 80% of Egyptians aged 16 to 64 using them, followed by WhatsApp (71.8%), Instagram (65.2%) and Facebook Messenger (64.1%). Only 50% of these users have a Twitter account and 36.4% use TikTok.
Related posts:
*Top image source: Texture photo created by www.slon.pics - www.freepik.com.
— Paula Gilbert, Editor, Connecting Africa