Kenya Internet usage lags mobile penetration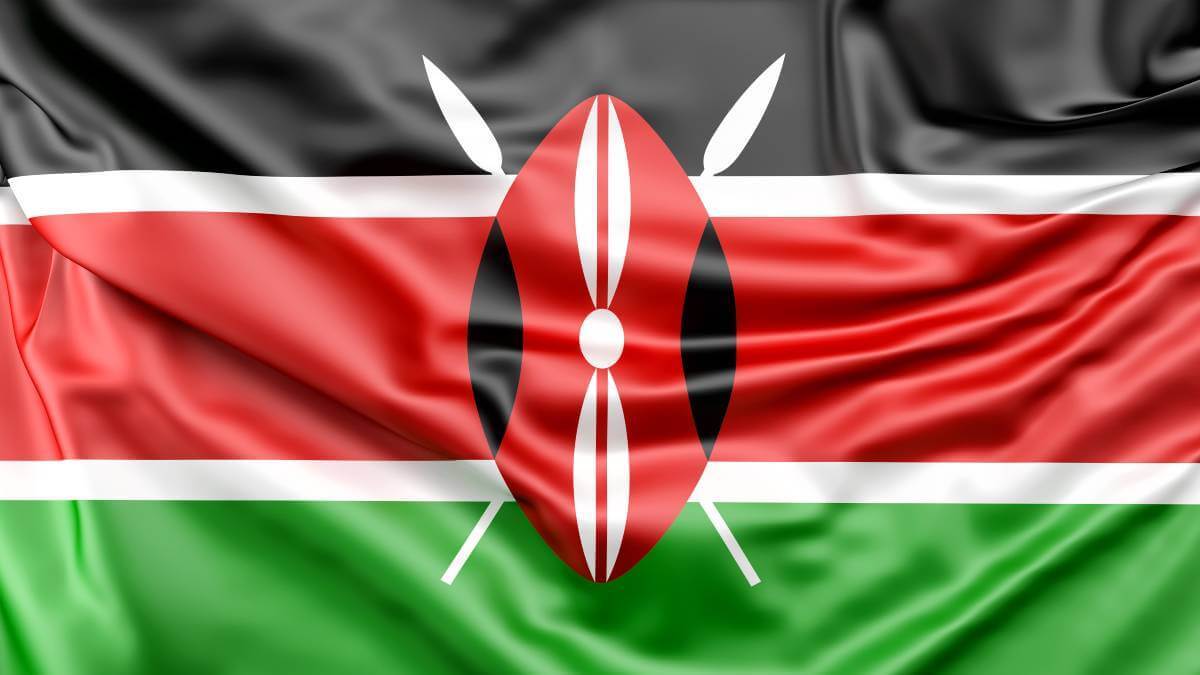 Despite strong mobile money usage and a high mobile penetration rate, only 40% of Kenya's population is using the Internet in 2021.
That's according to the Digital 2021: Kenya report from DataReportal.
Kenya's mobile penetration grew 11% between January 2020 and January 2021, to 59.24 million mobile connections or a penetration rate of almost 109% (many people have more than one SIM card).
But there were only about 21.75 million Internet users in Kenya in January 2021, giving an Internet penetration rate of just 40%.
Almost 73% of Kenyans aged 15 and above have a mobile money account and nearly 98% of Kenya's mobile connections are prepaid SIMs, the report said.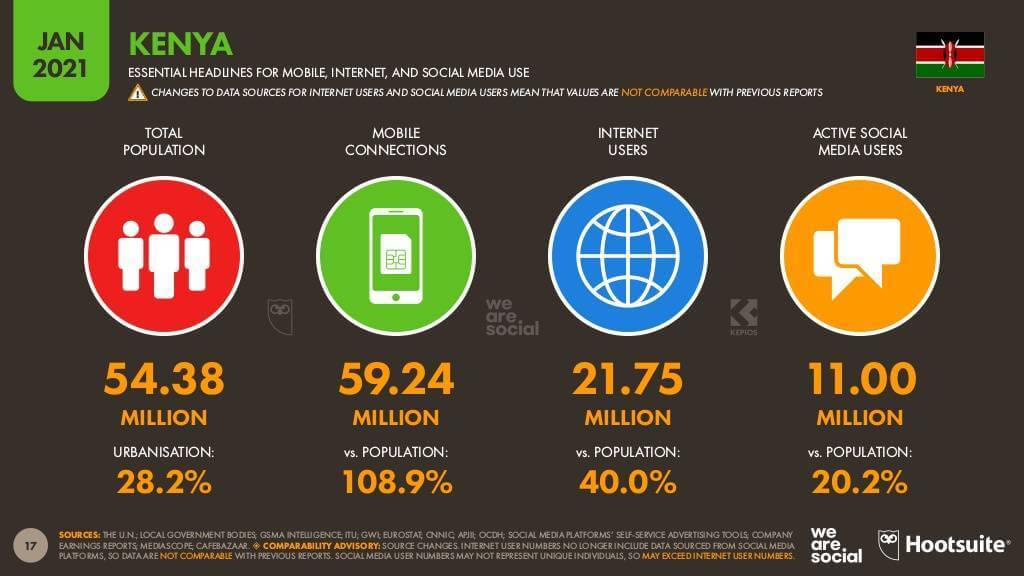 Kenya had a population of 54.38 million in January 2021 with 28.2% in urban centers, while 71.8% remain in rural areas.
There are also only around 11 million social media users in the country, but this number has jumped up by 2.2 million, or 25%, between 2020 and 2021. Still only about 20% of the population is connecting on social media.
Mobile centric
It is also clear that the majority of people connecting to the Internet are doing so via a mobile phone, 96.1% to be exact.
Device ownership is also an interesting metric. When it comes to Internet users aged 16 to 64, 99.7% own a smartphone; 14.4% own a feature phone; about 60% have a laptop or desktop computer; and almost 20% have a tablet. Around 14% of those Internet users have a smart watch and 4% have a smart home device.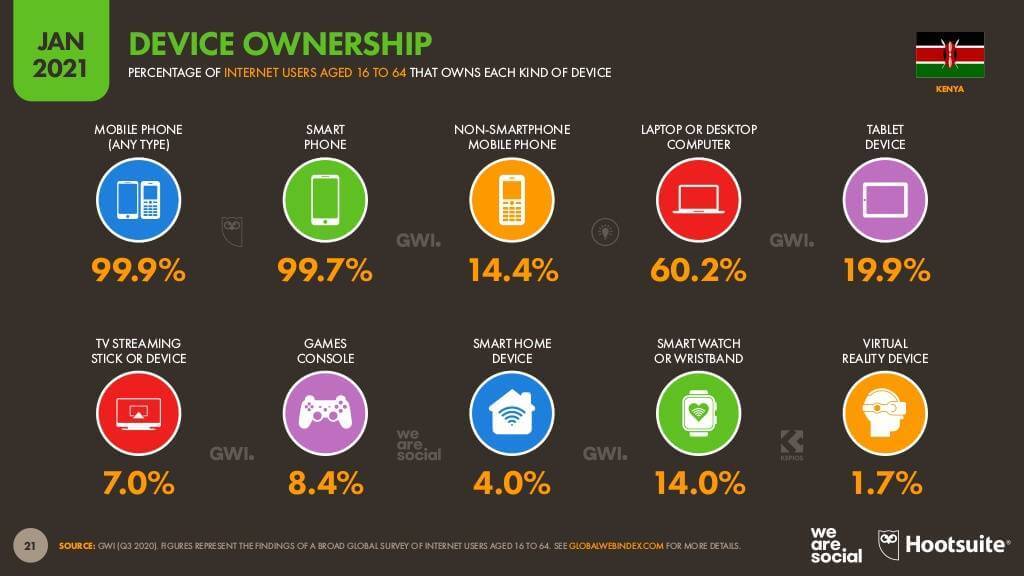 The report also said that Internet users aged 16 to 64 spend on average four hours and 58 minutes using mobile Internet each day.
The average download speed on mobile Internet connections in Kenya is about 25 Mbit/s, an increase of 21.4% compared to last year. Meanwhile the average download speed on fixed Internet connections was slightly slower at 20.7 Mbit/s, but it also increased 11% year-on-year.
In Kenya, about 74% of all web traffic comes from a mobile device, and almost 25% from laptops and desktops; just 1% comes from tablets.
Financial inclusion
Kenya is of course the birthplace of mobile money, with M-Pesa launched in 2007 by Safaricom, after which the concept spread across the continent.
It is therefore not surprising that 72.9% of Kenyan's aged 15 and above have a mobile money account. For this same group 81.6% have an account with a financial institution, but only 5.7% have a credit card.
There is also a clear gender divide when it comes to financial inclusion, with 8.1% of men in Kenya having a credit card and only 3.5% of women.
Online shopping shows a similar divide. Just over 26% of Kenyans aged 15 and above make online purchases or pays bills online, with 33.5% of men shopping online and just 19.6% of women.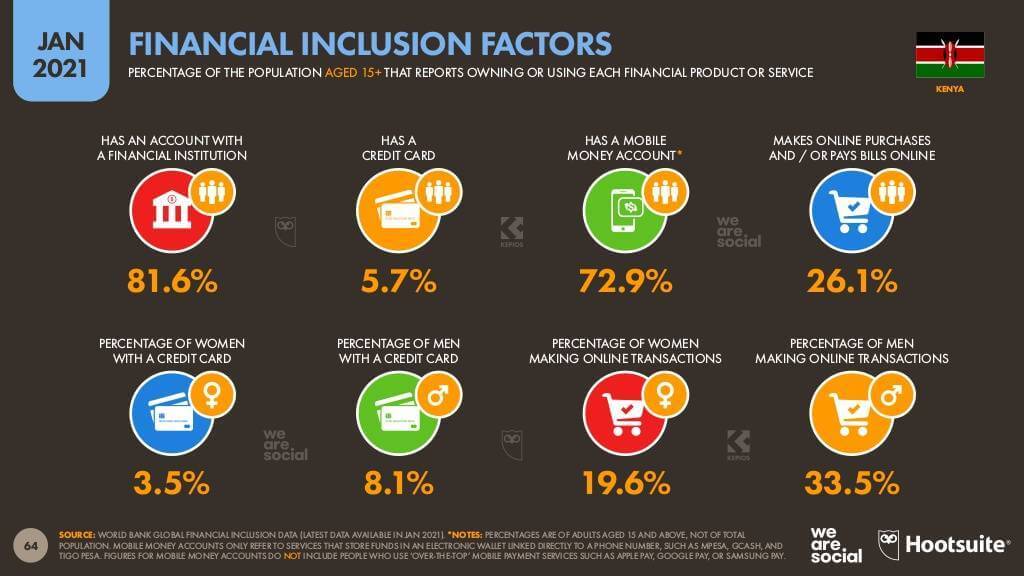 The e-commerce market is however seeing a lot of growth. In 2020, 15.59 million Kenyans shopped online and spent $1.1 billion.
Annual growth in the total value of the consumers goods e-commerce market also rose 65.8%. On average, annual spend per user on online consumer goods was $70.
Related posts:
*Top image source: Background photo created by www.slon.pics - www.freepik.com.
— Paula Gilbert, Editor, Connecting Africa