Vodacom, MTN towers burnt in SA by alleged 5G conspiracy theorists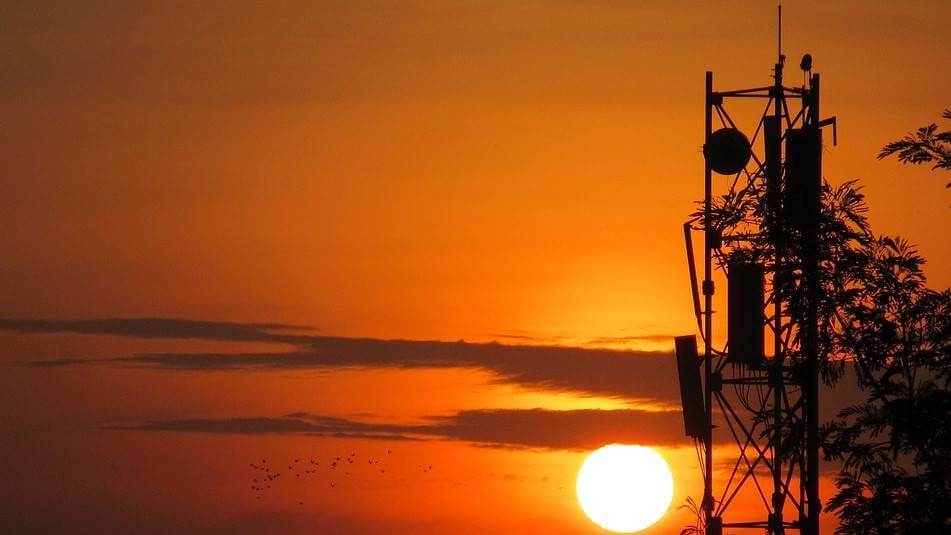 It seems that the conspiracy theories linking COVID-19 to 5G have resurfaced in South Africa with a number of Vodacom and MTN towers vandalized and set on fire in the province of KwaZulu-Natal (KZN) by those believing the absurd theory.
"Vodacom has evidence to suggest that the torching of network infrastructure, including 5G sites, in KZN is fuelled by the latest disinformation campaign on social media platforms, linking 5G and COVID-19," Vodacom spokesperson, Byron Kennedy, confirmed with Connecting Africa via email.
He said that the method used in the current wave of attacks is to burn down cellphone network infrastructure.
"By contrast, in typical base station vandalism cases, thieves break into cellphone network base stations in order to steal batteries and copper," he said.
Vodacom would not disclose how many towers were vandalized but Kennedy confirmed that of the network infrastructure damaged this week, one 5G site was affected. However, he said there was "little to no impact on the network" and the vandalized infrastructure is being repaired.
"We are working closely with local law enforcement to bring these criminals to book as well as to help protect our network infrastructure across the country."
Reuters quoted SA Minister of Communications and Digital Technologies, Stella Ndabeni-Abrahams, calling on police to arrest those responsible for the "anarchy."
"It is regrettable that the much-needed network infrastructure is being destroyed ... mobile telephony is crucial in the fight against the coronavirus pandemic," she is quoted saying.
"South Africa's ability to meaningfully play a role in the Fourth Industrial Revolution is inextricably linked to greater access to 4G and 5G technologies and these baseless conspiracy theories achieve nothing more than senselessly undermining much-needed progress, for all South Africans," an MTN spokesperson told Connecting Africa via email.
MTN did not disclose how many towers were impacted but according to Reuters two of its towers were burnt, but neither was actually a 5G-enabled tower.
MTN and Vodacom both rolled out 5G in South Africa in 2020. (See MTN 5G goes live in South Africa and Vodacom launches 5G in South Africa.)
Myth busting
Since last year there has been a lot of speculation linking 5G technology to the COVID-19 pandemic but the conspiracy theory has been widely debunked by scientists.
"We would like to reiterate that there is no credible scientific evidence linking 5G or mobile technologies to the spread of coronavirus," Vodacom's spokesperson said.
"The international standards body ICNIRP considers all potential impacts on human health relating to mobile phone frequencies including 5G. Following an extensive review of the best science currently available, in March 2020 ICNIRP confirmed that there are no adverse effects on human health from 5G frequencies if exposure is within their guidelines. Vodacom operates its mobile networks strictly within national regulations that are typically based on or exceed ICNIRP's guidelines."
MTN's statement was similar to Vodacom's and also mentioned the International Commission on Non-Ionizing Radiation Protection (ICNIRP) guidelines.
"The ICNIRP is not the only body that has declared 5G as safe. Public health agencies in Australia, Norway and the European Union, have all confirmed the same. While there are allegations that 5G is already causing health problems, including the novel coronavirus, there is absolutely no scientific evidence to support this," MTN said.
"There have been concerns about every technology wave, whether is was 2G, 3G or 4G and to date no concerns have been proven. MTN has, and will continue to adhere to the laws, safety and health guidelines set up World Health Organisation and are committed to ongoing compliance on all such matters."
South Africa's Council for Scientific and Industrial Research (CSIR) last year also said that there is no evidence to suggest a link between 5G technology and SARS-CoV-2, the virus causing COVID-19.
The CSIR even published a 5G Mobile Telephony Fact Sheet to explain that there is no link.
"The claims that we have come across do not provide any credible scientific evidence to substantiate them," the CSIR said.
Fake news
The conspiracy may have been reignited this week by an ANC ward councilor for KZN's eThekwini municipality, Sfiso Mngadi, after he suggested in a voice note that people were not dying from COVID-19 but 5G cellphone towers were killing them.
TimesLIVE quoted the audio clip, which has been circulating on social media, with Mngadi saying: "Maybe we as councilors need to call a special council meeting, take a decision that all 5G towers must be disconnected in eThekwini".
KZN premier, Sihle Zikalala, however has called on people in his province to stop spreading fake news and malicious misinformation, making mention of the 5G conspiracy theorists.
South Africa's new coronavirus cases hit a record high on Wednesday, with over 21,800 positive cases in one day, and the country also logged over 800 daily COVID-19 deaths for the first time since the outbreak began. On Thursday the trend continued with 20,999 new positive cases.
SA's total cumulative COVID-19 cases have reached over 1.17 million but the country's recovery rate remains over 80%.
— Paula Gilbert, Editor, Connecting Africa