Women in Tech Interview: MainOne CEO Funke Opeke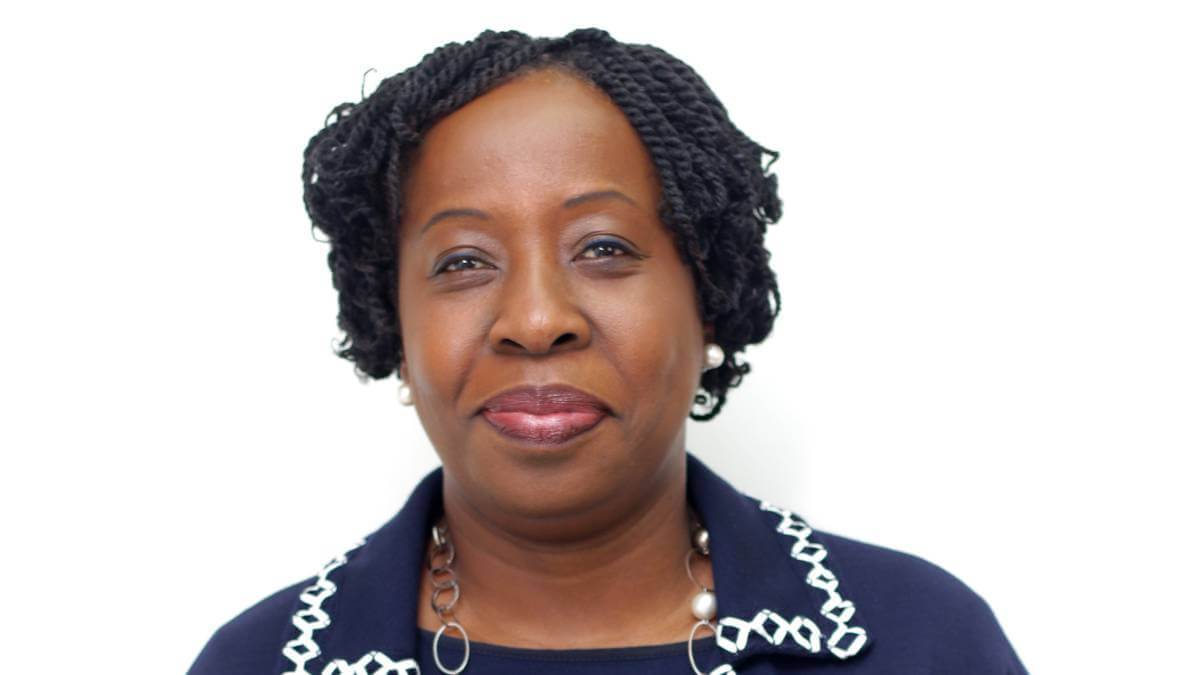 Connectivity pioneer Funke Opeke's ambition to bridge West Africa's digital divide and make Internet services more widely available led her to a mammoth project.
Her company, MainOne, built West Africa's first privately owned, open access submarine cable system - a 7,000km system with landing stations in Nigeria, Ghana and Portugal and reserved branching units Morocco, Canary Islands, Senegal and Ivory Coast. The $240 million project was completed in 2010 – on time and on budget.
Nigerian-born Opeke spent 20 years of her career in the US - with high-profile roles like executive director of Verizon Communications Wholesale Division. In 2005 she decided to return to Nigeria to take up the role of chief technical officer at MTN. After that, she advised Transcorp on the acquisition of former state telecoms monopoly, NITEL, and briefly served as the interim COO post-acquisition.
The MainOne CEO and Internet Society member chatted to Connecting Africa editor Paula Gilbert about her connectivity vision for West Africa and the female-run startups that are making waves on the continent.
Paula Gilbert (PG): After so many years working in US telecoms, what made you want to come back home to Nigeria?
Funke Opeke (FO) : I witnessed the tremendous growth of the Internet in the US and felt inspired that we could achieve improved socio-economic outcomes in Nigeria with technology deployment.
Most importantly, government had liberalized the telecoms sector which enabled more investment and career opportunities in a sector where I felt I had something to contribute.
PG: Tell me about why you decided to start MainOne and what the initial vision was?
FO: When I left NITEL and started MainOne, the vision was to bridge the digital divide and make Internet services more widely available across West Africa to accelerate the quality of life and pace of development in the region.
I thought it was possible because of my professional experience in the United States, where I had witnessed the explosion of the Internet over twenty years. I saw no reason why we could not achieve the same here in Africa and viewed it as a necessity for Africans not to be left behind, but to gain access to technologies that were revolutionizing other parts of the world.
PG: Building West Africa's first privately owned undersea cable system is a pretty impressive achievement. What drove you to begin this project and what impact has it made on West Africa's connectivity?
FO: I was driven by the critical need to address the Internet infrastructure deficit in the region. From my experience at MTN and NITEL, I had acquired first-hand knowledge of the significant gap that existed and realized that new solutions were required.
Building the first open-access, private submarine cable in West Africa had the impact of lowering wholesale prices for international capacity by over 50% as soon as we started operations and also provided exponential increases in the amount of Internet capacity available with improved quality.
We now provide wholesale Internet services to over 10 West African countries and Internet penetration in our region has grown from less than 10% to approximately 40% today.
PG: Tell me a bit about the company's growth over the past 10 years and how it has evolved?
FO: MainOne has evolved from being a telecommunications company that built West Africa's first privately-owned submarine cable to a leading provider of broadband infrastructure solutions comprising connectivity and data center services to telecom operators, businesses and governments across West Africa.
We have achieved this evolution by making additional investments in terrestrial fiber networks and commercial Tier III data centers across the region.
We have built a business that has diversified its portfolio of services and geographies over the years and remains well-positioned to continue to add value going forward.
PG: How important is the data center market in West Africa?
FO: The West African data center market is still maturing but is becoming more significant. Digitalization is shifting business online and with that has come the need to leverage commercial data centers for collocation and ease of accessing connectivity solutions to reach their customers.
In addition, Internet usage in the region is high enough that global players want access to eyeballs in the region and are starting to host content within the region and extend their edge nodes closer to customers.
With citizens and businesses increasing their digital footprint, it is imperative for businesses to host their processors and content in commercial facilities which are best suited to handle critical IT infrastructure, deliver secure connectivity services, and provide access to multiple networks at the highest operational standards.
PG: So, what's next for MainOne?
FO: We plan to continue evaluating opportunities for growth and market expansion in the West African region where the level of technology adoption is nowhere near saturation.
We are expanding our footprint across West Africa with additional data center investments. We are currently building a new data center facility in Appolonia City, Accra, Ghana which will be ready for service in the first half of 2021.
We are also expanding our MDXi facility in Lekki, Lagos, Nigeria which is uniquely collocated adjacent to our submarine cable station and provides access to all the major networks in the West African region.
PG: Tell me a bit about your role as an Internet Society member? How has that partnership supported your various projects in Africa?
FO: Our Internet Society membership has allowed us to participate in addressing issues affecting all Internet users on a global basis. It has enabled us to expand our global network, learn and collaborate with other members on issues that matter in the African Internet ecosystem.
The partnership has also enabled our various Internet development projects in West Africa through infrastructure development; policy advocacy around infrastructure security and local content; and community building and development through online trainings and knowledge sharing sessions.
PG: On a more personal note, can you tell me a bit about where you grew up? As a young girl, what were your aspirations and how have your goals and ambitions changed over time?
FO: I grew up in Ibadan, Oyo State, Nigeria and I wanted to discover new things. This led me to pursue a degree in engineering and as I grew in the profession, I aspired to use my skills to positively contribute towards the development of the African continent.
Through MainOne, my goals and ambitions have become more focused on improving Internet access for the citizens of West Africa in order to drive economic growth and human development.
PG: Was it difficult to find success as a female electrical engineer in such a traditionally male environment?
FO: As a female electrical engineer in a male-dominated field, I ensured that I seized all the opportunities made available to me. My success can be attributed to my skills, hard work, and access to opportunities through my network.
PG: How do we encourage more African girls to become engineers or join IT and telecom professions?
FO: To even the imbalance against women in technology, there is a need for initiatives aimed at engaging, inspiring and empowering women and girls in science, technology, engineering, and math fields at an early age.
Because there are fewer role models in these professions in our society, young women are not naturally inclined to explore these areas for career opportunities.
I believe mentorship programs for girls will provide the exposure, encouragement to acquire the foundational skills, and networks required for higher education and future career opportunities in technology.
PG: Through your work in West Africa, what do you think are the things that are holding women back from success, and on the flip side, what are African women doing that is uniquely helping them succeed?
FO: The major challenges holding women back from success in this region are the lack of access to educational and professional opportunities and an inadequate number of female role models in the tech industry.
However, African women are maximizing the opportunities that improved access to education and technology careers offer. Our representation in the industry is not far behind what you find in more advanced economies.
PG: What have you observed about the startup scene in Africa? Are there a lot of female-run startups that are making waves or gaining traction? How do we promote more female empowerment in startups?
FO: Internet adoption in Africa continues to grow despite the obstacles of cost and speed. The start-up and innovation culture continues to deepen in the continent with an increasing level of local and foreign direct investments in the sector.
There are quite a few female-run startups in Nigeria such as Lifebank founded by Temie Giwa Tubosun, PiggyVest co-founded by Odunayo Eweniyi and more established ones like Jumia Nigeria with Juliet Anammah as chairperson that are doing quite well and these women are getting together on various platforms and building strong networks.
We can promote more female empowerment in startups by creating a larger pool of women in tech, giving women in tech more visibility, and addressing challenges around gender bias with regards to funding.
PG: What leadership advice would you give to other women and young girls?
FO: Do not be afraid to take bold steps and ask for help. The most successful people did not make it on their own. You need to find mentors and advisors along the way: experienced, wiser people who know a lot and can help you fulfill your aspirations.
PG: How do you find a balance between work and your home life?
FO: Balancing work and home life can be challenging and is always a balancing act. But I prioritize and try not to dwell too much on what is past but focus on what is ahead which helps me manage my work and home schedules.
I set time aside to do the things I enjoy, catching up with family and friends, yoga, and going on vacation.
*Top image is of Funke Opeke, founder and CEO of MainOne. (Source: MainOne).
Related posts:
— Paula Gilbert, Editor, Connecting Africa