Women in Tech Interview: Microsoft SA's Lillian Barnard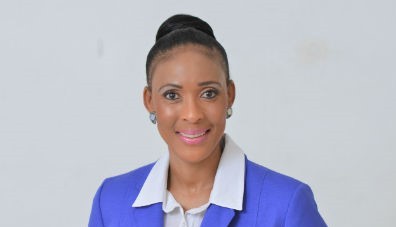 Our economies and societies lose out when we fail to engage half of the world's brainpower in our engines of innovation.
That's one of the key takeaways from a recent Connecting Africa interview with Microsoft South Africa managing director Lillian Barnard, who talked to us about female empowerment in Africa's ICT sector, the development of the cloud services market on the continent, and more.
Barnard was appointed to her current role in March 2019 and is now part of a short list of female leaders of ICT companies in Africa.
She has been in the ICT sector for more than 20 years, 15 of which she spent at IBM, including a seven-year international assignment in France and Switzerland. She returned to her motherland of South Africa in 2009 to take over as IBM's channels executive for Africa, leading a US$300 million business.
She is passionate about the empowerment of women, and in her role at Microsoft is prompting a culture that encourages gender equality in the workplace. Her advice to other women and young girls is to "be bold, be fearless and to surround themselves with people who inspire and challenge them to be their best self."
Barnard spoke to me about the rise of cloud in Africa and how she feels about flying the flag for women in ICT.
Paula Gilbert (PG): When you took over in March this year you were the first female MD at Microsoft in South Africa, so what was the reaction to your appointment and what have the first few months in the job been like?
Lillian Barnard (LB): I am honored to be the first woman to hold the position since Microsoft reinvested in the country in the early 1990s. I am extremely passionate about the possibilities of technology and how it can transform the industry, empower society and enable economic growth for South Africa, and Africa. My first few months in the role have been filled with excitement. In my first week, I had the opportunity to be part of a momentous occasion where Microsoft launched the opening of state-of-the-art data centers, as well our multi-million-dollar investment to create economic opportunities for South Africa through the evolved Equity Equivalent Investment Programme (EEIP). (See Microsoft opens data center doors in South Africa.)
PG: The evolution to the cloud is a hot topic at the moment. How are you tackling this big part of the Microsoft business in your role at the company?
LB: A study by data analytics firm IDC found that the IT sector in South Africa is expected to grow at a five-year compounded annual growth rate (CAGR) of 4.25% to reach R175 billion by 2022. Fueling this growth is the fact that every part of our economy and our society, whether it's precision agriculture or precision medicine, is being shaped by the advances in digital technology. In fact, the cloud market is expected to reach R11.53 billion by 2022, representing a CAGR of a whopping 21.9%. This means that computing is becoming more powerful and ubiquitous from the cloud to the edge, while AI capabilities and machine learning are rapidly advancing our knowledge of the world.
PG: What is your strategy for cloud expansion in Africa? What sort of opportunities does Microsoft see for growth on the continent?
LB: Our focus is on accelerating the pace of digital transformation on the continent through key investments in infrastructure, innovation and digital skills. From an infrastructure perspective, we announced the two data center regions in South Africa in March. We also announced new edge sites in Nigeria and Kenya in preparation for the growth we anticipate in Africa. We're also adding 14 new meet-me sites to Azure ExpressRoute to further enable and expand access to dedicated private connections between customers' on-premises environments and Azure.
PG: How are people reacting since the Microsoft Azure data centers went live in SA? What kind of uptake is Microsoft SA seeing in terms of cloud customers?
LB: The opening of the Microsoft data centers has been received extremely positively by the local market. The adoption of Microsoft cloud technology is fast gaining momentum, and organizations like Nedbank, Exxaro and Standard Bank have already partnered with us to migrate components of their IT infrastructure into the cloud, with great success. Over the past six months, a large number of services have been rolled out and will continue to roll out, as the demand for cloud services and hyperscale capabilities grows. We were also extremely excited to announce the general availability of the Office 365 Cloud from our local data centers in July.
PG: On a more personal note. Growing up in South Africa, as a young girl what were your aspirations? And how have your goals and ambitions changed over time?
LB: From as young as 12 years old, thanks to the foundation provided by my parents, I realized the value of education and specifically the importance of mathematics. What was also clear to me was that there was no doubt I was going to go to university and pursue a degree in commerce.
PG: How do you deal with being a female boss in such a male-dominated field?
LB: I personally have benefited from strong mentorship by some of the best leaders both inside and outside of my industry. They exposed me to the power of diverse thinking, courageousness to lead, and continuous learning as I navigated my journey to leadership, and often helped me envision an even bolder path forward than I imagined for myself. Now, as local managing director of a leading global company, I am passionate about paying that mentorship onward to the incoming generation of women in the workplace. I believe it is our responsibility as business leaders to promote gender equality as a business enabler in our respective organizations and encourage dialogue and discussion among all employees to empower them to do the same.
PG: What helped you to rise so high in the industry?
LB: Early in my career, I was recognized as a top talent and I benefited from a deliberate and focused leadership development plan and career path. I also benefited from a global assignment in Europe, which further developed my leadership skills and capabilities. As individuals, we should never stop learning from one another or teaching each other. Only by actively engaging different perspectives can we challenge and stretch our thinking, enrich our experiences and empower every person and every organization on the planet to achieve more.
Key to this is a concept called gender intelligence. Similar to cultural intelligence, where our cultural values, beliefs, attitudes and body language inform the empathy and understanding we apply when interacting with others, gender intelligence understands, recognizes and values the differences between men and women to inform our understanding of what makes each gender unique and valuable to our environment. For example, studies show that prior to landing the top job, female CEOs worked in a slightly higher number of roles, functions, companies and industries than men leading companies of a comparable size. Women are also typically four years older than their male counterparts by the time they're appointed as a CEO and are significantly driven by the prospect of the company having a positive impact on its community, employees and the world around them.
In other words, women have had to work harder and longer to get to the same place. This needs to change.
By applying this gender intelligence in the workplace, we're removing the subjectivity that sometimes influences our approach to women empowerment. We're elevating the conversation in our offices, passages and boardrooms beyond the thinking that women should be developed simply to balance the representation of men and women in respective roles. Rather, we're empowering women to harness those distinct attributes that they bring with them to any role, because it can be a key driver to enable any organization to achieve more.
PG: We are slowly seeing more women being appointed to high-profile roles, but is there enough female empowerment? And what is it really like for women working in ICT/telecoms in Africa?
LB: Women are still under-represented -- having women's representation in these fields is not only a matter of fairness, but our economies and societies also lose out when we fail to engage half of the world's brainpower in our engines of innovation. My experience at Microsoft has been a positive one because of the inclusive culture which has been built. We are continually striving to be a more diverse and inclusive organization. This will continue with me as MD as I am very passionate about the empowerment of women, and I played a pivotal role in re-igniting the South African chapter of [email protected] and spurring a culture that encourages gender equality in the workplace.
PG: So how do we empower more women so that it's not such a male-dominated space anymore?
It is important to remember that diversity is a long-term commitment. Anyone who has followed the issue of diversity in tech over the past several years knows that impacting workforce demographic numbers -- particularly in large companies -- requires persistence and a long-term commitment to improve. I'm sure this would be true for most industries.
There are no quick fixes. True, long-lasting change can only come from dedicated, intentional efforts throughout the entire technology ecosystem -- such as building an early appreciation for technology as a fulfilling academic or career path, inspiring talented people to consider joining the technology industry, investing in the ongoing development of our talent, building more connections for a sense of belonging, and increasing the skills of managers and leaders to better support the growth and success of their employees.
We need to encourage interest from the early years of development, combat stereotypes, train teachers to inspire girls to pursue STEM careers, develop curricula that are gender-sensitive, and mentor girls and young women to adopt different mind-sets. We also need invest time and effort in understanding the influences that cause women and girls to turn away from certain careers choices.
PG: What leadership advice would you give to other women and young girls?
LB: I would tell them to be bold, be fearless and to surround yourself with people who inspire and challenge them to be their best self. Also, life is a continuous learning journey of self-discovery.
PG: What do you think defines a great leader?
LB: In my journey to leadership, I learnt that it is critical to have faith in your capabilities and the confidence to express those capabilities through your authentic voice. My personal mandate is to ensure that through authenticity -- I am transparent, honest and effective in communicating plans and goals for the organization and doing so with clarity.
People have always been at the center my focus. As a leader you must be transformational in your approach and build a diverse and inclusive workplace. It is fair to say that we all understand diversity, but inclusivity is so important, and this is all about focusing on the needs of every individual, ensuring that the right conditions are in place, so everyone can reach their full potential. I also believe it is critical for leaders to make learning a new way of life and to become intentional about their learning agenda. This will ensure that you keep your skills current and it will ensure that you remain relevant.
PG: For a number of years, you worked at the IBM European Headquarters in France and Switzerland, so what made you want to come home to Africa?
LB: I always planned to come back to South Africa. This is my home and I believe there are still so many great opportunities for innovation and growth that need to be explored here. I really wanted to be a part of that journey. I am proud to be a South African.
PG: What is your view on the ICT industry in Africa right now? Is it booming or pulling back?
I think there is incredible opportunity in Africa. We face so many challenges which also provide opportunities for innovation in a way that creates real impact. From a technology point of view, I think we are entering a period of growth on the continent. I think we will continue to see investment in infrastructure as well as in people. Our recently expanded EEIP is an example of the kind of commitment I think you are going to see moving forward.
I think that it is imperative that we accelerate the pace of digital transformation on the continent. Technology has the power to empower everyone on this continent. It is an incredible tool for democratizing society.
PG: What innovations is Microsoft passionate about at the moment?
LB: We believe AI will be the defining technology of our time. Like the discovery of electricity or the development of the steam engine, we believe it will have the power to fundamentally change people's lives, transforming industry and transforming society. Microsoft is working to make AI accessible to every individual and organization. Our goal is to augment and amplify human ingenuity with intelligent technology by infusing AI in everything we do -- and we do this using a thoughtful approach when designing AI systems that extend and empower human capabilities in all aspects of life.
— Paula Gilbert, Editor, Connecting Africa