Vodacom's focus on 'bite size' products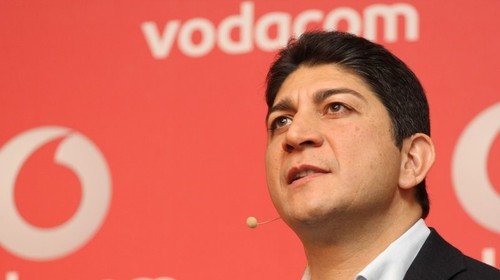 Vodacom is finding success in providing what it calls "bite size" products like nano-loans, nano-investment and cheaper short-term entertainment offerings and data bundles.
This is according to Vodacom Group CEO Shameel Joosub, who was speaking during a fireside chat at the virtual Africa Tech Festival this week.
"We are seeing a big uplift in daily subscriptions [for entertainment content]. So, one of the big things that we do is bite size everything, so you can buy data for the hour, data for the day, data for the week, data for the month," he said.
"We have taken the same concept through into content: music, games, video for the day, for the week, for the month, and also in lending. So, you can do nano-lending and we have coined a new phrase of nano-investments, where you can invest as little as $1, or borrow as little as $1."
Vodacom's financial services division has seen major growth over the past few years – it has grown from a loss-making entity into one that contributes R1 billion (US$63.8 million) in profit to the group.
Opportunities abound
He said he expects the opportunities for growth in financial services to just keep increasing for telecoms operators and that these opportunities are already transforming African telcos.
"I think there's really an evolution from what we are calling a telco to a techco. And for us, we have 120 million customers across our footprint now, of which 55 million are already buying a financial services product from us, that's 46% of our customer base are buying a financial service product from us, and that's quite material.
"We are moving something like $20 billion a month through our financial service platform. So, you can see, it's not just a concept anymore, it actually is the reality. Now what we're trying to do is evolve that into the phone being at the center of what you do: the way you pay, from where you lend, the way you shop, where you save," he said.
Joosub said this strategy will be helped by Vodacom's recent strategic partnership with Chinese digital payment provider Alipay to create a super-app.
"We'll be launching a full lifestyle app and platform in South Africa. So we see the evolution of M-Pesa and financial services as being a big part of that," he said.
"We also see personalization playing a big part going forward, about 65% of what we sell now is personalized to what we call 'the segment of one', where we very cleverly use machine learning and artificial intelligence to present customers with offers which have a high propensity for them to buy, it gives them more value."
As for the impact of the current COVID-19 crisis, he said that he believes operators have an important role to play to help society get through the pandemic.
"A lot of people would back down during COVID, and not spend, or want to save their capital investments. I think the opportunity is to step up, be at the forefront, and step up in terms of helping, but step up in terms of also finding the opportunities that can be mutually beneficial to society, as well to your company.
"So, one part is trying to help with the crisis. The second part, we see very much as helping to reconstruct and help with the change to digital, but also to help businesses through this digitalization process, but also finding opportunities so that they can evolve quicker from the crisis," he added.
*Top image is of Vodacom Group CEO Shameel Joosub (courtesy of Vodacom).
— Paula Gilbert, Editor, Connecting Africa