Telkom enters SA's mobile financial services race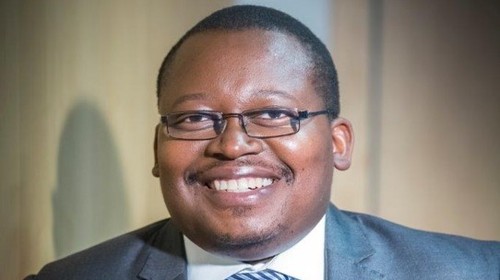 South African operator Telkom is dipping its toe into the financial services space, offering insurance and lending products. The telco has big plans to grow this new revenue stream into a significant contributor to the group.
"We intend to leverage our 12 million strong customer base," managing executive for Telkom Financial Services, Sibusiso Ngwenya, told Connecting Africa in an interview. "They trust us to provide services to them, and we think that we can add meaningful value to our propositions that they are already enjoying by going into the financial services space."
Telkom announced its financial services products – including funeral insurance, device insurance and loans for small and medium enterprises (SMEs) – very quietly over the weekend, but the operator has big plans to expand the business and wants to launch a mobile wallet by the end of the financial year.
Telkom has in fact been offering device insurance to its mobile customers for a number of years already. Ngwenya said in 2019 the group began with plans to branch out into more offerings, and started to formalize its financial services division and put together a vision of what it wanted to do in this growing space.
The new insurance product is a funeral policy, a market that was big business in South Africa even before the COVID-19 pandemic hit.
"We think that financial services are an interesting environment, it's very competitive. But there are a number of challenges and cash is still the dominant way of paying in South Africa," he said.
"To us that suggests that solutions are perhaps not really meeting customer needs in this regard. You've got also a huge unbanked and underbanked market, and also issues around fraudulent debit orders that people don't know how to stop."
He said that evolutions of enabling technologies, and more consumer trust, is opening up opportunities for telcos to provide these kinds of fin-tech services.
"People understand that you do not have to physically be in the same bricks and mortar structure with somebody providing a service to you," he said. "We think that has matured, and there is trust in such technologies now from the market at large. So, these factors give us a sense that it's an opportune time now to enter the market."
Telkom is looking to diversify its revenue streams beyond its declining fixed line business, with fixed-voice revenue dropping 22% in the past financial year.
Ngwenya believes that financial services have great potential to contribute meaningfully to the bottom line of the group.
"We think financial services are central to life, it's as simple as that. There's very little you can do in today's world without the ability to transact. So, we think that is a core service that we want to offer. If we do it right, it will enable us to really create a meaningful ecosystem, which will translate to meaningful revenue contribution."
Battle for the unbanked
Telkom becomes the latest South African telecoms operators to put its hat into the financial services ring, something MTN and Vodacom have been doing for some time.
South Africa is thought to have around 11 million citizens who do not have access to financial services, and financial inclusion – the race to provide online or mobile offerings for these unbanked people – has become more of a priority for local telecoms operators of late.
Vodacom's financial services division has seen major growth over the past four years – it has grown from a loss-making entity into one that contributes R1 billion (US$60.6 million) in profit to the Vodacom Group, and has more than 12 million customers using its products.
Last month, Vodacom announced its plans to create a "super app," in partnership with Chinese digital payment provider Alipay, that will be a marketplace of goods and services as well as a digital payments ecosystem.
In January, MTN relaunched its Mobile Money offering in South Africa after previously retiring the service due to poor performance. MTN also has plans to turn its messaging app, Ayoba, into a fintech super-app.
Telkom last month also announced it was rebranding and digitizing its Yellow Pages business into an online marketplace called Yep.
"We want to enable SMEs on Yep, as well as the consumers that utilize the services, to be able to make payments and for the merchants to be able to receive payments," said Ngwenya.
"So we are also working on a payments capability in this regard. We do think there is the gap, the number of people that are unbanked, and the level of dormancy of bank accounts, also suggest that products sets are not necessarily hitting the mark 100% for some sections of the population."
He said that the financial product will not only be available to Telkom mobile customers: "Ubiquity is a central theme, we want any consumer in the market to be able to take out a funeral policy. Yes, we certainly will be making it available, and punting it to our 12 million customers, but certainly we also want all consumers within the country to be able to take it up."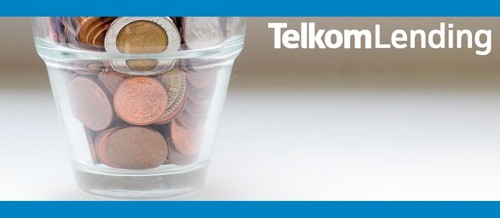 Lending aspirations
The new lending product is so far aimed at SMEs, and startups can apply if they have been around for more than a year, and have a turnover of at least R1 million ($57,500).
But Ngwenya said that in time they could start offering personal loans as well.
"It just so happened that we started with small and medium enterprises, which aligns well with the recent launch of Yep, and will support that framework. But we are definitely looking to making lending propositions available to the consumer market as well," he said.
The SME loan service only launched this month, but Ngwenya said that there has already been good interest from local entrepreneurs.
He said the process is "not as onerous as you will find in traditional environments", and applicants generally get an answer about their loan within 24 hours.
The SME lending product is run in partnership with two partners, Fundrr and BizCash, but Ngwenya said the company would be open to partnering with banks in the future. The insurance products are underwritten by Guardrisk Life, which is part of the Johannesburg Stock Exchange listed Momentum Metropolitan Holdings.
"We want our financial services to be centered around listening to the voice of the customer, and then putting out solutions that address their needs and expectations," added Ngwenya. "If we do that, we believe we will be successful, and seen as a leader in this space in three to five years."
*Top image is of Sibusiso Ngwenya, managing executive of Telkom Financial Services.
— Paula Gilbert, Editor, Connecting Africa