Vodacom to Launch Savings & Investment Product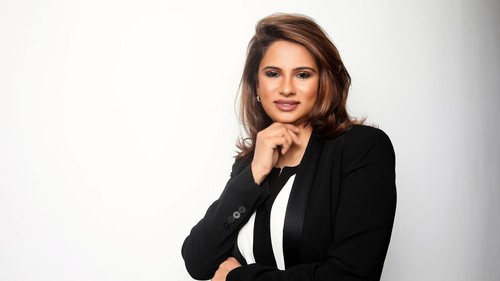 Vodacom's financial services department is planning to launch a new savings and investment product. This is part of the mobile operator's plans to become a more holistic financial services player -- on the back of successes from its insurance and airtime advance products -- with plans for a multi-purpose "super-app" in the works.
"The latest addition to the strategy is around savings and investments. We're still figuring out exactly what we want to do but the plan is for a purposeful proposition," the chief officer of Vodacom financial services, Mariam Cassim, told Connecting Africa in an interview.
"Currently I believe that there are high barriers to entry for ordinary people to get access to good savings products. Often if you want to invest in unit trusts there's a minimum of R10,000 [US$678] or R15,000 [$1,016] a month that you have to put down. Why should it be that way? Why can someone not just save R1 [$0.07] if that's what they've got? Or if someone can't afford a Vodacom share why can't they just buy a piece of a share?" she asked.
When Cassim joined Vodacom three years ago the financial services division was a small insurance player and what she called a "negative contributor to profit." Now the loss-making unit has become a billion-rand profit maker.
For the year ended March 31, 2019 Vodacom's financial services business contributed R1.6 billion ($108 million) of revenue and R1 billion ($68 million) profit before tax.
The insurance business has grown from simple device insurance to be a major profit maker, adding more services such as life insurance, funeral cover and contract cover. Cassim says Vodacom now has 1.6 million policies on book and uniquely for a telco has its own long-term and a short-term insurance licenses.
The company's successful Airtime Advance loan product now has almost 10 million customers and its new payment app, VodaPay Masterpass, is gaining traction.
Next on the wish-list is a wealth division, which she said will be launched with partners.
"We believe that there are very well-established partners in this space of payments, lending, savings, asset managers, funds etc. and our purpose is to be the glue that brings all of this together. So, we will definitely work with banks, with fund managers and investment houses, but we will also work with owners of alternative asset classes," she said.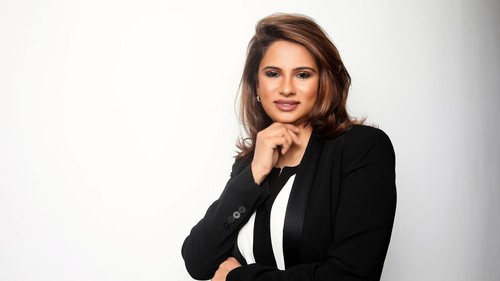 Launching a super-app
Cassim's long-term strategy for the financial services division is to create a "super-app" in the style of China's Alipay or WeChat.
"Our M-Pesa markets have in the past been very focused on that person-to-person transfer payments type relationship. What we're seeing now is an evolution into an over-the-top banking play. This is very much like what you would see in a WeChat model or an Alipay model, where it's becoming so much more than just doing payments. The use cases in the Alipay app are so many that it becomes the one app that customers use every single day.
"In China, when customers want to call their equivalent of an Uber, they do it through the Alipay app and not through the standalone app. The same with food deliveries. The reason is the entire ecosystem comes together in one app and customers get incentivized through loyalty, they get credit scored, through their behavior on the app, and their digital lives come together in one place," she explains.
The idea of a super-app is something that rival MTN is also planning, according to comments by MTN group CEO Rob Shuter at AfricaCom 2019.(See AfricaCom: MTN Wants Ayoba to Be a 'Super-App'.)
Cassim believes this type of all-inclusive app is particularly relevant to millennials.
"Millennials hate to be constrained. They want to choose a product that helps solve their own personal needs. And if you are successful at creating products for millennials that are useful to their everyday lives, they will be your customers for life."
In July, Vodacom launched a new mobile payments app, VodaPay Masterpass, in South Africa, which is the first step towards a super-app. The app allows users to load any bank card into a secure digital wallet and make payments via their smartphone. The app has scan-to-pay functionality through QR codes and is interoperable with popular SA payment apps SnapScan and Zapper.
Vodacom customers can also buy prepaid data and airtime on the app at a discount, but the app is not only for Vodacom users and Cassim said Vodacom plans to add airtime for rival operators like MTN to the app soon.
"This is our first take on our consumer payments app, it's an open ecosystem. I think more and more we're seeing that successful products and services are those that have open architecture," she said.
"I really believe that gone are the days where things were only available in closed ecosystems. I think the real winners in this space are going to be those that are able to open up their products and services to everyone, irrespective of who they are, and Vodapay is our first attempt at doing that".
For the moment its only available in South Africa but if it is successful it will be expanded to Vodacom's other Africa markets. There is also a plan to launch "an enhanced version" of the app which moves more towards the super-app idea.
Cassim said that the more use cases you can bring into the app the better, but that telcos have to make the offering compelling enough that the customer wants to use it for everything.
Customer retention
So why is a telco like Vodacom pushing so hard to become a financial services giant?
"I think it's no secret that voice and data are under pressure," Cassim said. "We have to start creating more reasons for customers to want to be with us."
"We've got 44 million customers in SA. To be honest, if tomorrow data prices are slashed to almost zero, what sort of hold do we have over these customers? We need to think ahead of the curve and ensure that we have sufficiently diversified our revenue streams to ensure that should anything put pressure on any of our existing revenue streams, there is enough to fill that gap," she explained.
"It's just a natural synergistic play. As a mobile network, we have a strong brand, access to a customer base, access to distribution points and our access to big data on customers is unparalleled. For me those are the four big aspects that as a mobile operator that we can leverage."
She believes that in future the most successful companies are going to be those that can offer the most value-added services to customers, using loyalty type methods like Discovery Health does with its Vitality model.
"I see a world where my mobile network operator knows me so well that they know exactly what I like to do, when I like to do it, how I like it done and I'm able to access that at a price that is way cheaper than if I had to access it independently.
"They help me manage my life, they help me stay healthier. They helped me to do things that I should be doing and deter me from doing things that I shouldn't be doing. They're almost my conscience in a way, but they're also there to take what they know about me and make my life easier on a daily basis," Cassim explained.
"I see very few other industries which can compete in understanding me holistically, because if there's one thing that's with me 24/7 it's my phone. Not even my husband is as close to me as my phone is," she concluded.
— Paula Gilbert, Editor, Connecting Africa