Balloon-powered 4G takes flight in Kenya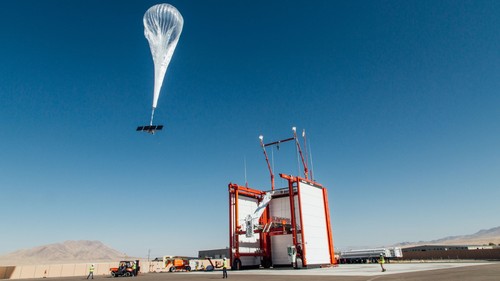 Balloon-powered 4G is now available in Kenya's rural areas through a project between Loon and Telkom Kenya.
It has been two years since the partnership was announced and now Loon's CEO Alastair Westgarth confirmed in a blog post that the Alphabet subsidiary – which came from Google's X moonshot factory – is now providing commercial service in Kenya to subscribers of Telkom Kenya.
"This is a first in many ways: the first non-emergency use of Loon to provide connectivity on a large-scale basis, the first application of balloon-powered Internet in Africa, and the first of what will be many commercial deployments around the world," he said.
In Kenya, the initial service region spans nearly 50,000 square kilometers across the western and central parts of the country, including the areas of Iten, Eldoret, Baringo, Nakuru, Kakamega, Kisumu, Kisii, Bomet, Kericho, and Narok.
"To cover this area, we'll utilize a fleet of around 35 or more separate flight vehicles that are in constant motion in the stratosphere above eastern Africa. As we continue to add balloons to achieve this target fleet size in the coming weeks, service availability will become more consistent," Westgarth explained.
Loon's momentum has been growing lately, with a
breakthrough airspace deal with Uganda
allowing it to finally begin flying balloons in Kenya and a recent
partnership with AT&T
in the US, which also extends to AT&T's partners around the world.
In May, Loon also announced a deal with Vodacom in Mozambique that will see the two begin serving the Cabo Delgado and Niassa provinces of Mozambique. These two regions have proven hard to connect in the past.
In Kenya, early service quality testing has shown very positive results and the Loon and Telkom teams have tested the service for voice and video calls as well as Internet browsing and popular services like YouTube and WhatsApp.
One field test in late June produced a downlink speed of 18.9 Mbit/s and an uplink speed of 4.74 Mbit/s, with a latency of 19 milliseconds.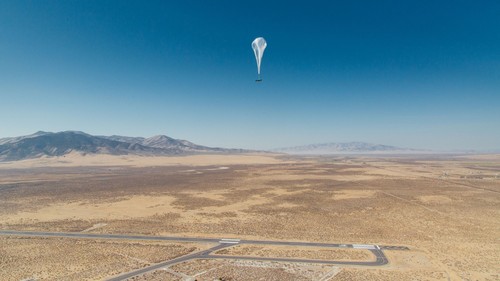 "In the course of the testing that led us to today's service launch, many Kenyans have already been connecting to the Internet through a balloon — although most didn't realize it. Since we began early tests, we've connected over 35,000 unique users, delivering OTT voice and video calling, streaming, web connectivity, and more," Westgarth said.
Loon has taken the essential components of a cell tower and redesigned them to be light and durable enough to be carried by a balloon 20km (12.4 miles) up. The balloons are the size of a tennis court and made from sheets of polyethylene, and powered by an on-board solar panel. They are made to last for more than 100 days before landing back on Earth in a controlled descent.
— Paula Gilbert, Editor, Connecting Africa