Africa is a big growth market for Cloud Credential Council certification programs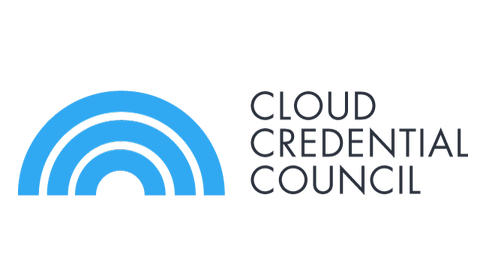 The African market is an important growth market for the
Cloud Credential Council (CCC)
– a global provider of vendor-neutral certification programs in artificial intelligence (AI), big data, blockchain, cloud and the Internet of Things (IoT).
"We are excited about the growth in the adoption of CCC certifications and the continued increase in our partner ecosystem in Africa. This translates into an increase in digital ready professionals and organizations throughout Africa leading to more successful digital adoption and transformation initiatives," Mark O'Loughlin, managing director of the Cloud Credential Council, told Connecting Africa in an interview.
The CCC has partners and customers throughout Africa, with South Africa and Egypt being the two countries where its digital transformation certifications are most successful. The group does not currently have any offices on the continent but supports African users through local training partners and self-learning options.
O'Loughlin said that the type of companies in Africa that are getting involved with the CCC are the same varied mix that it sees all over the world.
"We see organizations from large verticals including IT, telco, pharma, banking, education, insurance etc. down to small and medium-sized organizations (SMEs). This is because the adoption of digital transformation, digital technologies and services applies to all and any type and size of organization," he said.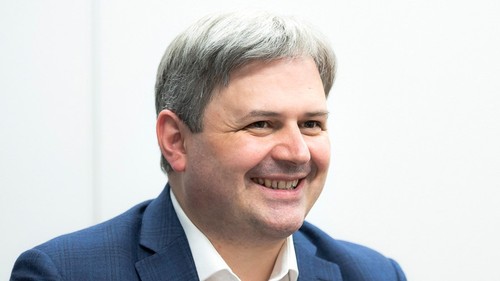 "One reason for the big interest in the CCC certifications is that we help individuals and organizations learn about digital technologies from a vendor-neutral perspective. This is particularly useful to all organizations because in today's world we are using hybrid and multicloud deployments; we blend the use of big data, AI, blockchain and IoT because these technologies do not exist in isolation," he explained.
"The CCC continues to grow the number of training partners we have in South Africa and Egypt. To provide additional levels of flexibility, self-learning options are available to those who are unable to attend classroom or virtual based training, and prefer to self-learn at their own pace."
The impact that the current global health crisis is having on organizations and IT professionals is not lost on the CCC. To help training partners, organizations and individual learners to continue to upskill during the COVID-19 pandemic the CCC has rolled out a COVID-19 Assistance Program which is providing all CCC courses and exams at half price until the end of June.
Focus areas
The CCC said that big data and IoT-related certifications are particularly popular in Africa, while cloud is up and coming. Interest across all CCC certification categories also grew significantly over the past 12 months.
"Cloud continues to be very popular and in-demand. This is no surprise because of the continued uptake in cloud services globally. We expect to see an increase in the uptake and adoption of cloud services from the major public cloud providers throughout Africa, especially as local data-center options now exist for the major players. This helps address local data privacy and security concerns, especially from the public sector," O'Loughlin said.
Cloud is growing on the continent as Amazon Web Services (AWS) officially launched its new AWS Africa Region in Cape Town in April and Microsoft Azure landed its data centers in South Africa in March 2019, with one in Johannesburg and another in Cape Town. (See AWS Cape Town data centers officially live and Microsoft opens data center doors in South Africa.)
O'Loughlin said the big data courses continue to perform well and with the increase in local cloud options for the African continent, he expects these to remain popular. He also sees IoT and blockchain as interesting areas which have high growth-potential for organizations.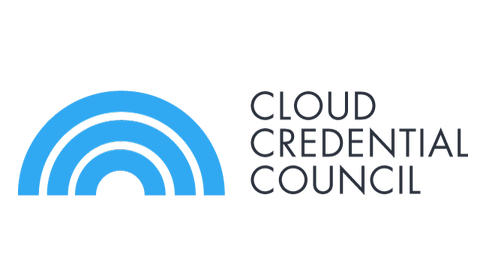 Misunderstanding digital transformation
O'Loughlin said that globally, there has been an increase in all things related to digital transformation but one of the biggest trends he has identified is the continued misunderstanding of what digital transformation is actually about.
"This is very evident as organizations scrambled to get their staff set up for remote working as a consequence of the COVID-19 pandemic. In so many cases, the fact that workers are now using cloud-based remote connectivity tools like Zoom and Teams is cited as an example of digital transformation. Unfortunately, that is not digital transformation. That is an example of digital acquisition. Acquiring a capability built on digital technologies. In this example, you are changing how you communicate, not how you do business," he explained.
He said a simple example of digital transformation is a fitness instructor who has to move his or her entire business and delivery online.
"They deliver their service online, take payment online, use social media to promote their business online. Fundamentally they have changed their business model from that using a physical premises to an online world, which can find new customers globally," he concluded.
— Paula Gilbert, Editor, Connecting Africa