Exclusive: MTN Zambia and Vanu to provide off-grid connectivity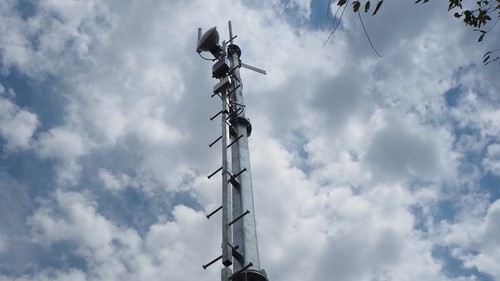 Off-grid equipment and solutions provider, Vanu, and pan-African telecoms operator, MTN, have signed a deal in Zambia that will extend mobile coverage to hundreds of previously unconnected Zambian communities.
Vanu will supply equipment and services to around 300 MTN Zambia mobile network sites throughout the country, at a time when connectivity is even more critical as the world battles the COVID-19 pandemic.
Vanu CEO, Andy Beard, shared details of the deal exclusively with Connecting Africa, saying that Vanu's systems – which employ OpenRAN compliant architectures – will enable MTN Zambia to provide coverage to communities that have not yet experienced the benefits of mobile connectivity.
"Zambia has a vibrant and expanding digital economy that will require the participation of all of its citizens if it is to grow optimally," he said.
Currently, Vanu has deployed off-grid solutions in Cameroon, the Democratic Republic of Congo, Ghana, Guinea, Rwanda, Madagascar, Liberia, Zambia, Nigeria and Mauritania. The group also has multiple deployments under way in South Africa, Sudan, Benin and Kenya.
"Vanu has a history in Africa that dates back more than 15 years and while we are deployed on six continents (excluding Antarctica), the majority of those deployments have happened in Africa.
"This reflects not just the ongoing need for effective, affordable connectivity throughout the region, but is also an acknowledgement that Africa's population is growing at a rate significantly higher than the rest of the world. Not only are millions of people throughout Africa currently uncovered, but it's likely that millions more will require access to better and more cost-effective coverage in the near future," Beard added.
In November 2019, Vanu was one of three vendors chosen to supply OpenRAN technology to the MTN Group for 5,000 mobile network sites across its 21 operations in Africa and the Middle East. (See AfricaCom: MTN commits to rural coverage using open RAN tech.)
"In the last several weeks, Vanu and its deployment partners have moved closer to a complete basestation deployment in South Africa and we will undoubtedly be the first vendor to go live with a working system under the November agreement. Our ability to efficiently duplicate this entire deployment process across hundreds of planned sites, using trained, local technicians, will be a key contributor towards MTN Group's ultimate goal of ensuring everyone can realize the benefits of a modern connected life," Beard told Connecting Africa.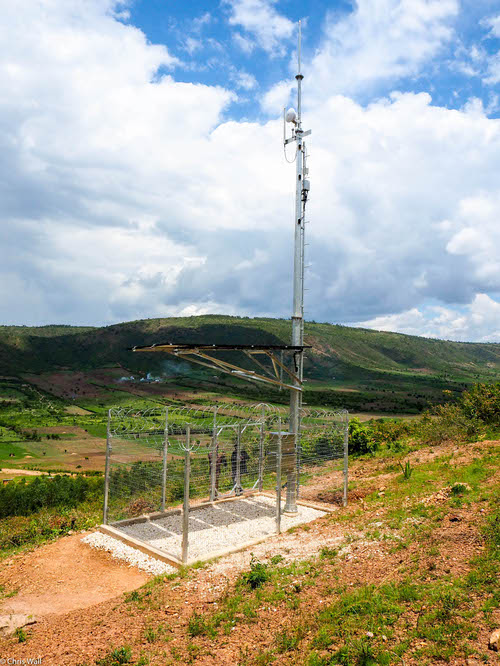 Off-grid opportunity
Vanu's aim is to enable mobile network operators to provide coverage in areas that cannot be covered profitably with existing technology.
"Across Africa and around the globe, there are rural areas in developing markets that are unable to take advantage of the economic, social and educational benefits that come with cellular connectivity. There are billions of potential connections to be made in these off-grid markets and Vanu is providing a clear path for mobile carriers to create and profit from them," Beard explained.
Vanu's equipment, tools and services are built to minimize costs for power, backhaul and maintenance. Vanu also has a unique mapping tool, VanuMaps, which provides high-resolution coverage and population data to more accurately identify the return on investment afforded by serving previously uncovered villages.
"Building cellular infrastructure in off-grid regions presents completely different challenges from building networks in urban areas, and this is especially true in Africa," Beard explained.
He pointed out that the most critical challenges for markets like Africa include: unreliable or non-existent power grids; a lack of wired telecom infrastructure to run the network backbone; large distances to cover over poor roads which makes site maintenance time consuming and expensive; and there is often little local specialized labor available to support the site maintenance.
"All of these obstacles need to be overcome in order for mobile network operators to profitably and sustainably offer services," he said.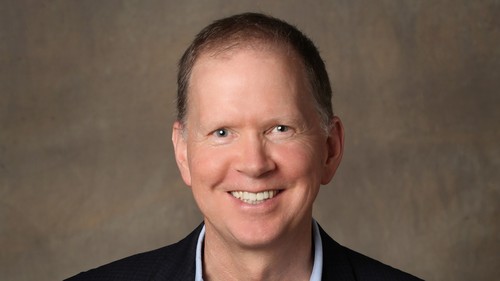 COVID-19 lifeline
Beard believes that education around COVID-19, along with access to health professionals and critical information, is going to be fundamental to ending the current crisis.
"Connectivity has never been more necessary for communities to participate in what is an unprecedented global response. And yet a staggering 1.2 billion people are living through this pandemic with no access to connectivity. Unsurprisingly, these people are most at risk to COVID-19 due to poverty, minimal access to medical care and low food security. For them, lack of connectivity may be a death sentence," he said.
"To be clear, we don't consider connectivity to be a panacea that is going to solve this crisis in Africa or anywhere else. But for those who reside in off-grid communities, where lack of power, infrastructure, and access make coverage a costly challenge for MNOs, connectivity is quite literally a lifeline," he added.
When asked about future plans, Beard said Vanu's goal is simple: "We want to work with more mobile network operators in more countries to provide more coverage to the greatest number of people."
Vanu is headquartered in Lexington, Massachusetts, in the US, but it also has offices in Rwanda and India.
— Paula Gilbert, Editor, Connecting Africa