African operations boost Vodacom revenue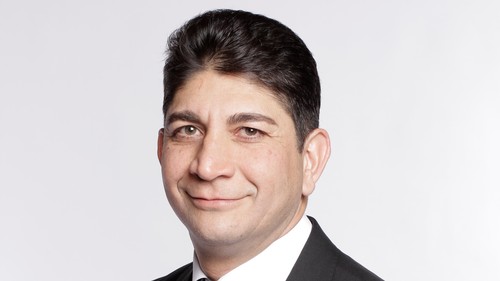 Vodacom's operations outside of South Africa performed well, and the domestic market had a better second half, pushing up group revenue by 4.8% to R90.7 billion (US$4.9 billion).
This is according to the group's results for the year ended March 31, 2020, published on Monday, which show that group service revenue rose 5% and annual earnings grew 8.9% for the year. Headline earnings per share (HEPS), which is a key profit measure in South Africa, grew to 945 cents per share ($0.51) from 868 cents per share ($0.47) a year ago.
Over the 12 months, Vodacom added an overall 5.9 million customers across the group and now has 116 million customers, including Safaricom. Total financial services customers grew 12.8%, to 53.2 million, adding 6 million customers in the year.
"In South Africa, sharp data price reductions, specifically out-of-bundle data rates, announced in the first quarter led to a steady increase in data traffic as the year progressed with 1.9 million more data customers connecting to the Vodacom network, a 9.7% increase to 21.9 million," said Vodacom Group CEO Shameel Joosub.
"While it is still early days, the trend of increased data usage has continued into the current financial year following reductions in 30-day data bundle tariffs of up to 40% from 1 April 2020 and the launch of our ConnectU platform, which provides easy access to numerous zero-rated essential service websites.
"These initiatives will provide savings of R2.7 billion ($150 million) to customers at a time when economies around the world are suffering from the COVID-19 pandemic," he said.
Vodacom declared a final dividend of 405 cents per share ($0.22) but said it would not issue any medium-term targets due to uncertainty caused by the COVID-19 pandemic.
"Things are fairly uncertain at the moment, across the world, and we have decided to pause our guidance until we've got more clarity and trends are becoming clearer, particularly around the economic outlook in South Africa," Vodacom Group CFO Till Streichert told journalists on a media call on Monday morning.
"As soon as we've got enough clarity, and we can see where things are going, we will resume our three-year guidance," he said.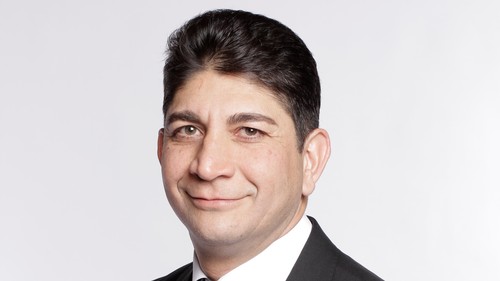 International operations
Vodacom recorded what Joosub called a "stellar year" in its international portfolio, which consists of its businesses in Mozambique, Tanzania, Lesotho and the Democratic Republic of the Congo (DRC).
The international operations added 4 million new customers in the year while an increased demand for data and M-Pesa services contributed to a 12.5% increase in service revenue across the International operations, to R21.8 billion ($1.2 billion).
The international operations' operating profit increased 36.7% to R4.6 billion ($250 million) mainly driven by improved operational performance in DRC and Mozambique. DRC is the biggest contributor to service revenue of the four opcos outside of SA (excluding Kenya's Safaricom, which is part-owned by Vodacom).
Safaricom's strong results, published two week ago, delivered a 30.4% boost in profits for Vodacom, with growth bolstered by currency factors and the inclusion of the new M-Pesa joint venture. (See M-Pesa still a cash cow for Safaricom, but COVID-19 impact looms and Vodacom and Safaricom officially acquire the M-Pesa brand.)
Having expanded the M-Pesa ecosystem, customers in the international markets, including Safaricom, now process more than $14.7 billion a month in transactions through the platform.
South Africa
In South Africa service revenue grew 2.3%, to R52.7 billion ($2.9 billion), with data usage elasticity supporting recovery to growth in the second half of the financial year.
SA data traffic was up 66% for the year, with continued acceleration during the fourth quarter. Vodacom ended the year with data customers up 9.7% to 21.9 million and smartphone users up 11.8%, of which 73.3% are 4G customers. The number of 4G devices on the SA network also increased 34.5% to 12.9 million, while the average usage per smart device increased 56% to 1.5GB.
The COVID-19 pandemic, and the resulting lockdown in SA, pushed up data usage in the country significantly in April. On average the group saw a 20% increase in data volumes during the lockdown and year-on-year data volumes shot up 110% in April. The international operations also saw data volumes up 10-15% in April because of COVID-19, but roaming was down 80% between March and April 2020 due to a huge slowdown in international travel.
Financial services were also a bright spot for the SA business, with revenue growth of 21.5% for the year to R2 billion ($109 million), on the back of the popular Airtime Advance product, insurance and VodaPay services. Now 13.6 million South Africans are using a Vodacom financial services product.
The digital services business also grew, contributing R1.5 billion ($81.6 million) in revenues on the back of increasing purchases of Vodacom's video-on-demand offering and the company's music, sports, gaming and other video services.
— Paula Gilbert, Editor, Connecting Africa