MTN prepared for coronavirus supply chain woes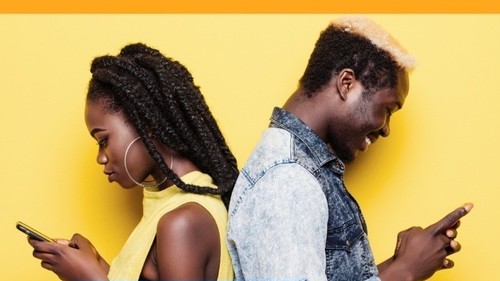 MTN is not expecting any major network issues due to possible supply chain disruptions caused by the spreading coronavirus.
MTN Group's president and CEO, Rob Shuter, said that the pan-African telco was well equipped to ride out any equipment shortfalls it might face.
"There have been some issues around the Chinese vendors over the last few years, you might remember the denial order on ZTE, and then the executive order on Huawei. [At that time] we put a lot of processes in place to make sure that we had access to keep inventory for network equipment and spares," he told journalists at a press briefing following the group's full-year results presentation in Johannesburg. (See Nigeria, Ghana shine for MTN but SA struggles.)
"Those processes are now standing us in very good stead also for coronavirus, although they were put in place for a different reason. So, we believe that we will be able to keep the networks running because we can access spares, we can access what we need."
There are over 126,000 cases of coronavirus globally and over 4,600 people have died, according to a Reuters tally at 0200 GMT on Thursday. On Wednesday the World Health Organization called the outbreak a pandemic for the first time.
The epicenter of the pandemic remains mainland China where there have been over 80,000 cases and where more than 3,000 people have died.
Many factories producing networking equipment, as well as smartphones and semiconductor components, are located in China and in South Korea, which also has over 7,800 coronavirus cases. A number of factories have had to shut or reduce production because of the outbreak, while global exports have also been affected.
Shuter admitted the pandemic could have a moderate impact on the telco because of the group's reliance on predominantly imported equipment. Shuter said it was possible that some of MTN's additional rollout could be delayed if equipment was stuck overseas for extended periods of time.
"Right now, our key vendors are still telling us that our equipment is secured. But if it is delayed, it would push out some of our plans, but from a customer perspective I don't think we will see much disruption," he said.
"In our capex we also have a balance between hardware and software. The advantage of investing in software is that it doesn't come on a ship, so perhaps we would redirect some of the investment into the IT space also, if that were to arise," said Shuter, who is stepping down as MTN CEO in March 2021. (See Rob Shuter to step down as MTN CEO in 2021.)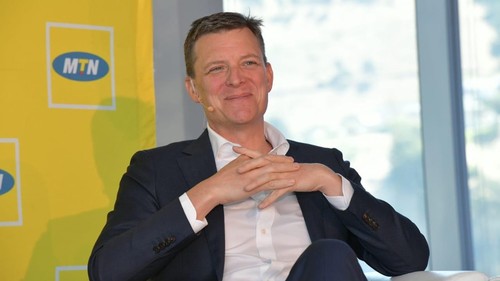 Device delays
He said a bigger issue for MTN was the importing of smartphones and SIM cards.
"I think that is something to keep a close eye on. Most of our markets are very big Android markets, so a lot of these handsets are coming from China. Perhaps, customers will have to hold onto their handsets a bit longer. We really need to make sure that we've always got SIM cards in all our markets, for new customer acquisition, so that's really the shorter-term focus."
He said that in the short term coronavirus could have some commercial impact for the telco, "simply because people will travel less which will affect things like roaming revenues. But of course, also more people will be telecommuting and working from home which will have a compensating effect on mobile data usage."
He said in the longer term, the worry is more around the effect on global commodities and currencies which are "so volatile and unpredictable right now".
"I think what's positive for MTN is that we have no need to access the equity markets right now and we've got long-term funding with well-defined maturities. We believe that as the MTN group we are well placed to, in a resilient way, ride our way through this volatility going forward," Shuter explained.
Shuter does not believe that coronavirus will have any lasting impact on MTN's 5G plans.
"We are looking at commercial scaling up of 5G probably from 2021 onwards. So, the focus for now has been getting the networks 5G-ready, and that's all about modernization and getting radio and penta-band antennas, access transmission etc. So, no I don't think that coronavirus would slow us down," he said.
— Paula Gilbert, Editor, Connecting Africa