Vodacom reports strong end to 2019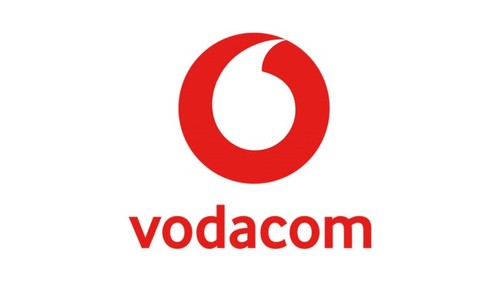 Vodacom reported strong financials for the final three months of 2019, with revenue up 6.6% year-on-year to R23.6 billion (US$1.6 billion) for the quarter.
Vodacom added 484,000 customers in South Africa, supported by a successful summer campaign, while the international operations added 1.7 million customers during the three months.
"Our sustained investment programme, aimed at delivering a better experience for customers in each of the countries where we operate, continues to yield results. This is reflected in the additional 2 million customers that we connected during the quarter," said Joosub in a statement.
He said Vodacom now has more than 117 million customers across the Group, if you include its shareholding in Safaricom in Kenya.
In South Africa service revenue grew 4.6% year-on-year to R13.6 billion (US$920 million), supported by increased data uptake. International operations also delivered service revenue growth of 9%, with strong growth in data and M-Pesa revenues.
"Notable contributions from our Financial Services and Enterprise businesses saw service revenue in South Africa rise by 4.6% despite a subdued economy," Joosub said.
"As expected, growth trends improved across a number of metrics in South Africa following the significant impacts over the past year from our ongoing pricing transformation strategy. These included substantial cuts in out-of-bundle tariffs and lower bundle prices, resulting in a circa 50% decline in effective data prices since March 2016," he added.
Joosub was particularly pleased with the consistency in the performance of the international portfolio, and said the operations outside South Africa, including Safaricom, now contribute over 40% to group service revenue.
Tanzania troubles
"In January we had to disconnect 1.7 million customers in Tanzania, as a result of customer registration requirements, primarily due to the lack of government approved identification documents. This will have an impact on our growth in Tanzania, however we expect to reconnect many of these customers over the short to medium term once biometrically registered," he explained.
On January 20 Vodacom confirmed that 157,000 of its customers in Tanzania had been barred from accessing services after failing to register their SIM cards biometrically. (See Tanzania Cracks Down on Unregistered SIMs.)
Now it says that between January 20 and 31 the number rose to 1.7 million SIM cards. It says that at the end of January an additional 5 million SIM cards remain unregistered and it is awaiting instruction from the Tanzania Communications Regulatory Authority on how to proceed with this group of customers.
— Paula Gilbert, Editor, Connecting Africa