MTN promises $1.6B Nigeria investment, legal woes over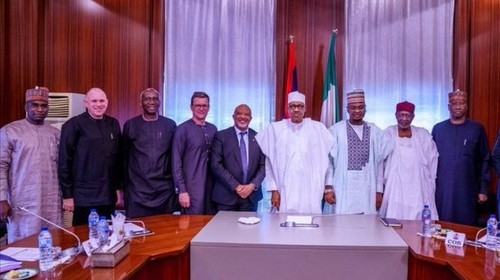 Pan-African mobile operator MTN has promised to invest $1.6 billion in Nigeria over the next three years, to strengthen and expand its network and operations in the country.
The news came shortly before MTN also confirmed it had resolved its legal action against the attorney general of the West African country.
"We are steadfast about our investments in Nigeria, particularly over the next three years as we aim to strengthen and expand our network and systems. We are fully aligned with the strategic agenda of the Nigerian government and are committed to strengthening the digital economy of the country," said MTN Group Chairman Mcebisi Jonas in a prepared statement.
Jonas, along with MTN Group CEO Rob Shuter and MTN Nigeria CEO Ferdi Moolman, this week met with Nigerian President Muhammadu Buhari and other key Nigerian government officials, before announcing the capital investment commitment.
Nigeria is a very important market to MTN and is its biggest, in terms of user numbers, out of its 21 markets in the Middle East and Africa. The operator had about 61.5 million mobile users in Nigeria halfway through 2019, which gives it about 36% market share in the country.
MTN investment in Nigeria is nothing new for the telco giant: it spent almost R9 billion ($614 million) in capex in Nigeria in 2017 and another R6.9 billion ($470 million) in 2018, while its guidance for 2019 was about R7.8 billion ($530 million).
The country is also a good money maker for MTN and in 2018 and 2019 brought in the second-biggest revenue amount for the group, after South Africa.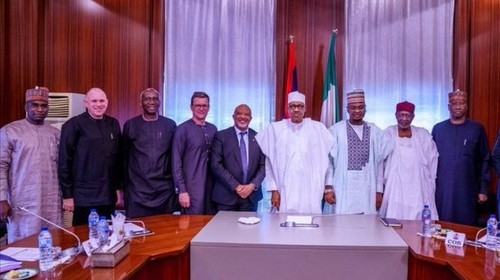 Tax battle over
MTN has had a number of legal troubles in Nigeria during the past few years, but on Thursday it said it had resolved a long drawn out tax-related court case in the country.
MTN said in a separate statement that MTN Nigeria had appeared before a Federal High Court in Lagos to formally discontinue its legal action against the attorney general and minister of justice. This came after MTN earlier this month announced the attorney general has withdrawn a $2 billion tax demand after a lengthy court battle. (See Nigeria's Attorney General Gives Up on $2B MTN Tax Battle .)
MTN applied on Thursday to have the legal action struck out and the request was granted by the court.
The Nigerian attorney general first handed MTN the tax bill in September 2018 for taxes allegedly owed in relation to the import of foreign equipment and payments to foreign suppliers since 2008.
From the start MTN opposed the demand and took the matter to court in Nigeria, and the case was postponed a number of times. (See MTN at Loggerheads With Nigerian Authorities – Again.)
— Paula Gilbert, Editor, Connecting Africa