AfricaCom: MTN Wants Ayoba to Be a 'Super-App'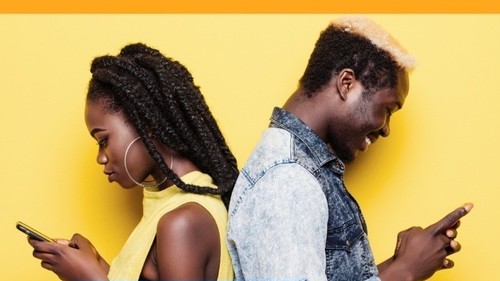 MTN's vision for its Ayoba messaging platform is for it to one day be a "super-app." So says MTN Group President and CEO Rob Shuter, who was speaking to a small group of journalists on the sidelines of the AfricaCom 2019 tech conference in Cape Town.
Ayoba was launched earlier this year and by Tuesday morning it had reached 1.2 million monthly active users, Shuter said.
Ayoba is a communications application localized for African and Middle East consumers and runs as an independent over-the-top (OTT) app. It already supports 33 local languages spoken across the MTN markets, many of which are not part of the Android operating system. The languages including isiZulu, isiXhosa, Pidgin, Yoruba, Swahili, Hausa, French and English.
"The real vision for Ayoba is to be an African super-app. That is an app in which you do everything. Where you've got messaging, you've got business-to-consumer (B2C) integration and you've got payment integration, which basically gives you a messaging-centric super-app," Shuter explained.
Ayoba is currently active in eight markets: Cameroon, Cote d'Ivoire, Congo Brazzaville, Nigeria, Ghana, Guinea Bissau, Afghanistan and South Africa.
MTN's Digital CEO, David Gilarranz, told Connecting Africa that the four with the biggest user numbers are Cameroon, Cote d'Ivoire, South Africa and Nigeria. He said that before the end of the year, Ayoba will also go live in Guinea Conakry, Liberia, Benin and Rwanda.
In March 2019 Shuter told the market that MTN had developed an instant messaging platform which it hoped would become the "African WeChat." Ayoba launched a few months later and the goal has become making Ayoba the app that users spend most of their time on.
"So quite a few operators around the world try and put more and more things into the self-service app and try and make that a destination app. That's not really our major strategic push. We believe that the messaging apps are where the center of gravity is and so we wanted to build a messaging-centric super-app," Shuter said.
MTN has around 31.7 million Mobile Money subscribers across its portfolio and integrating mobile money into Ayoba is a key goal.
"I think we're trying to play to our strengths. Our strengths are that we've got mobile networks in 17 African markets and that means data customers. So, we can utilize on the ground presence for commercial activities, bundling in new propositions et cetera, and, over time, we want to integrate all the payment mechanisms into the app including in the first instance, our own Money Money," added Shuter.
Shuter said that MTN is very pro-interoperability when it comes to offering financial services and would not limit the app to only its own mobile money product, but would also partner to include and connect with other mobile wallets, in the various markets.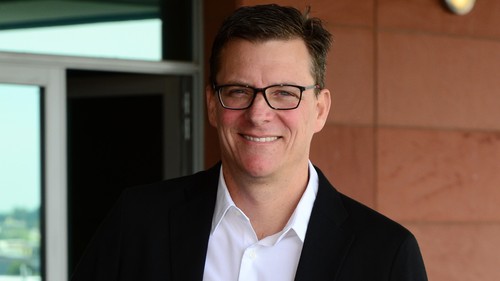 Taking on the OTT giants
Shuter said that the first apps that most customers download when they get a smartphone or smart-feature phone are OTT social media and messaging apps like WhatsApp and Facebook, and MTN is looking to create a truly OTT app that is as popular as these.
You don't have to be an MTN customer to use the messaging app. In fact, Gilarranz said that already between 40% and 50% of Ayoba's users are not MTN customers.
"Africa is our frontyard, it's our backyard, it's home for us. That is not the case for the international OTTs. So, competition is not a bad thing. Competition keeps you sharp. Competition will also stimulate the category. But the early indications are that this laser focus on local customization -- that is exactly matched to what people need in these markets -- is working," Shuter added.
Gilarranz said that the Ayoba team is also working on building an open digital platform that will enable third-party innovation.
"This will ensure that we offer a rich diversified experience on the platform, enabling us to deliver more value to our users, empower local developers and create local experiences that are optimized for local communities," he added.
"One of the things we're doing now you'll be able to create micro-applications that run inside Ayoba. The first one that we're going to release is our own MusicTime platform, running within Ayoba as a micro application. As we develop these new functionalities we develop open APIs so that in the near future third parties will be able to also create micro applications and solutions and take advantage of our platform," Gilarranz explained.
Another interesting feature that Ayoba has, which is particularly relevant for Africa, is its ability for SMS integration within the app.
"This means that an Ayoba customer can talk seamlessly to somebody who is not on Ayoba, because the system will take that Ayoba message and convert it into an SMS and deliver it as an SMS," Shuter explained.
"So when you've got markets where only 20% are connected to the Internet and 80% aren't, you can create an Ayoba messaging ecosystem, irrespective of who's connected or not. This is not the same for the other OTTs, because they're not doing SMS integration. If you're on Facebook Messenger and you want to talk to somebody, you both need to be on a smartphone, you both need an active data bundle, and you both need to be on Messenger. And that's not the right model, in our humble opinion, for Africa."
Ayoba also has business-to-business (B2B) and business-to-consumer (B2C) functionality through its "Channels" section. Businesses can set themselves up in the app and then customers can subscribe to their channel and receive a feed in the chat menu.
"If you want to move from an instant messaging service to a super-app, you have to find a way to bring the businesses and the consumers onto the same app. And that's how it's basically architected -- that they come on into the channel infrastructure. And then you start to get activity between the businesses and the consumers, which is why over time you need to also implement payments so that trade can happen on the platform," Shuter said.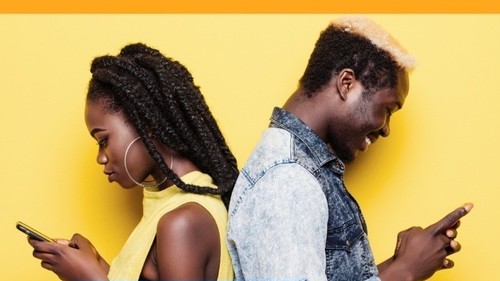 — Paula Gilbert, Editor, Connecting Africa