Telkom Is Gaining Mobile Subs but Suffering ARPU Erosion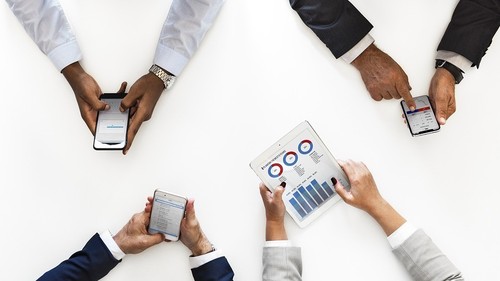 South African mobile operator Telkom may be gaining mobile customers by the truckload, but it is generating less revenue from each of them than it was a year ago.
Stats from the group's interim results for the six months ended September 30, 2019 show that average revenue per user (ARPU) has dropped 21.1% year on year, while its mobile subscriber base has grown by 75.7%.
At the end of September 2018, Telkom's mobile customer ARPU was R104.28 (US$7.08), but this dropped to R82.31 ($5.59) at the end of September 2019. Prepaid customers saw the bigger drop of 13.3%, with ARPU falling from R70.68 ($4.80) to R61.29 ($4.16) year-on-year. Telkom also saw a 7% decline in postpaid ARPU from R191.47 ($13.00) to R178.04 ($12.09).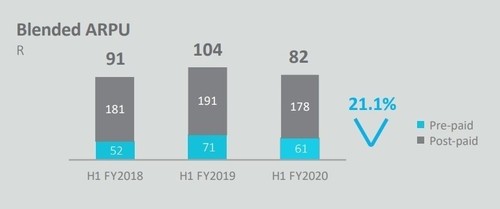 In terms of customers, the group has seen phenomenal growth during the past few years. Telkom had just 2.26 million subscribers at the end of September 2015 and now has 11.5 million, a 409% jump in just four years.
The vast majority of Telkom's customers are prepaid, about 9.4 million of them, while it has around 2.1 million post-paid customers. The prepaid group has seen a massive 92.7% jump in the past year, from 4.9 million at the end of September 2018 to 9.4 million a year later. Prepaid customers grew 26.1% over the same period.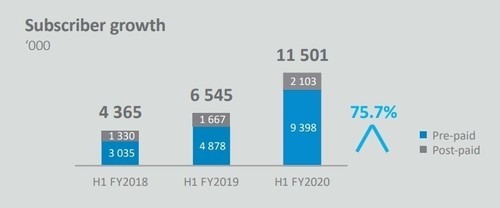 Despite declining ARPU, the operator managed to grow mobile service revenue by almost 57% year-on-year to R5.6 billion ($377 million). A year previously mobile service revenue was R3.6 billion ($240 million) while two years ago it was just R2.3 billion ($160 million).
Out of the R5.6 billion ($377 million) mobile service revenue for the six months R3.9 billion ($260 million) came from data and R1.7 billion ($120 million) from voice.
Overall, Telkom's fiscal first-half operating revenues were up by 4.7% to almost R21.5 billion ($1.45 billion) but headline earnings per share (HEPS) dipped by 36%. (See Is Telkom About to Snap Up Cell C?.)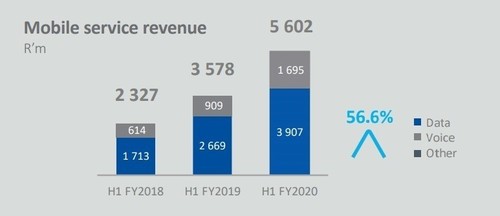 Meanwhile, Telkom has its sights set on gaining more mobile customers through a possible acquisition of fellow operator Cell C. Telkom confirmed it was in discussions to potentially acquire Cell C but said those talks were still at a preliminary stage. (See
Telkom Confirms Cell C Courtship
.)
The tie-up would see Telkom and Cell C having a combined 27.5 million mobile customers, compared to Vodacom's almost 44 million subscribers in SA and MTN's nearly 29 million customers in the country.
— Paula Gilbert, Editor, Connecting Africa