MTN Group Adds 7.7M Customers in H1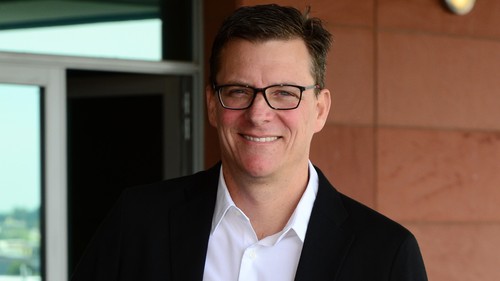 Despite tough trading conditions across most of its operations, MTN reported strong half-year financial results, adding 7.7 million group subscribers and growing service revenues by almost 10%.
On constant currency terms, service revenues were up 9.7%, to R67.9 billion ($4.5 billion), for the six months ended June 30, 2019. MTN said this was led by growth of 12.2% at MTN Nigeria, 18.7% at MTN Ghana and 3.3% at MTN South Africa -- all on constant currency terms.
Earnings before interest, taxation, depreciation and amortization (EBITDA), which is viewed as a measure of operational profitability, expanded by 10.2%, to R31.2 billion ($2.06 billion), and the EBITDA margin improved to 35.2%. The group also raised its interim dividend by 11.4%, to R1.95 per share ($0.13 per share).
MTN Group president and CEO Rob Shuter called the interim results "solid" with "good commercial momentum and encouraging strategic progress."
"We saw growth of 12% in adjusted headline earnings per share, which is the first time that we have delivered growth in this measure in recent years," he said.
Overall group subscribers increased to 240 million despite a drop of almost 2 million in South Africa. Shuter said during the results announcement in Johannesburg on Thursday that the group wants to grow total subscribers to 300 million in the medium term.
The number of active data users in the group grew by 3.5 million, to 82 million, and MTN's 30-day active Mobile Money users grew by 2.4 million, to 30 million.
"During the period we had some landmark events. We successfully completed the listing of MTN Nigeria on the Nigerian Stock Exchange and our e-commerce joint venture Jumia listed on the New York Stock Exchange. Within three months of announcing our asset realization program, which is targeting at least R15 billion over the next few years, we delivered R2.1 billion in proceeds," Shuter added.
MTN's advanced instant messaging platform, Ayoba, went live in three of its West African markets, Cameroon, Ivory Coast and Congo Brazzaville, and already has more than 300,000 active monthly users. The group also plans to roll out Ayoba in Nigeria, South Africa, Uganda and Liberia in the second half of the year.
"We will also integrate payments into the Ayoba service as part of our broadening of the fintech business, as well as integrate Ayoba into MTN segmented offers. After launching our time-based music streaming service MusicTime in South Africa in December 2018, we plan to launch this next in Nigeria and Ghana," MTN said.
Last week MTN Nigeria announced its subsidiary Yello Digital Financial Services had been granted a full "super-agent license" by the Central Bank of Nigeria, which the company said will allow it to expand its financial services business in the West African nation. (See MTN Broadens Its Financial Services Reach in Nigeria .)
"We are very pleased with the formal approval of our super-agent license in Nigeria, which clears the way for the launch of phase one of our Nigeria fintech business while we await a banking license," Shuter added.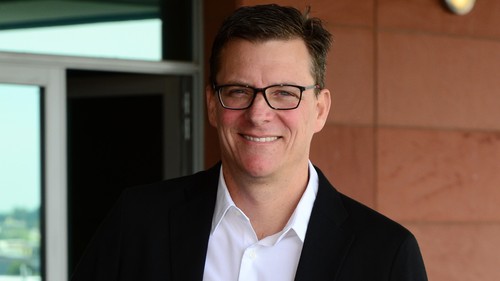 Tough times in South Africa
Despite the group growing customers, the South African operation lost 1.9 million subscribers over the six months due to "a combination of changes in the acquisition strategy in consumer postpaid as well as the discontinuation of the 1GB acquisition promotion in prepaid in order to drive distribution efficiencies." The SA operation now has a subscriber base of 29.2 million.
Service revenues in MTN's home market increased by just over 3% for the six-month period and it said the performance was impacted by changes to out-of-bundle (OOB) tariffs and a reassessment of revenue recognition criteria and adjustments required due to delayed payments under the network roaming agreement with Cell C.
The group disclosed that it had not recognized revenues of R393 million ($25.9 million) for roaming services provided to Cell C for the six months due to missed payments by Cell C. It has been common knowledge for some time that Cell C is having operational and cashflow issues and MTN's results seem to confirm this. (See Cell C Opens Up About Financial Challenges.)
"The accounting standards are pretty clear, in IFRS 15 under contracts for revenue, that when you believe that there is a possibility that when you invoice you might not be paid you do need to apply the standard. So, at a time in the first half we got to that place and we had to make the accounting judgement. However, we did have some payments post the period. What we have heard and what Cell C has notified us is that they have secured funding that allows them to improve their liquidity situation," MTN Group CFO Ralph Mupita told a press briefing after the results announcement.
In November 2018, the two operators concluded the implementation of a national roaming agreement which saw MTN providing 3G and 4G/LTE services to Cell C in areas where Cell C did not have coverage. Despite the payment issues, on Wednesday Cell C announced it had finalized a term sheet to extend its roaming agreement with MTN.
Over the half year, the South African operation saw data revenues increase 5.6%, fintech revenue up 21.6% and digital revenues fall 34.5%.
A mixed bag across MEA
MTN operates in 21 countries in Africa and the Middle East and its biggest market is Nigeria, which delivered a good performance over the six months. Voice revenue in Nigeria increased 11.4% over the period and data revenue shot up by 31.8%. These drove service revenue growth of 12.2% in constant currency terms, while EBITDA grew 16.1%, to R8.6 billion ($570 million).
Data revenue growth was driven by an increased number of smartphones on the Nigerian network -- with 2.5 million smartphones added in the six months -- as well as greater data usage and growth in the number of active data users in Nigeria, up 11%, to 20.7 million.
The Southern and East Africa and Ghana (SEAGHA) region was pushed forward by a good performance in Ghana, which lifted its service revenues by 18.7%. MTN Ghana and MTN Uganda continued to drive fintech revenue growth, with an increasing contribution from MTN Mobile Money, lending, pension and insurance services. (See MTN Ghana Sees Huge Earnings Jump.)
For the West and Central Africa (WECA) region -- which excludes Nigeria -- it was a tough six months, with service revenues inching up just 0.5%. The biggest laggard was Ivory Coast, where service revenues declined 10% in the period. And while Cameroon reversed previous service revenue declines, it reported flat growth for the six months.
MTN Irancell saw service revenue grow almost 18% despite "challenges the business faced following the re-introduction of US sanctions, the depreciation of the currency and high inflation rates." The rest of the Middle East and North Africa (MENA) region saw service revenues grow almost 20%, with Syria and Sudan delivering service revenue growth of 14% and 49.4% respectively.
"In the second half, in South Africa we will focus on the continued turnaround of the enterprise business, the recovery of prepaid and the launch of Mobile Money. In Nigeria, we will focus on the further rollout of 4G coverage, the launch of Ayoba and Music Time as well as accelerating our fintech ambitions by fully leveraging our extensive distribution network to offer a range of transfer and payment services to our GSM customer base," Shuter said.
The continued turnaround of its operations in the WECA region and the resolution of some lingering regulatory issues are also planned focus areas for the telco.
— Paula Gilbert, Editor, Connecting Africa