MTN winning 4G race in SA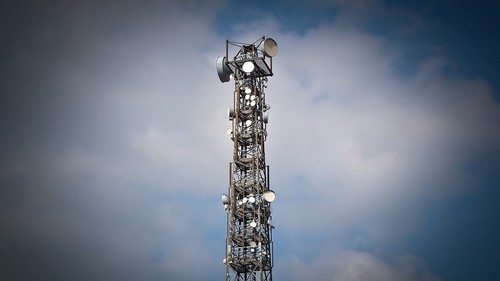 MTN remains the leader in terms of 4G availability in South Africa. This is according to the latest
South Africa Mobile Network Experience Report
from Opensignal.
Vodacom, however, came in first in terms of upload speed and latency experience and MTN and Vodacom tied for download speed and video experience -- just as they did six months ago –- while Cell C and Telkom did not win any categories.
The results were that Opensignal gave MTN an 4G availability score of 83.6%, but the other three operators are all now within 2 percentage points of the 80% milestone. Telkom's users saw the biggest increase of more than eight points since the previous report in February 2019. This leap put Telkom into a three-way draw for second place with Cell C and Vodacom, who both saw their scores increase by at least three percentage points. Meanwhile, at the urban level, MTN has passed the 90% mark in Durban and Ekurhuleni.
Opensignal's recent global analysis showed that although South Africa had the fastest mobile download speeds of ten African countries surveyed, it was beaten on 4G availability by Senegal and Morocco. (See South Africa leads the continent in mobile download speeds .)
Download speeds rise
Looking at download speeds, the report found that there is pretty clear evidence of two tiers of mobile network experience in South Africa. MTN and Vodacom remain tied for best download experience, with scores within a couple of megabits of the 20Mbit/s mark. Meanwhile, Cell C and Telkom remain in a distinct second tier, with scores at least 7 Mbit/s behind the leaders -- although Opensignal says those scores are improving.
All four operators improved their download speed experience scores by at least 1 Mbit/s, and MTN and Vodacom have now passed the 20Mbit/s mark in three local cities each. In percentage terms, Cell C and Telkom both saw double-digit growth in their scores: 16% and 11% respectively. However, in the 12 months since the September 2018 report, MTN's score has jumped more than 21%, forcing a draw for the top spot and keeping the pressure on former front-runner Vodacom.
Upload speeds lag
However, the report found stagnation when it came to growth in the upload speed experience score, with only winner Vodacom seeing an incremental increase, of just over 6%.
The picture in upload gets worse when the report isolated the operator's 4G networks. None of South Africa's national operators managed to improve their 4G upload speed scores -- in fact MTN and Telkom saw declines of around 10% in the measurements.
"This is a relatively common phenomenon we have observed in maturing markets, as operators tend to focus their network and spectrum assets on improving download speeds, sometimes at the expense of upload. But upload experience is becoming increasingly important as mobile user habits shift from passive internet consumption to user-generated content," the report said.
Video experience improves
MTN and Vodacom remain tied for the video experience award, and both have increased their scores in the past six months, putting them on the cusp of very good (65-75) ratings. This means users on their networks enjoyed fast loading video times and almost non-existent stalling, even at higher resolutions.
By comparison, Cell C's score earned it a good rating (55-65), while Telkom remains in fair (40-55) territory -- meaning users watching video on Telkom's network in particular will likely struggle with longer load times and frequent stuttering, even at lower resolutions.
Latency gap shrinks
Some of the biggest improvements that the report found were in terms of latency experience. Vodacom came out tops, improving its score by 5.7% over the past six months, while all the other three operators saw double-digit percentage growth in this metric. MTN came in second, putting pressure on the leader with an improvement of 15.2%. Users on Telkom's network saw their average latency experience score improve by 16.3% in the past six months, while Cell C's score was 14.7% better.
Opensignal says the gap in latency experience scores between South Africa's four national operators has shrunk to less than 13 milliseconds, down from nearly 19 milliseconds in the last report.
— Paula Gilbert, Editor, Connecting Africa