MTN Ghana Sees Huge Earnings Jump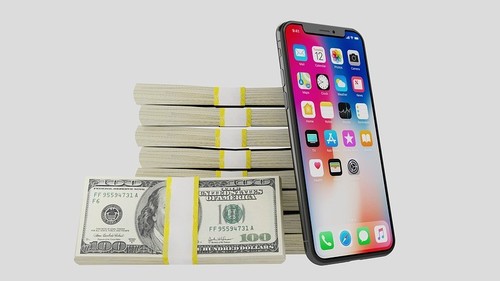 MTN's Ghanaian operation is shooting the lights out, reporting a 50% boost in earnings for the six months to June 30, 2019, aided by a big jump in Mobile Money revenues and more mobile subscribers.
This according to an update published by the MTN Group, which shows that MTN Ghana's earnings before interest, tax, depreciation and amortization (EBITDA) grew by 50.3% to 1.2 billion Ghanaian Cedi (US$224 million) with an EBITDA margin expansion of 10.4 percentage points to 49.5%.
MTN Ghana, which is MTN's fourth biggest operating unit, added more active subscribers (those that generated revenues during the reporting period), reporting an increase of 6.1% during the first half of the year to 18.9 million customers. Overall, the MTN Ghana subscriber base, as defined by the country's regulator, increased by 6.2% to 21.3 million.
MTN is the leading mobile operator in Ghana, with considerably more subscribers than rivals AirtelTigo, Vodafone Ghana and Nigeria's Glo Mobile. According to statistics gathered by market research company Ovum, MTN has about 50% market share in Ghana while AirtelTigo and Vodafone each have around 24% market share and Glo Mobile under 2%.
MTN Mobile Money revenue increased by 53.3% compared with the prior period, and was mainly attributable to a higher number of person-to-person (P2P) transactions as well as good growth in more advanced services, such as retail merchant payments.
Registered Mobile Money subscribers also increased by 4.1% to 14.2 million, while active Mobile Money subscriber numbers grew 2% to 8.5 million.
MTN Ghana's financial performance overall was solid, with service revenue increasing by 18.8% compared with the prior six-month period. MTN said this was supported by the continued expansion in voice, data and mobile financial services.
Voice revenue grew by 14.8% while data revenue shot up 27.7%. The data growth was attributable to active data subscribers growing by 15% for the six month period to 7.4 million, as well as an increase number of smartphones on the network.
MTN Ghana continued to invest in its network expansion and rolled out 280 2G sites, 557 3G sites, 900 4G sites and 100 rural telephony sites.
Last week MTN Nigeria also released its interim results and showed that EBITDA in MTN's biggest operation by subscriber numbers grew by 40% to 304.9 billion naira (US$842 million). (See MTN Broadens Its Financial Services Reach in Nigeria .)
MTN Ghana report its results independently of the MTN Group as it is listed, since May 2018, on the Ghana Stock Exchange. The MTN Group is due to provide its financial update on August 8.
— Paula Gilbert, Editor, Connecting Africa