Blockchain and Africa's Future: Connecting Africa Interview with Digital Week Speaker Lorien Gamaroff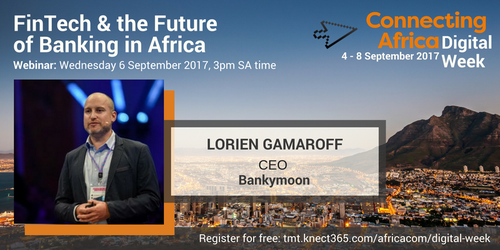 Connecting Africa's first ever
Digital Week (4 – 8 September 2017)
is less than a month away and promises to be the largest online event of its kind -- a week-long agenda of free-to-access webinars and downloadable resources on all things Africa tech and telecoms.
Connecting Africa caught up with Bankymoon CEO and Digital Week webinar keynote speaker Lorien Gamaroff, to give you a taste of what to expect from the online event. Lorien will be participating in the webinar discussion on fintech and the future of African banking, providing insight on what Bitcoin and cryptocurrencies mean for Africa.
Connecting Africa: Can you tell us a bit more about Bankymoon -- what are its main goals and solutions?
Lorien Gamaroff:
Bankymoon is a consulting and advisory company. We aim to educate corporates and government about blockchain technology and cryptocurrency. Our belief is that these technologies will have a fundamental impact on the financial services industry.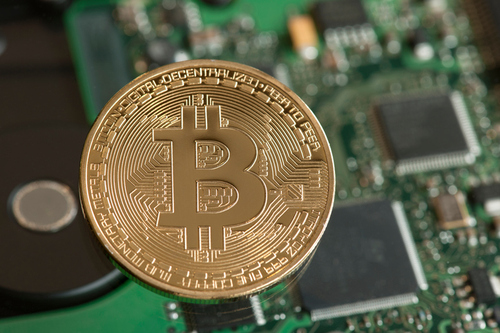 Connecting Africa: Can you explain the impact that blockchain has had on communities and businesses in Africa in recent years?
Lorien Gamaroff:
All major financial institutions are interested in fintech and looking for opportunities that will help them remain relevant into the future. They are actively researching and developing prototypes and opportunities. There has been little to no impact in terms of new products that add value to their existing business models. Cryptocurrencies, like Bitcoin, are not being exploited by incumbent organisations, which is ironic since it is these new forms of money that will have the greatest impact on the world. The reason for this is that cryptocurrencies are not well understood and require a new understanding of money and monetary systems. The fact is that the legacy financial systems around the world are failing and people are looking for alternatives. The mass adoption of cryptocurrencies will inevitably happen as people are driven out of their rapidly devaluing currencies and into the sound money that cryptocurrencies represent.
Connecting Africa: What do you see as the challenges to greater uptake of Bitcoin and how are we beginning to overcome them?
Lorien Gamaroff:
The ecosystems which support cryptocurrencies are immature and difficult for average people to understand. Acquiring, storing and spending cryptocurrencies is complicated and not widespread. I am part of a venture which is creating products which will bring Bitcoin to the masses. We have a voucher system which will allow people to buy Bitcoin with cash at major retailers. Our Bitcoin wallet integrates with merchants and allows people to send money directly to mobile money recipients in African countries.

Connecting Africa: How has the Bitcoin industry evolved since Bankymoon first began?
Lorien Gamaroff:
There has been a remarkable shift in terms of how corporates and mainstream businesses and investors are looking at cryptocurrencies. They are beginning to see its value proposition, especially considering global macro-economic issues that the world is facing. These include, but are not limited to, hyperinflation, negative interest rates and the war on cash.
Connecting Africa: What would you consider the biggest strides in African financial services as a result of fintech disruption?
Lorien Gamaroff:
The traditional financial service industry is looking at investing and cultivating fintech startups. This is in the hope that, as existing business models become unprofitable, they can take advantage of the progress fintech startups are making in acquiring and providing value to customers.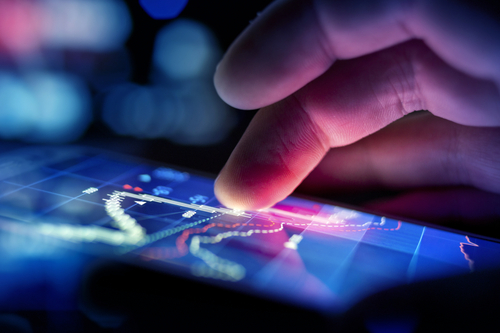 Connecting Africa: What are some of the key topics or themes you are looking to cover in the Digital Week fintech webinar?
Lorien Gamaroff:
I will be covering the socio-economic issues facing the world today and how they have been the reason for the increasing adoption of cryptocurrencies. I'll also discuss the philosophy behind money, the weaknesses in the existing financial systems of the world and the future opportunities for businesses.
Connecting Africa: Can you tell us about the Usizo project and the results you have seen so far?
Lorien Gamaroff:
Usizo is a first-of-its kind social crowdfunding project which allows foreign donors to directly fund the energy needs of needy African schools and hospitals. It uses innovative blockchain-aware smart metering technology in conjunction with renewable energy systems to create sustainable energy supplies as well as donor confidence that money spent goes directly to the cause without "leaking" through fees, administration and corruption.
Connecting Africa: What does Bankymoon have planned for the future?
Lorien Gamaroff:
Bankymoon is focused on building the financial system of the future which will bring financial inclusion, freedom and cheap services to Africans.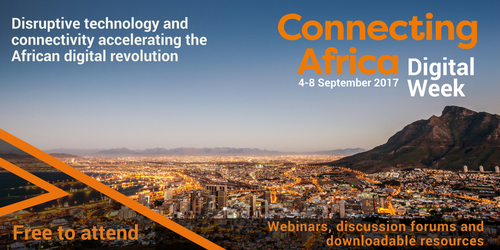 The Connecting Africa Digital Week is a free-to-attend series of online events dedicated to tracking the development of disruptive technologies in Africa.
Find out more about Digital Week and all the speakers taking part here.
Access exclusive resources, take part in discussion forums or live polls and watch on-demand videos by registering here.
Be part of the African tech and telco conversation here:
Twitter
Facebook
LinkedIn
Instagram
— Rachael McKie, Connecting Africa Writer