Data Uptake Drives Return to Growth for Airtel Africa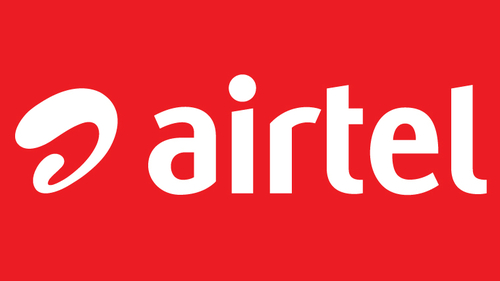 For Indian operator
Bharti Airtel Ltd.
(Mumbai: BHARTIARTL), growth in data uptake led to its best-performing quarter in Africa in more than two years.
Rumors of the operator's exit from Africa had been swirling prior to its Q3 2016 earnings report, but while its group-wide revenues sat flat year-on-year (YoY), an impressive performance across Africa drove revenues up 6% YoY for the region.
This, according to Airtel, was driven by a 24% YoY increase in data revenues to $153 million. The principal driver of revenue gains was a 91% jump in data traffic, courtesy of a growing number of users on data plans -- up 21.3% on Q3 2015.
Airtel Africa's MD and CEO Ranghanath Mandava gave the numbers a bit of context in terms of its broader approach to cost reduction and customer growth.
"Underlying Africa revenue growth for the quarter accelerated to 6.0% YoY, the highest in last nine quarters," he said. "Our efforts to improve the quality of customer acquisitions have resulted in reduction in customer churn to 4.9% from 6.0%. Data consumption and revenues have grown by 91.0% & 24.0% YoY respectively, led by stronger data networks. Our strong focus on cost control has led to a significant underlying EBITDA margin expansion of 4.9% YoY, which now stands at 24.5%. Africa is now generating positive free cash and is PBT positive in constant currency."
The results suggest Airtel isn't done in Africa just yet, despite rumors circulating in January that the telco was sizing-up an exit strategy. Airtel's $9 billion 2010 market entry hadn't gone to plan at first, and as recently as September it posted losses of $91 million across the continent. Naturally, debt reduction has been a massive focus for the operator, and it looks as though that strategy has begun paying dividends.
The chairman of Bharti Enterprises recently spoke publicly about the company's experiences across Africa, with the telco having sold off its operations in Sierra Leone and Burkina Faso to Orange last year. Sunil Bharti Mittal admitted the company is actively discussing selling off part or all of its telecom tower subsidiary Bharti Infratel.
"We have received offers, we don't know whether we want to sell. We want to sell minority or we want to sell control," Mittal told Bloomberg Quint. "There is a committee which has been formed. It's a committee of directors and I am not part of that. I want to be neutral on this one. The committee will go through the entire proposition of what is good and make a recommendation and then some of us will sit down and decide on the issue soon."
There have also been murmurings of a potential joint venture between Airtel and Tivo in Ghana, which could take a similar form to last year's JV agreement in Bangladesh with Robi Axiata.
Despite a positive set of results, Airtel's strategy for Africa still seems somewhat muddled, with mixed messages coming out from the management team. The announcement of some reasonably impressive numbers in the context of its recent history gives cause for optimism, but a confused strategy will eventually end up filtering down to the consumer and could result in customer disenfranchisement. If it's going to stick in the market, it needs to be decisive and act sooner rather than later -- its Q3 numbers have provided reason to stop messing around and give it a proper crack.
— Tim Skinner, Editor, Connecting Africa