ATF 2023: Tech companies seal partnership deals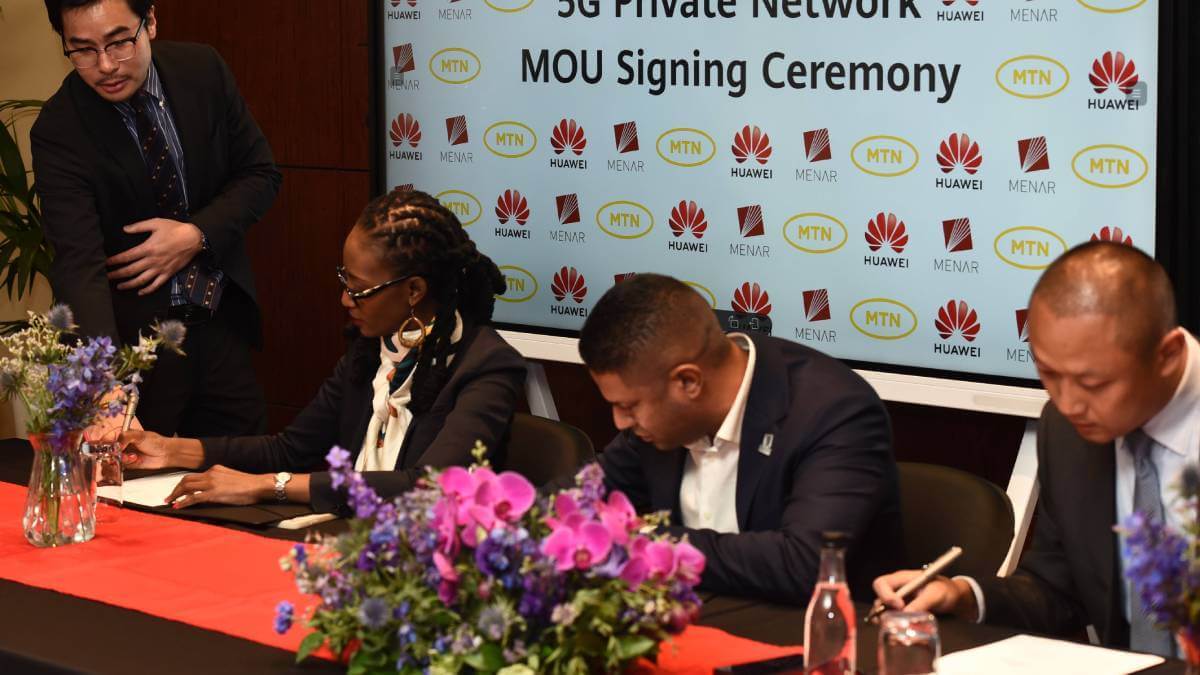 The Africa Tech Festival
held in Cape Town, South Africa this week, has seen technology companies signing deals aimed at either expanding their networks, building infrastructure, or connecting underserved communities.
Private investment company Menar, mobile network operator MTN and technology firm Huawei signed a memorandum of understanding (MoU) to bring 5G technology to a newly developed Gugulethu mine in South Africa's Mpumalanga province.
The MoU moots the possibility of rolling out a three-phased project to install 5G connectivity on the mine campus and shafts.
The technology aims to enhance communication onsite, to improve operational efficiency and mine safety.
This newly developed mine, managed through Menar subsidiary Canyon Coal, is expected to start producing in early 2024.
"We want to be at the forefront of mining innovation, and this partnership is a step towards a future where technology and connectivity redefine the mining landscape," said Menar Chief Innovation Officer Cleavon Moothoosamy.
"We are excited to be playing a role in this space by using our network and systems to promote the growth and sustainability of our enterprise customers," added MTN SA Chief Business Enterprise Officer Tumi Chamayou.
Gugulethu has become the second mine in the Menar stable to form a partnership with MTN and Huawei.
In December 2022 Canyon Coal's Phalanndwa Colliery, also based in Mpumalanga, signed an agreement that saw the mine adopting 5G technology.
Liquid CA, Google sign deal to enhance cloud and security
Liquid C2 has signed an agreement for a strategic partnership with Google Cloud in Africa.
The partnership will focus on assisting customers in integrating and leveraging their data effectively through analytics and artificial intelligence (AI).
"Our partnership with Google will enable our enterprise, public and small and medium-sized enterprise (SME) customers to harness the power of Google Cloud to enhance their data analytics and security postures and have access to the latest AI-driven tools," said Liquid C2 CEO Oswald Jumira.
He added that the company's multicloud strategy complements parent company Cassava Technologies' pan-African data centers and fiber broadband digital infrastructure and are all key enablers of its vision of a digitally connected future that leaves no African behind.
Eutelsat, NEC XON ink satellite connectivity deal
Eutelsat OneWeb, a subsidiary of satellite communications provider Eutelsat Group, has signed a multi-year distribution deal with ICT systems integrator NEC XON, to bring low Earth orbit (LEO) Internet connectivity services to sub-Saharan Africa.
"The integration with NEC XON's ICT services will help the operator meet the needs of vertical enterprises for seamless, borderless connectivity across sub-Saharan Africa for applications such as cellular backhaul, oil and gas, agriculture, government and mining," Eutelsat OneWeb Group said.
Under the deal, NEC XON will also serve as a training academy for Eutelsat OneWeb products and services.
"The NEC XON partnership will give us the regional expertise to reshape connectivity in sub-Saharan Africa," said Eutelsat OneWeb Co-General Manager Cyril Dujardin.
"The agreement will ensure one-stop delivery of device terminals and customer support while keeping costs and energy consumption minimal, especially for underserved and unserved remote regions where traditional VSAT has its limitations," said NEC XON Communications Solutions executive Wally Beelders.
Liquid secures $49M in funding from IFC and RMB
Liquid Intelligent Technologies is set to boost its South African operations with a substantial R900 million (US$49 million) investment from the International Finance Corporation (IFC) and Rand Merchant Bank (RMB).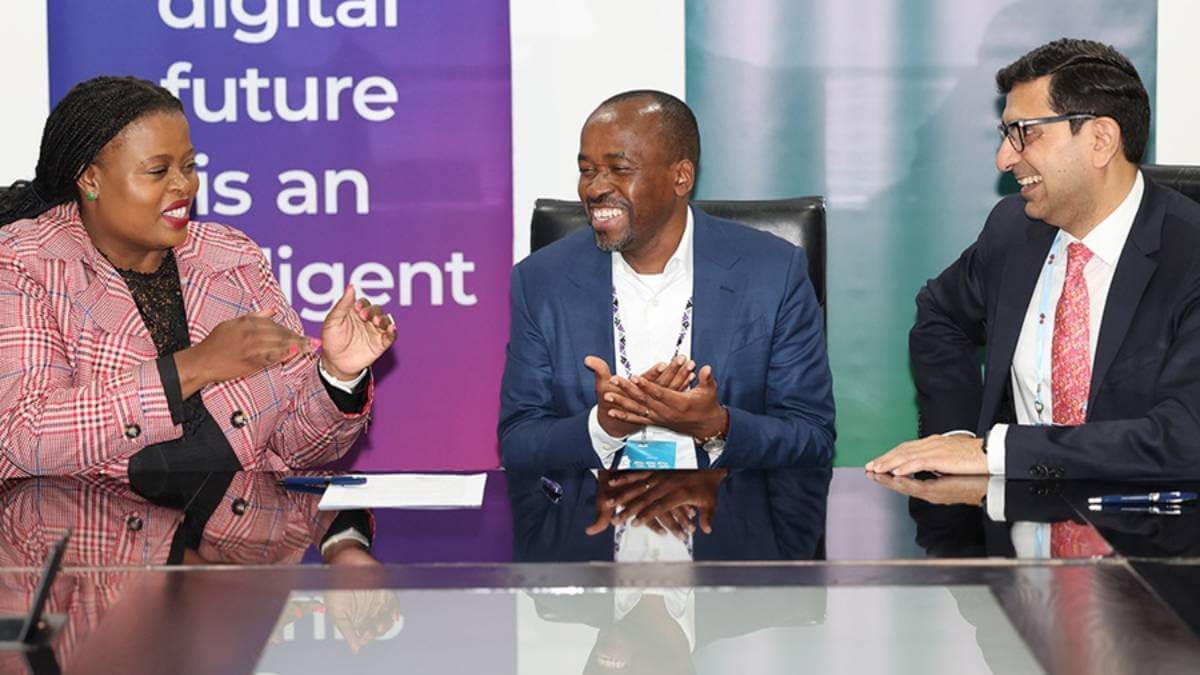 The funds will support universal and affordable broadband access through the Eastern Cape Fiber Project as well as accelerate its other connectivity initiatives across South Africa.
The Eastern Cape Fibre Project aims to significantly increase access to high-quality digital connectivity for businesses, government and other organizations in the province.
"The support and investment we have received from IFC and RMB underscores our collective commitment to advancing South Africa's broadband connectivity and uplifting the communities in which we do business," said group chief executive officer of Liquid Intelligent Technologies, Hardy Pemhiwa.
Related posts:
*Top image is of Menar's CIO Cleavon Moothoosamy, MTN SA's Tumi Chamayou and Huawei SA's Jason Shao. (Source: Huawei SA).
— Matshepo Sehloho, Associate Editor, Connecting Africa