Five African healthtech startups to watch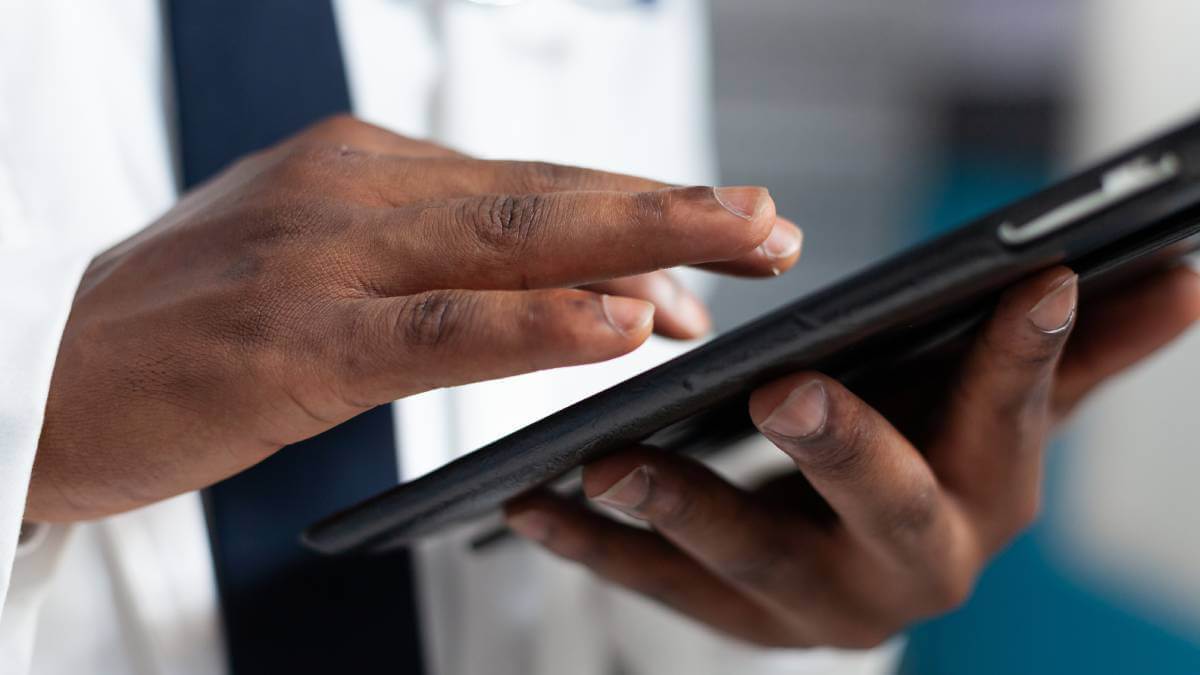 The COVID-19 pandemic caused the digital health ecosystem in Africa to swell, with many startups entering the space to address both old and newly emerging challenges.
The pandemic led to innovators that reshaped the healthcare system across the continent.
However, compared to the rest of the world, African healthtech startups still have a long way to go and face lingering issues like low doctor-to-population ratios as well as little to no funding.
Be that as it may, hundreds of innovators are building solutions to help the continent leapfrog healthcare challenges and improve health outcomes.
Moreover, African governments have also been collaborating with tech innovators to strengthen the healthtech ecosystem.
According to healthcare consulting firm Salient Advisory's recent report, nearly 50 partnerships between health startups and African governments focused on optimizing supply chains and improving health outcomes across the continent during 2022.
The healthtech industry is delivering care to patients in different ways, be it through apps, wearables or a remote companion. Before the pandemic, a person had to physically visit a hospital or a doctor to receive medical treatments, but things are changing fast.
The digital health market in Africa is projected to grow by 15.42% between 2023 and 2027, resulting in a market volume of $10.42 billion in 2027, according to Statista Market Insights.
Connecting Africa has compiled a list of five African healthtech startups that are providing innovative solutions to the problems faced by the African healthcare system.
1. Zoie Health
South African e-health startup Zoie Health is a holistic digital wellness platform for women by women.
The platform offers virtual consults, at-home consults, subscriptions for medications, resources and a community of women to support one another through healthcare seasons.
"We use technology to make women's [health], family health and wellness in South Africa more convenient, affordable and caring," Zoie Health co-founder Dr Nonhlanhla Sitole told Connecting Africa in an interview.
Zoie Health currently serves more than 5,000 members with an 80% subscriber retention rate and it has also already onboarded 50 health practitioners.
In June 2023, the startup raised an undisclosed amount in pre-seed extension funding to empower its expansion and growth plans.
"We believe that our offering has great potential to scale, and we will be looking to expand to other African emerging markets in the SADC region, and Kenya and Nigeria," said Zoie Health's Co-founder and CEO Thato Schermer.
Zoie Health was founded at the peak of the coronavirus pandemic in August 2021 by Schermer and Sitole, when they realized that something needed to be done to address the problems that women faced at the time.
It was a visit to the gynecologist that sparked founder Thato Schermer's awareness of how cost, combined with lack of access, creates challenges for women.
"I was shocked at the cost of a consult simply to get contraception – something which is essential for women of reproductive age, but which remains out of reach to many because the process required to get a prescription is so expensive," Schermer said.
2. Waspito
Cameroonian healthtech startup Waspito connects users with medical doctors via instant video consultations from their smartphones.
The startup also provides mobile laboratory services, that sees a lab technician collecting samples from a user's home and the results received digitally.
Founded by Jean Lobe Lobe in 2020, Waspito also has a health-focused social network where users can interact anonymously with medical doctors who provide preventive care tips and answers to questions.
The health-focused social network has served over 15,000 patients and plans to expand to 10 countries in the next four years.
In March 2022, the startup raised US$2.7 million in a seed funding round to grow its user base in its home market and expand to Ivory Coast.
In June 2023, Waspito became the first Cameroonian startup to win the Africa Tech Awards in the Health Tech category. The news was announced by Viva Technology and the World Bank's private sector arm IFC.
3. Quro Medical
Quro Medical is a digital health company offering various remote patient-monitoring solutions.
"It is common cause that avoidable hospital admissions are costly and have a negative impact on our health system. Historically, the limitations of traditional home-based care models and telemedicine could not offer a safe alternative that disrupts this trend," said Quro Medical Co-Founder and COO Zikho Pali in an interview with Connecting Africa.
Against that backdrop and to fill that void, in 2018 the South African-based company was formed by Pali and Dr. Vuyane Mhlomi.
"What we are famed for is pioneering the continent's first technology-enabled hospital-at-home solution that combines in-home and virtual visits with remote monitoring, offering patients timely, hospital-level care in their homes," she claimed.
She said Quro Medical goes beyond traditional telemedicine and home care. It incorporates clinical data as well as remote patient monitoring to close the gaps that are often found in traditional telemedicine approaches.
Furthermore, the startup has a mobile app for doctors to enhance efficiency and promote greater care in the treatment of their patients on the Quro hospital-at-home program.
"The mobile app is a carbon copy of the enhanced hospital-at-home web application, and everything that patients can do on the website interface they can do on the app on their phone or tablet device," she said.
4. Otida
Egyptian online platform Otida offers remote diabetes training and personalized nutrition recommendation for users to help with their diabetes management.
It also provides a home-based kit for users to monitor their blood glucose levels.
Patients receive wearables to read blood sugar levels every 15 minutes and report back to the cloud, removing the need for a blood sugar monitor, once they sign up.
Using additional data, such as food consumed, medication prescribed and periodical lab tests, the app learns the patient to tailor the best personalized care model.
While Otida educates its patients about their individual conditions and how they can measure their insulin and blood levels, and use data to improve their lifestyles, each patient gets assigned a coach who is available around the clock.
Founded in 2021 by Ahmed Tawfic and Ayman Mostafa, the startup has raised a total of $400,000 in funding.
5. Clafiya
Nigerian healthtech startup Clafiya has created a virtual primary healthcare centre that collaborates with pharmacies, mental healthcare professionals, and other related parties to improve care for customers and provide an end-to-end healthcare experience.
Clafiya was founded in 2021 by Jennie Nwokoye after she witnessed her family struggle to access quality healthcare in Nigeria.
In July 2023, the startup, raised US$610,000 in a pre-seed funding round to help accelerate its growth, finance product development, and hire tech talent.
"We are delighted to be backed by world-class investors including Norrsken Accelerator, Acquired Wisdom Fund (AWF), Hustle Fund, Voltron Capital, Microtraction, Ajim Capital, HoaQ, Bold Angel Fund, Shivdasani Family, and other visionary angel investors," Nwokoye said in a statement.
Related posts:
*Top image source: Image by DCStudio on Freepik.
— Matshepo Sehloho, Associate Editor, Connecting Africa