AfricaCom Interview: Temidayo Oniosun on Africa's space and satellite industry
The latest
African Space Industry Annual Report
from
Space in Africa
shows that despite the ongoing COVID-19 pandemic, African countries are investing more in space and satellite technologies.
The highlight of the report shows over $4 billion has been spent on satellite development in Africa to date, and for 2020, African governments doubled their national space program operating budgets to $490 million compared to $250 million in 2019.
Ahead of Africa Tech Festival, Emily Parrett caught up with Temidayo Oniosun, the founder and managing director of Space in Africa, the authority on news, data and market analysis for the African space and satellite industry.
Emily Parrett (EP): To start, what should people new to this industry know about satellite and space programs on the continent?
Temidayo Oniosun (TO): Interestingly, one of the reasons Space in Africa was founded was because we discovered a lot of people don't know what's going on with space and satellite programs in Africa – not just people outside Africa, but people living in Africa. It's a very interesting industry, and I would say in the last few years the level of awareness has improved and the industry is also growing rapidly.
It is expected that Africa will have launched at least 110 satellites by 2024, compared to the total of 41 launched so far. It's a $7.3 billion industry in Africa, expected to go over $10 billion in the next four years. So, the satellite ecosystem is really growing right now.
EP: What are some of the key developments and challenges in the industry right now?
TO: A lot of counties are now investing in the satellite industries. Last year alone, Ethiopia, Rwanda and Sudan launched their first satellites. Currently about 11 countries in Africa have launched a satellite and by 2024 it is expected to rise to at least 20 countries.
It's also exciting that many African countries are trying to develop satellite programs. While a lot of countries are outsourcing the development to companies in other countries, most are investing money locally and developing satellites in-house. It's not like Africa is just outsourcing satellites, the engineers from these countries are also learning from these projects.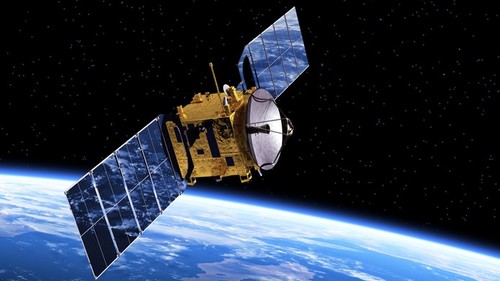 EP: What do the OneWeb and Sky and Space Global project's challenges mean for satellite connectivity on the rest of the continent?
TO: I don't think a lot of the new satellite companies focusing on global connectivity are focusing on the right thing. I think some focus more on things that don't matter at the beginning, like Sky and Space – they focused more on PR and branding, and they didn't end up building the product they talked so much about.
The reason people are moving to low satellites is because they are promised fast connectivity. But even if you were to provide faster connectivity you must think about your customers and how they'll connect to it. Africa is a major market and if you're trying to sell satellites services and it's more expensive than fiber connectivity then you're just wasting your time. What is in the market is not cheaper than fiber connectivity.
So, in the next five years, a few more companies will fail. While some have the money to build and try out a few things, some will crash later. Generally, I don't think the failure of OneWeb is going to affect the industry, a lot of companies are doing fine, but it's important they learn from those failures. Revenue from SatCom services (TV, FSS, MSS) is about $6.5 billion annually in Africa, and it will keep rising.
People want cheap, fast and mobile connectivity. If it is fast, expensive and not mobile, there's going to be a problem. These companies need to design cheaper miniaturized terminals and bring the whole cost of connectivity down. People don't just want to use Internet inside a building, they want connectivity when they are walking on the street. That's a problem satellite companies should be looking at solving.
On the business side of this, any companies that are going to change the market are going to have to innovate. It's more than just launching satellites. It's about solving real problems and if you're not solving the real problems you won't last long.
EP: What are some of the real problems satellites could tackle?
TO: Majority of the fundamental problems Africa currently faces can be addressed by satellite technologies, be it communications satellites or Earth observation satellites. Across industries like agriculture, mining, urban planning, defense, environmental monitoring, etc. Communications is also key, only about 40% of Africa is connected; satellite could play a key role in bridging the digital divide across Africa.
EP: How can governments and the private sector collaborate to maximize the benefits of space programs in Africa?
TO: Globally, the space industry is being commercialized. Before it used to be solely government driven. Unfortunately, space programs in Africa are still largely driven by the governments. Oftentimes the government fails to innovate, or it takes them longer to carry things out, but commercial companies bring innovation and new technologies.
Governments need to stay as a regulator and a major customer for the commercial space companies, set up policies that will attract people to setting up companies and provide good incentives for them while ensuring a good business environment. This will make the sector also attractive to private investors.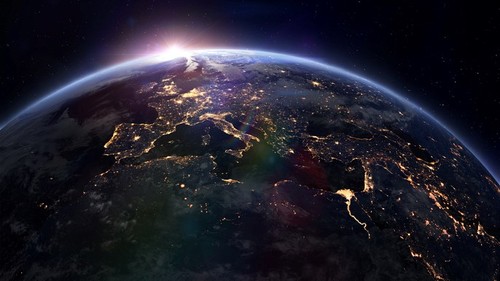 EP: You were listed as one of the world's 24 under 24 leaders and innovators in Space and STEAM by the Mars Generation and received the 35 under 35 space industry recognition by the IISC. Do you have any advice for how people can develop careers in this industry and how can young people be supported?
TO: One of the challenges we face is that there are limited opportunities, but we are seeing the rise in the number of African countries starting space and satellite programs. This offers great opportunities for young people; they just must choose which out of the numerous problems to address.
Interestingly, a lot of the commercial space companies that we have in Africa are managed by young people, this is evident in the African Space Industry 10 under 30 award. Young people are going to play a very important role in shaping the future of Africa and they need to understand that they have the capability to do this.
I think some companies and institutions are coming up with innovative ways to support younger people and help people scale up, like the Africa4Future program and some component of the GMES and Africa program. Hopefully, other institutions will start paying more attention to the young populace of Africa.
— Temidayo Oniosun will be speaking at AfricaCom 2020 taking place virtually from November 10 - 12. Take a look at the full speaker line-up for the event here. You can access the latest African Space Industry Annual Report from Space in Africa here.