SA President orders investigation into Telkom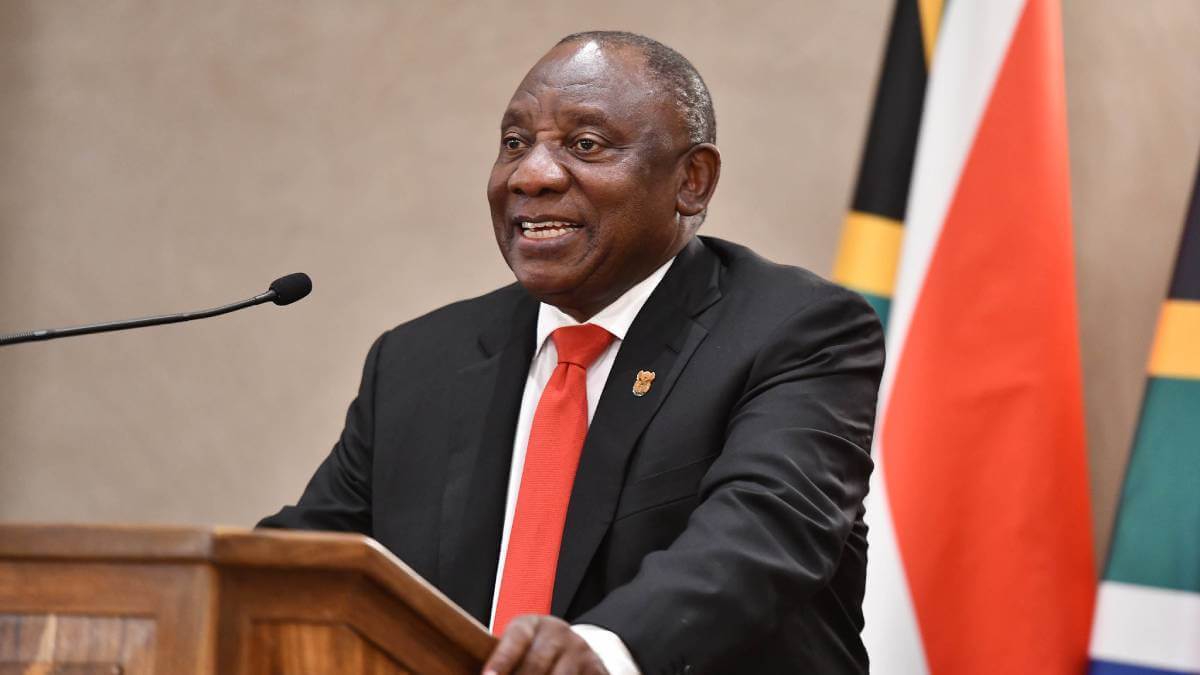 South African operator Telkom has had a tumultuous 2022 so far and is now facing a wide-ranging probe from the government into various dealings going back over 15 years.
This week SA President Cyril Ramaphosa issued a proclamation directing the country's Special Investing Unit (SIU) to look into some of Telkom old deals in Africa, including failed forays into Nigeria and Mauritius.
The SIU is investigating possible maladministration in the sale or disposal of iWayAfrica, Africa Online Mauritius and Multi-Links Telecommunications Limited.
Telkom issued a statement to the media saying that it was aware of the probe.
"All matters relating to these transactions are on the public record. Telkom's own investigation flagged possible cases of wrongdoing by two employees in one of these transactions and declared this in terms of the Prevention and Combatting of Corrupt Activities Act. Telkom issued civil summons against an employee with an eye to recovering losses amounting to $5 million relating to activities incidental to the transaction," the telco said.
"As the matter is the subject of a criminal and civil nature, Telkom will deal with the case on its merits in the appropriate forum, in the appropriate manner, at the appropriate time," it added.
In a separate statement to shareholders Telkom said it was waiting for further clarity on the scope of the SIU investigation.
Telkom said that matters surrounding the Multi-Links Telecommunications Limited transaction "have been reported on previously and certain related issues have been dealt with in various courts with different jurisdictions in South Africa."
Failed ventures
Telkom bought 75% of Nigerian Multi-Links in 2007 for US$280 million, and then took over the company completely in 2009 for an extra US$130 million. But the asset proved to be a major money loser and two years later was sold for just $10 million.
In 2007 iWayAfrica was formed when Telkom bought MWeb Africa and amalgamated it with Africa Online Mauritius, but the business performed poorly and Telkom sold it in 2013 saying it had become "an immaterial part of the Group."
The President's interest is because the SA government owns a 40% stake in Telkom and the Public Investment Corporation (PIC) – which manages state pension funds – owns about 14% of the telco.
The president said in a published Government Gazette that the investigation pertained to any losses that Telkom or the State suffered that may be recovered.
"I deem it necessary that the said allegations should be investigated and civil proceedings emanating from such investigation should be adjudicated upon," Ramaphosa said.
Allegations mount
The SA President instructed the SIU to investigate allegations, including:
Serious maladministration in connection with the affairs of Telkom;
Improper or unlawful conduct by employees, officials or agents of Telkom;
Unlawful appropriation or expenditure of public money or property;
Unlawful, irregular or unapproved acquisitive act, transaction, measure or practice having a bearing upon State property;
Intentional or negligent loss of public money or damage to public property;
Unlawful or improper conduct by any person, which has caused or may cause serious harm to the interests of the public or any category thereof.

Telkom is also in the midst of a court battle with South Africa's telecoms regulator the Independent Communications Authority of South Africa (ICASA) over an upcoming spectrum auction.

Last week, Telkom said it would remove one part of the court application it filed on January 5, 2022.

*Top image is of South African President Cyril Ramaphosa. (Source: GovernmentZA's GCIS via Flickr).

— Paula Gilbert, Editor, Connecting Africa