OkHi brings digital address verification to Nigeria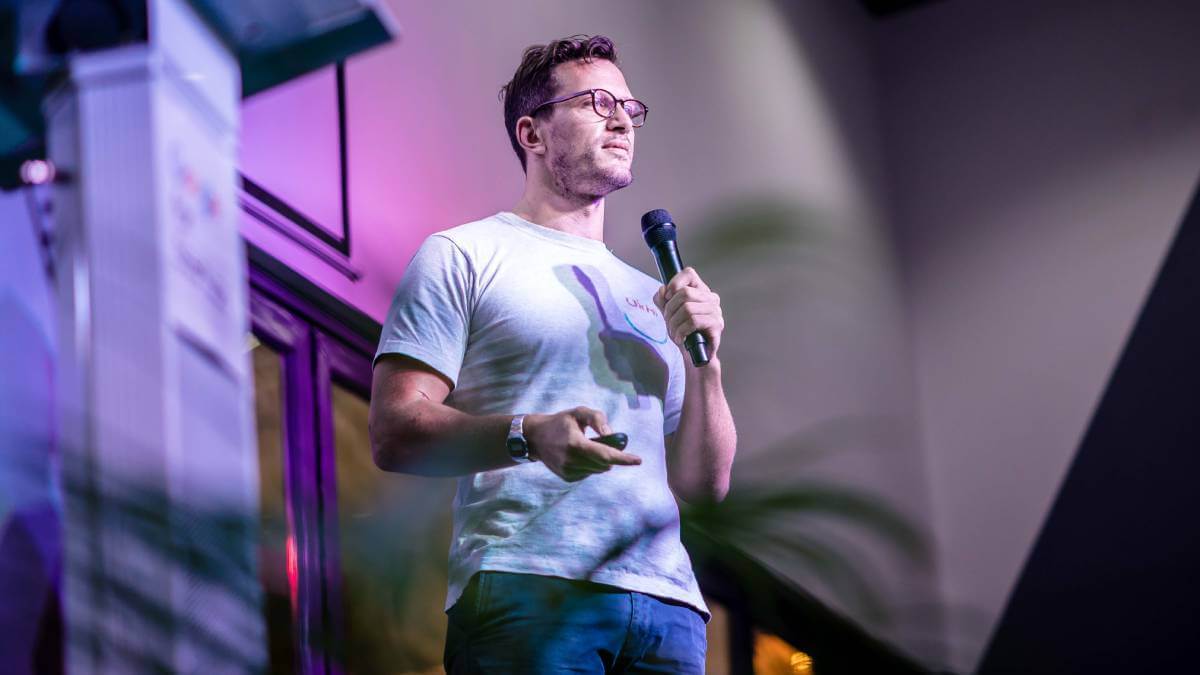 Lack of physical addressing affects half the world, especially in emerging economies, and costs businesses $200 billion a year. That's according to smart addressing system company
OkHi
, which has come up with a unique way to provide Africans with verifiable addresses.
"The fundamental differentiator between OkHi and anyone else in the space is that we address people, not places. It means we not only have an accurate location but we know who lives inside the address," OkHi CEO and Co-founder Timbo Drayson told Connecting Africa in an interview.
"A smart OkHi address is a GPS point, a photo and text instruction to the door. That address is linked to a person's name and phone number so they can own their OkHi address and we give businesses the ability to collect that address, verify it and navigate to it," he explained.
The result of the system is smart addressing infrastructure that unlocks both efficient deliveries and correct addresses for emergency services, as well as identity verification and access to finance.
"According to a study by MIT, lack of addressing costs an economy up to 0.5% of GDP per year in inefficiency. Conservatively that means Africa is losing $13 billion a year. When you imagine people and goods getting lost and the hundreds of millions of people that are financially excluded because they can't prove who they are by proving where they live, the number is likely to be much higher," Drayson said.
The Oxford graduate worked at Google for seven years and helped launch Google Maps across Europe the Middle East and Africa. During a sabbatical in 2014 he traveled across East and West Africa and recognized some of the addressing challenges that people living in these territories faced and decided to dedicate his time to finding solutions.
"While it costs economies and businesses across the continent billions of dollars a year, the sadder truth is it's costing lives – think of the emergency services that are unable to find a person in time. In short, it's such a big problem, it is almost unquantifiable," he added.
Geographical pivot
The company was founded in Kenya in 2014 but decided to pivot to the Nigerian market in 2020 because of the huge potential of the financial services space in the West African nation.
"It was a really difficult decision; particularly given we had proven our solution worked [in Kenya]. We had an address database of 300K addresses and 20 paying business customers in the mobility space.
"The question we faced was what will grow OkHi faster? The mobility space in Kenya or financial services in Nigeria? Despite our traction and success, address verification for financial services was a clear winner given the extent of the problem in Nigeria, the quantity of people and therefore the burning need for our solution," Drayson said of the move.
In October 2021, OkHi launched its smart address verification product with Interswitch Group in Nigeria through Quickteller, Interswitch's payments and digital commerce service.
"Nigeria has become the epicenter of the fintech boom in Africa. It is extraordinary how many big companies are emerging, how much money is being invested and how dynamic the space has become," he added.
Financial inclusion
Drayson believes that financial services companies have the greatest need for verified addresses.
"They need to know where their customer lives to comply with Central Bank regulations and to be able to trust them enough to offer services like loans," he said, but verifying customers can be costly and time consuming.
"We did a pilot with Stanbic IBTC and proved we could increase the accuracy of verification by 29%, increase the speed of verification by 4x and reduce the cost by 52%."
Drayson said the company is growing its customers across the banking, neo banking, lending and the payments space in Nigeria. Although the company is primarily focused on address verification for financial services, the use case for e-commerce is very clear.
"We can unlock an instant address checkout for a customer, similar to payments making the checkout as fast as possible. This is really valuable to a business because it increases conversion rates – the golden egg for e-commerce. We proved we increased conversion for e-commerce in Kenya more than 5%," he said.
According to Statista, Africa's e-commerce penetration will be 31.6% in 2022 and is expected to hit 39.5% by 2025.
"What we know is all digital industries are growing exponentially alongside smartphone penetration. Smart addressing infrastructure will help the industry grow as a whole," added Drayson.
He said that at the moment OkHi can only verify people's addresses through a smartphone but that it is on the company's roadmap to build a verification product for feature phones in future.
The next frontier
The company is considering further expansion in Africa and Drayson said that Egypt is an interesting potential market "given its booming fintech and startup ecosystem, compelling demographics and strict KYC [Know Your Customer] regulation."
He also said there is a pan-African opportunity through its partners Standard Bank and Interswitch Group.
"Given that half the world does not have physical addresses, there are a lot of options on the table, which we are still considering." In Nigeria specifically the company is also eyeing growth in the mobility space in 2022.
"Think of OkHi for Jumia Food, so your food isn't late and cold, Konga, so you can track your package, Bolt, so your driver isn't waiting in the wrong location," he concluded.
*Top image is of Timbo Drayson, CEO and co-founder of OkHi. (Source: OkHi)
— Paula Gilbert, Editor, Connecting Africa