SA startup launches Life.file, the 'Dropbox for death'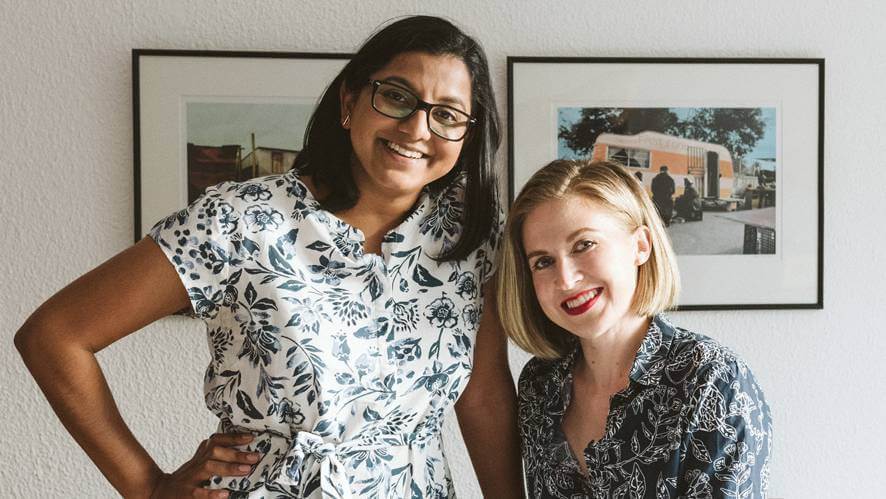 A female-founded South African startup and legal technology company has launched a new digital service that it describes as "a bit like Dropbox for death."
The web app, Life.file, lets people create, store and share a file of all the legal information that their loved ones will need one day when they're not around anymore; and it helps users create their own bespoke wills within a few minutes.
The Life.file co-founders, Sinal Govender and Claire Keet, are on a mission to improve the way that people experience the legal parts of life and death as well as making services more accessible to South Africans who can't afford high legal fees.
"Our ambitious goal is to grow this platform and allow people to navigate all the legal parts of life and death for less than the price of a coffee per month – using technology and design to drive down the costs and intimidation that usually comes with getting legal help," Keet told Connecting Africa.
Deeply motivated to solve a problem that is universal but also personal, Govender and Keet started Life.file earlier this year and the service officially launched in June 2021.
"Making legal resources available in ways that are friendly, accessible and affordable seem like obvious choices, but they're rule breaking, opening up an industry that normally makes legal life stuff intimidating, overwhelming and costly," added Govender.
The reality is that people don't like to think about or plan for life's worst moments – like dying or getting sick – and 70% of South Africans don't even have a will.
"Getting your affairs in order is confronting, costly, time consuming and overwhelming. But worse, dying without your legal 'ducks in a row' causes immense stress for the people you leave behind," Govender said.
An idea is born
The idea for Life.file was sparked back in 2019. Keet received a call from her mom who told her about some unexpected deaths of people in her parents' greater community, leaving their spouses and families behind to navigate wrapping up their estates.
After Keet hung up, she went online hunting for something to solve the problem of "someone I love has died – what now?" When she came up empty handed, she decided to design the solution herself.
"Despite the legal parts of life and death being a universal certainty, no one was helping any of us get prepared. Not in the affordable, user friendly way we want to be helped anyway. Life.file is our solution to a problem we couldn't find a good enough solution for," said Keet.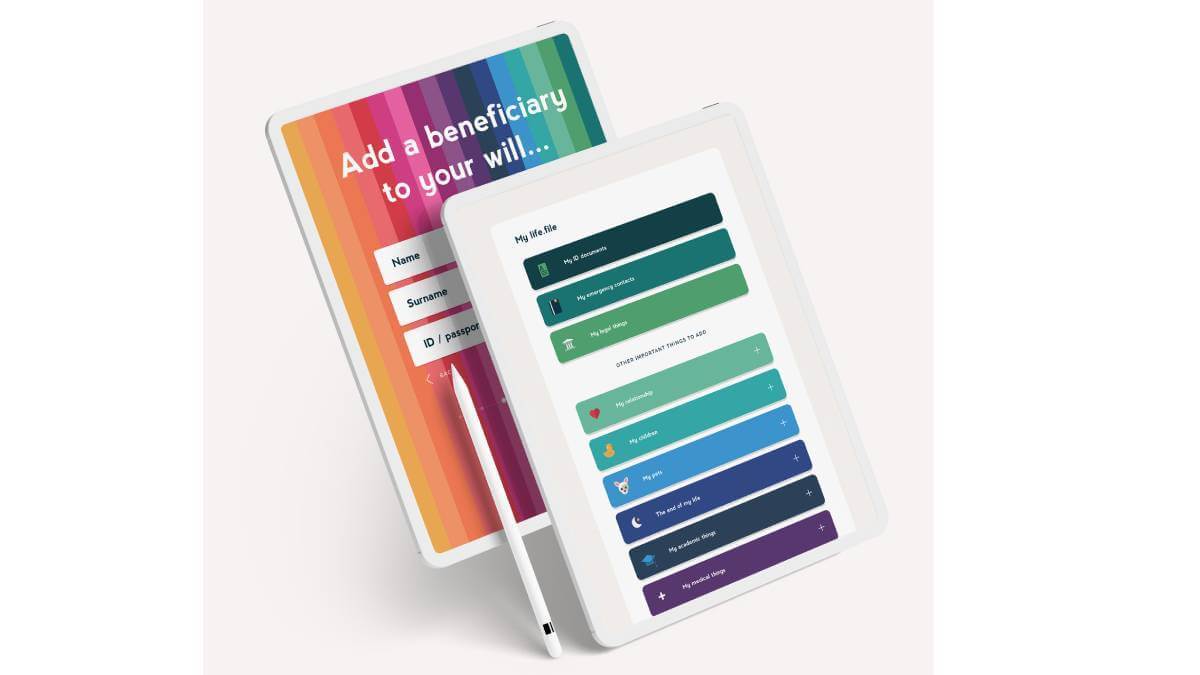 Govender studied succession law as part of her law degree and it was one of her favorite subjects and perhaps the start of what she calls a "twisted love affair with mortality and death."
After losing her mom in 2017 to a long battle with cancer, she came face to face with everything she'd studied. However, even with an eight-year career as an attorney behind her, she said that grieving and navigating her mom's estate was a nightmare.
Govender spotted the early rumblings of Life.file on Instagram and reached out to Keet. When they met, they realized that they were on a similar mission in their different ways to solve the same problem and "do law differently."
Law for all
When they met, Keet had just closed up shop on her previous startup and was working on the beginnings of Life.file while Govender had left her career in corporate law and was running a low-cost legal consultancy.
The duo started their first venture – Pop.law – together on the first day of South Africa's national lockdown in March 2020.
The digital legal consultancy brings expert legal help to South Africans through virtual consults, WhatsApp micro legal advice, and free educational legal documents.
Pop.law helped to get free legal death resources in the hands of thousands of South Africans during the pandemic.
Both Pop.law and Life.file aim to democratize access to legal help through the design of legal products, services and content that breaks down barriers.
The two women also have ambitious growth plans for Life.file aiming to reach 2,000 users in the next six months and 5,000 by the end of its first year.
"Our vision is to have over 1 million Life.file users across five legal jurisdictions in the next five years. It is very much part of our mandate to start moving into other territories once we've got product market fit here in South Africa, especially insofar as other African countries go," Keet said.
Pop.law was accelerated by the The Hague Institute for Innovation of Law (HiiL) out of the Netherlands in 2020-21.
"The HiiL startup innovation pool lies across North, East, Southern and West Africa; MENA and Ukraine. Our plan is to partner with justice innovators in the HiiL alumni, as and where we're able to determine a need within their jurisdictions," Keet said of possible expansions of both services.
Planning for the worst
Life.file is exactly what its name says – a file of all of your most important life documents; the web app guides users through the creation of their personalized "life file."
The platform offers legal documents like wills and living wills – plus a few other things that users probably haven't thought of like what happens to your pets when you are six feet under?
"While a will is one of the most important legal documents in a person's Life.file, a complete Life.file is made up of far, far more than just that. We've designed Life.file to educate our users about their important life documents across all of the important touchpoints in their lives – from financial to insurance to medical to household to legal," Keet explained.
"We also prompt our users to think of the 'softer,' yet just as important, interpersonal aspects of life admin – like how they want to be remembered one day when they die and what they'd like to happen to their belongings."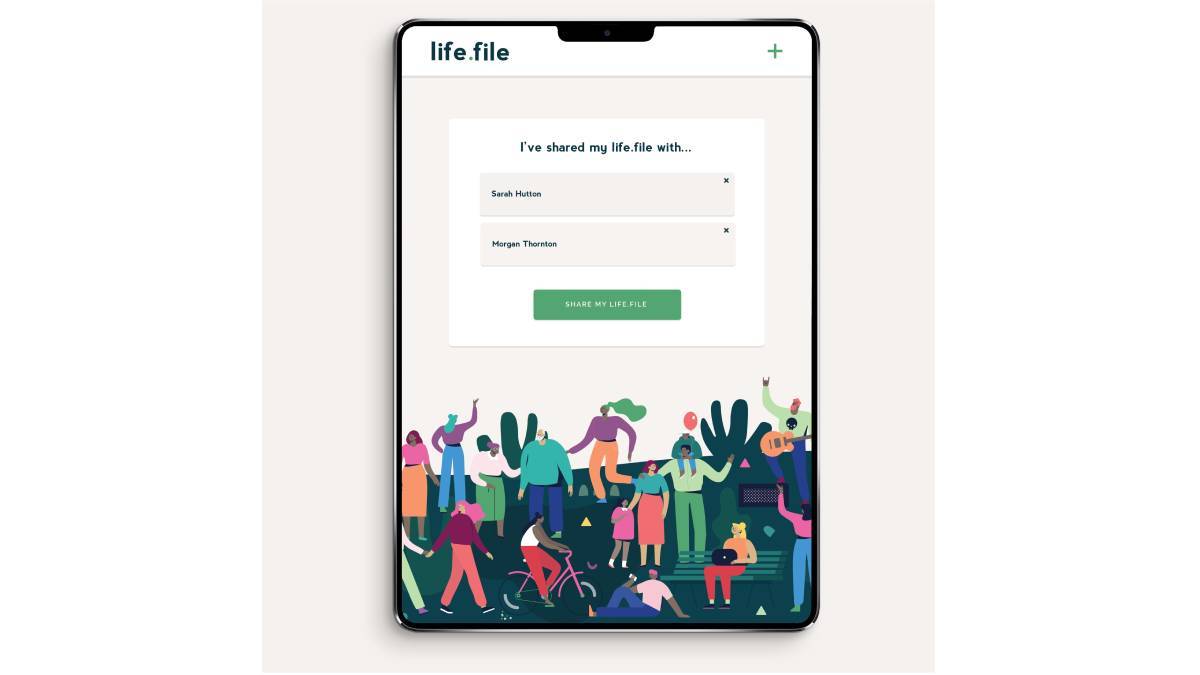 The platform guides users through all of the important questions to answer and consider, with educational pop-up resources along the way that explain complicated legal jargon in ways that the average person on the street will understand.
Once a user creates their life file, it's stored in the company's encrypted digital vaults.
---
Want to know more about African startups and new innovations on the continent? Check out our Innovation Hub here on Connecting Africa.
---
Keet said that users are encouraged to share their life files with a few trusted people in their lives – like family members or their spouses.
"Life.file helps you make sure that the people in your life – who will be left behind one day – have what they need to wrap up your estate, without the unnecessary admin and heartache and guessing at passwords," she added.
Life.file is a subscription web app that costs users R348 (US$23.90) for a year's subscription – which works out to R29 ($2) per month – or R49 ($3.40) per month if you pay month-to-month.
There is a 60-day free trial available.
*Top image is of Life.file co-founders, Sinal Govender and Claire Keet. (Images source: Life.file.)
— Paula Gilbert, Editor, Connecting Africa