Tens of millions of Nigerians need to register SIMs by next month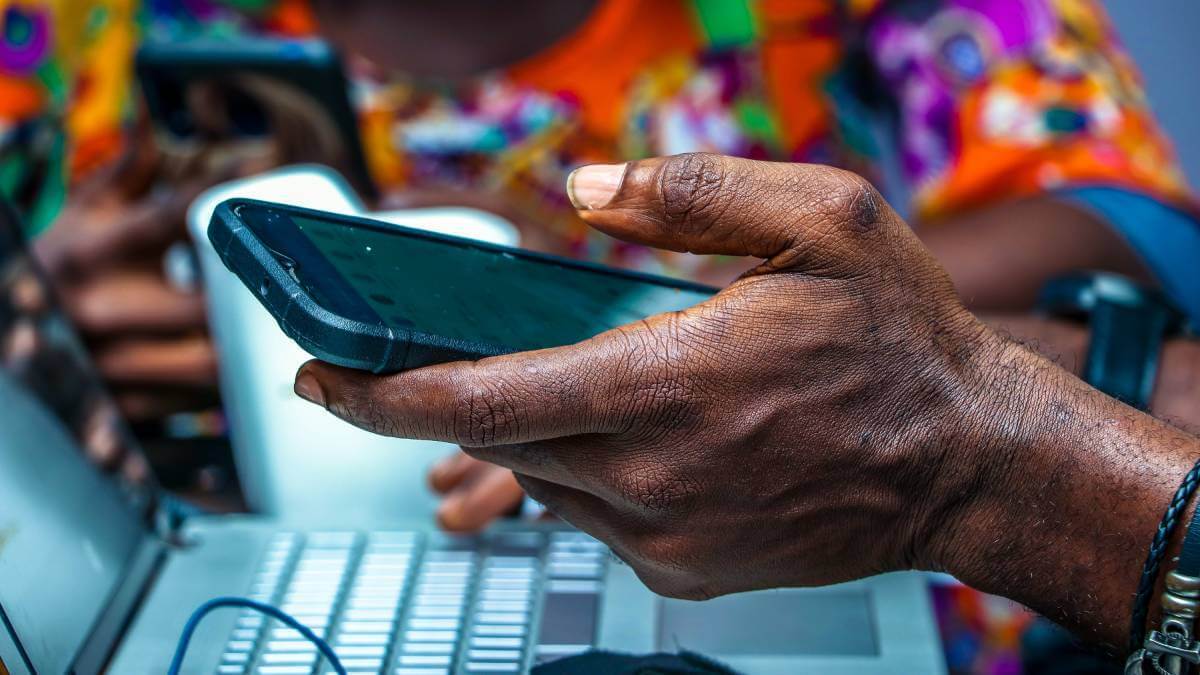 Tens of millions of Nigerians could have their SIM cards blocked next month if they don't make a deadline to link valid National Identification Numbers (NINs) to their mobile numbers.
MTN says that over 50% of its subscriber base in Nigeria has not properly registered their SIM cards ahead of the April deadline, with Airtel reporting similar numbers.
In December 2020, the Nigerian Communications Commission (NCC) suspended the sale and activation of new SIMs and then directed all operators to update their SIM registration records with valid NINs for all subscribers.
The Nigerian government wants NINs linked to customer SIM cards as a way to try stop criminals from using unregistered SIMs.
At first Nigerians were given until the end of December 2020 to present their NINs but that was later extended to February and then again to April 6, 2021, to accommodate logistical challenges.
MTN is the biggest operator in Nigeria with over 38% market share. It is followed by Globacom Nigeria (Glo) and Airtel Nigeria each with about 27.5% and 9Mobile with less than 7% market share, according to statistics from market research company Omdia.
Halfway there
"To date, over 37.2 million subscribers have submitted their NINs, representing approximately 48.7% of our subscriber base," MTN Nigeria said in its results for the year ended December 31, 2020, published this week.
MTN has 76.5 million subscribers in Nigeria, with over 12 million new customers added in 2020.
On a conference call at the end of January 2021, Airtel Africa CEO Raghunath Mandava said that out of Airtel Nigeria's 44.4 million customers it had collected national identification numbers for 21 million, or 47% of the base.
It's not clear how many Glo and 9Mobile customers have been registered so far.
According to Omdia, Nigeria had almost 200 million mobile subscriptions at the end of 2020. But in early February, the NCC said only 56.18 million NINs have been collected by the mobile network operators.
"The aim of the process is to reduce security issues and improve digitization. At the same time, it will give better information on mobile penetration and multiple SIM card usage. According to the NCC, card usage stood at 3 - 4 SIM cards per person (NIN) as of January 19, 2021," explained Thecla Mbongue, Omdia senior research analyst for Africa.
Another problem is that many Nigerians don't actually have the needed identity number.
"The challenge for many customers was to obtain an NIN during the pandemic. Most of the logistic pressure is on customers but MNOs are also under pressure to inform their customers as they will have to disconnect unidentified SIM cards and therefore lose subscribers," she said.
Nigeria's operators have also opened hundreds of enrollment centers in collaboration with the National Identity Management Commission to help citizens obtain NINs if they don't have one yet.
MTN said the impact of the suspension of new SIMs on its service revenue was minimal in the last quarter of 2020 but it does anticipate that subscriber growth in the first quarter of 2021 will be "significantly impacted" if the suspension stays in place.
Overall the company put out strong results for the year with service revenue growing by 14.7% for the year to 1.3 trillion Naira (US$3.4 billion) while earnings before interest, tax, depreciation and amortization (EBITDA) grew 9.7% to N685.7 billion ($1.8 billion).
Related posts:
* Top image source: Photo by Olumide Bamgbelu on Unsplash.
— Paula Gilbert, Editor, Connecting Africa