The cost of Africa's Internet shutdowns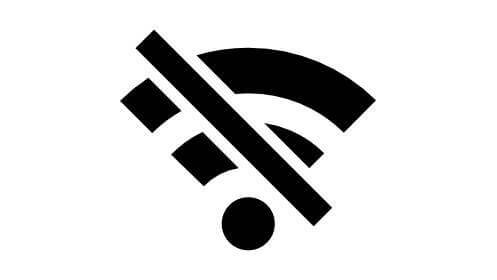 Uganda's recent social media restrictions and week-long Internet shutdown cost the country about $10.7 million.
That's according to research conducted by Comparitech, which also found that Internet blackouts and social media restrictions cost the world's economy more than $4.5 billion during 2020.
The Ugandan restrictions came after an order from the Uganda Communications Commission to suspend all Internet gateways before, during and after the presidential and parliamentary elections held on January 14, 2021.
Social media and messaging apps were blocked on January 12, and from January 13 to 18 there was a complete Internet shutdown.
Comparitech calculates that Uganda's 120-hour Internet shutdown cost about $1.79 million per day.
Using reports of Internet shutdowns on Netblocks.org, internetshutdowns.in, Facebook's shutdown report and other reputable news sources, Comparitech creates a timeline of Internet shutdowns and social media restrictions around the world and calculates their cost to local economies.
2020 global cost
Unfortunately, Internet blackouts and social media restrictions are not a new thing and cost the world's economy a great deal in 2020, including many African economies.
Almost 60% of the cost of global shutdowns, or $2.5 billion worth, came from over 100 shutdowns in India during 2020. However, when it comes to the longest periods without Internet, African countries were the hardest hit.
Last year Chad had the longest shutdown with WhatsApp being blocked for 3,912 hours at a total cost of more than $26 million. The shutdown began on July 22 and was ongoing at the end of the year.
Meanwhile Tanzania had an Internet blackout which lasted 1,584 hours in 2020 at the cost of over $622 million. It started when elections were due to take place but continued long after, with no updates of it having been fully restored by the end of 2020, Comparitech said.
Ethiopia also suffered three lengthy Internet blackouts that lasted a combined total of 3,657 hours and cost over $109 million. The first ran from January to the beginning of April in Western Oromia and cost over $1.4 million. Reasons weren't provided straight away but "security reasons" were cited in February.
In June, the Internet was cut off across the entire country for 23 days following the shooting of Haacaaluu Hundeessaa, a prominent singer. This cost Ethiopia about $102.5 million.
The third occurred in November in the region of Tigray after war broke out in the area. It lasted until mid-December when some services were restored and resulted in downtime of 960 hours at a cost of $5.48 million.
Related posts:
*Top image source: .
— Paula Gilbert, Editor, Connecting Africa