Black Friday disappoints in SA, but online sales tick up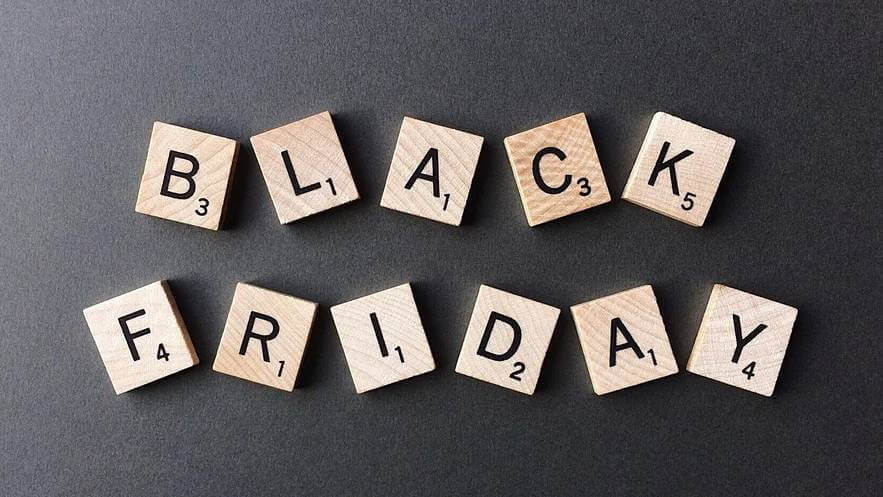 Black Friday 2020 was not as lucrative for South African retailers as it was a year ago, as economic woes saw consumers cutting back on pre-Christmas spending and avoiding crowded shopping as more people turned to online options.
According to data from payments clearing house, BankservAfrica, in-store card purchases decreased by 30% compared to 2019, to under 5 million transactions. Online transactions did spike by 62%, but off a low base of almost 869,000.
In 2020, the overall card value spent was just R2.9 billion (US$191 million), a 52% year-on-year decline from 2019. In comparison, overall card value last year was R6 billion ($395 million), a 106% year-on-year increase at the time.
"The usual midnight to early morning queuing outside major shopping malls and retailers were far less than last year's Black Friday. Our data suggest COVID-19 and the protocols of practicing social distancing, combined with the economic impact of the lockdown and the increased interest in online shopping contributed to this," explained Martin Grunewald, chief business officer at BankservAfrica.
Originally an American sale day on the Friday after Thanksgiving, Black Friday has gained a lot of traction in South Africa in recent years and spurred many online and brick-and-mortar retailers to offer special Black Friday deals as well as online-specific Cyber Monday specials the following week.
BankservAfrica said that Black Friday 2020 showed the worst annual growth in the four years the company has been reporting data. However most of the South Africans who did splurge on Black Friday used their credit cards.
Grunewald said credit card volumes totaled R2 billion ($132 million); compared to debit cards at a volume of R370 million ($24.4 million). The highest credit card transaction was for over R514,000 ($33,876) and the highest debit card transaction was for over R264,700 ($17,445).
"Black Friday has certainly been different for South Africans, which many expected to be the case. We have seen a steady growth in our online shopping figures, which mirrors the South African consumers' growing inclination for the e-commerce shopping experience. These statistics fared better year-on-year but nowhere near the high volumes usually observed for in-store purchases," added Grunewald.
BankservAfrica however does not process interbank card transactions for all of South Africa's banks so its data only shows part of the full picture of Black Friday sales.
Small businesses boom
Independent small businesses seemed to do well on Black Friday, with SA payments provider Yoco recording a 46% increase in card transaction volume on Black Friday – compared to the average volume processed on a Friday after pay day.
"In addition to the increase seen in overall volume on Black Friday, small businesses experienced significant surges of more than 40% in turnover across Saturday and Sunday on Black Friday weekend when compared to a standard end-of-month weekend," said Katlego Maphai, co-founder and CEO of Yoco.
In fact, in-store transactions for retail businesses saw an unexpected 35% year-on-year growth compared to 2019, against a total growth of 15% for all Yoco merchants who traded across both years.
Yoco said the contrast to the BankservAfrica numbers suggests a shift in shopper behavior as consumers elect to shop at small, independent businesses – both as a show of support as well as an attempt to avoid large crowds or minimize shopping time in malls.
Business owners also made efforts to promote responsible in-store shopping to reduce the potential for super spreader events. Many shops spread promotions and specials across a number of days or weeks which resulted in higher than average daily turnover figures across the entire week preceding Black Friday.
"It has brought a sense of relief that some sectors have fully recovered from the national lockdown but we also caution against total complacency as sectors like Food and Drink, and Leisure and Entertainment remain fragile going into the festive season," commented Maphai.
From a geographic standpoint, the Western Cape had the slowest Black Friday as the province continues to be impacted by a lack of tourism, both local and international.
Digital payment breakthrough
When it comes to online sales, SA digital payments fintech firm Ozow saw digital options embraced more this Black Friday.
The company, which offers instant payment solutions, said that for the first time it processed more than R1 billion ($65.1 million) in transactions in a single month in November 2020. This was thanks to a Black Friday surge where the single biggest transaction on the day was more than R500,000 ($32,570) on a popular e-commerce site.
The company was founded in 2014 as i-Pay, and it took two years and nine months to process its first R1 billion ($65.1 million).
"It's astounding to see how popular instant payment solutions have become. A growing number of South Africans are using instant payments because of its sheer ease of use and security. Digital payments also help drive financial inclusion by opening up the online shopping universe to people who don't have debit or credit cards," said Ozow's CEO and co-founder, Thomas Pays.
The Black Friday numbers seems in line with South Africa's digital payments which have seen triple-digit growth in the last 12 months, according to Ozow.
— Paula Gilbert, Editor, Connecting Africa