Orange launches pan-West African fiber network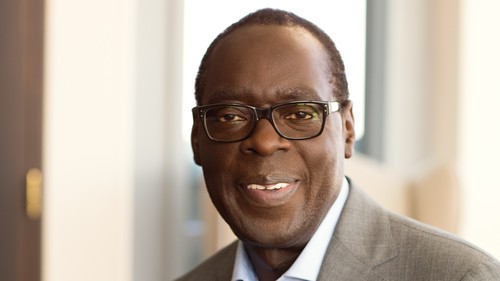 French operator Orange has announced a massive fiber-optic network in West Africa, called Djoliba, which is a first-of-its-kind pan-West African backbone.
Orange made the announcement during an online press conference as part of the virtual Africa Tech Festival on Tuesday, saying that the infrastructure is based on a terrestrial fiber-optic network, coupled with undersea cables, offering secure connectivity abroad from West Africa.
Djoliba's backbone covers eight countries: Burkina Faso, Côte d'Ivoire, Ghana, Guinea, Liberia, Mali, Nigeria and Senegal.
Interconnected with the domestic networks within the countries, Orange says this broad coverage will generalize access to connectivity for operators and companies and support the digital ecosystem to meet growing need for connectivity in the region.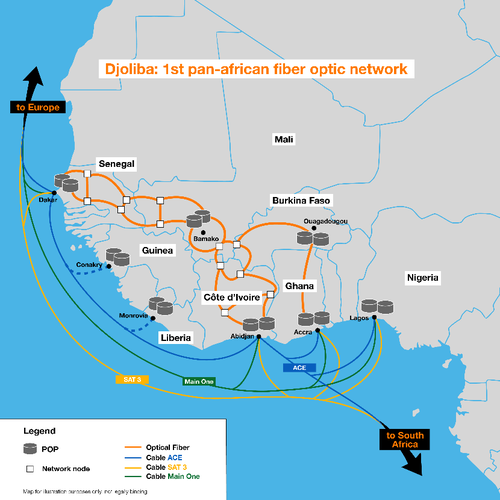 "Orange is actively contributing to the development of undersea and terrestrial infrastructure which enable the African continent's digital transformation, by investing €1 billion [$1.18 billion] each year. With Djoliba, local populations will be able to access healthcare or educational services more easily, as well as the applications offered by cloud computing," said Alioune Ndiaye, CEO of Orange Middle East and Africa.
"Djoliba is a key feature of future growth and improved Internet access for landlocked nations in the region. This network deployed by Orange will provide a presence between eight capital cities of the West Africa region, providing seamless connectivity," Ndiaye told journalists.
Orange said that Djoliba is the first network that offers complete security in West Africa with more than 10,000km of terrestrial fiber-optic network, coupled with 10,000km of undersea cables, broadband speeds of up to 100 Gbit/s and a 99.99% availability rate.
The network covers 16 points of presence with a grid of nearly 155 technical sites, and connects 300 points of presence in Europe, America and Asia. It is based on Orange's Tier 1 network and therefore provides a seamless connection to the Group's international networks.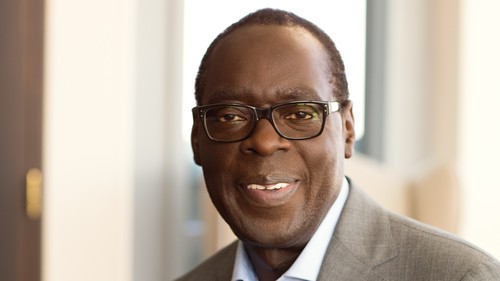 African skills for an African network
Ndiaye said it is extremely important to highlight the development of local skills and the digital ecosystem locally.
"For Africa to excel in a digital revolution of this scale, it's crucial to develop the necessary skills locally. Djoliba is a good demonstration of this because our subsidiaries, Orange Cote d'Ivoire, Orange Burkina Faso and Orange Mali have focused all their efforts on deploying, operating and marketing this new network," he said.
Orange operates in 18 markets in the Middle East and Africa and has more than 120 million customers.
"Two years ago, we decided to build this backbone for West Africa, which was accomplished in less than two years, which is certainly an accomplishment given that we encountered many difficulties – and of course the COVID-19 crisis being among them – we were still able to stay in line with our calendar. So now the network has been deployed. It is now being operated with a dedicated team based in Dakar," said Jérôme Barré, CEO of Orange Wholesale and International Networks.
"Now that construction is finished, we are now starting the commercialization of this project and we are very proud. Before we had infrastructures in each country and submarine cables, but today, we have much more than that. We have an interconnected network that is open with very high performance. I think that our announcement today shows the strength of a group like Orange, which has very strong subsidiaries, to help drive our development," Barré added.
He also said that the group would like to increase the range of the project to other African countries and regions and was already looking at two other countries, beyond the original eight, where it may extend the network.
— Paula Gilbert, Editor, Connecting Africa