Vodafone Egypt gets additional ten-year spectrum license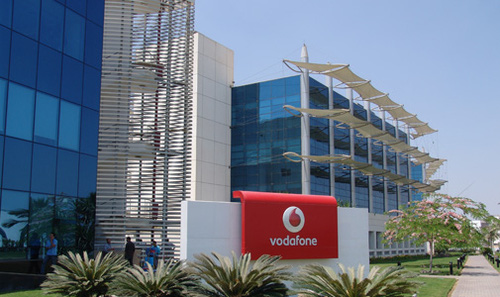 Vodafone Egypt has acquired some 2.6GHz spectrum for $540 million which it says will help it meet growing demand for reliable, high-quality voice and data services.
The Egyptian unit of the UK-based group said in a statement it had acquired 40MHz of 2.6GHz TDD spectrum from Egypt's National Telecommunications Regulatory Authority (NTRA).
The spectrum is on a ten-year license term which will extent to 2030 and will enable the telco "to significantly expand network capacity."
Payments will be phased over three years, with an initial payment of $270 million when it receives the spectrum and two further payments of $135 million due in 2021 and 2022.
This is Vodafone Egypt's first block of spectrum in the 2.6GHz band but it already has spectrum in the 900MHz, 1800MHz and 2.1GHz bands which are valid until 2031.
Vodafone Egypt had about 40.2 million mobile customers and around 694,000 fixed broadband subscribers at the end of March 2020, according to Vodafone financial statements.
Up for sale
While Vodafone Egypt has secured another spectrum license its parent company is still looking to sell out of the territory.
In January, Vodafone announced it was planning to sell its sell its 55% stake in Vodafone Egypt to Saudi Telecom Company (STC).
But since then STC has postponed the acquisition twice — once in April and again in July when the operator said it would need a further two months to complete the purchase because of the logistical challenges caused by the COVID-19 pandemic.
In September, Vodafone said it still wanted to finalize the deal after rumors that STC wanted to reduce its $2.4 billion non-binding offer.
Vodafone Egypt's revenue grew 30.3% to €1.45 billion (US$1.6 billion) for the year ended March 31, 2020, while service revenue grew organically by 14.5%.
— Paula Gilbert, Editor, Connecting Africa