New report shows digital gender gap in Ghana, Uganda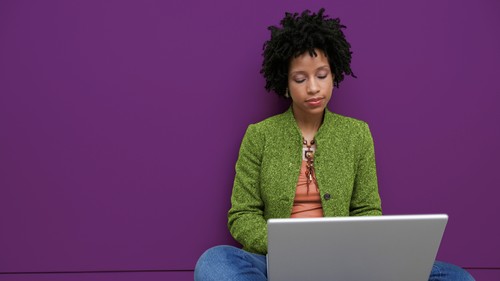 The gender gap in basic Internet access stands at almost 43% in Uganda while Ghana's digital gender gap is around 5.8%, but both are still lower than the regional average for Africa which is almost 50%. This according to the World Wide Web Foundation's
Women's Rights Online Report
released this month.
Overall access levels in the African nations are still very low: In Ghana only 30.3% of the population has Internet access while in Uganda it's just 23.2%, according to the report.
Based on focus groups, interviews and a survey of almost 10,000 women and men across four countries – Ghana, Uganda, Indonesia and Colombia – the report examines digital gender inequalities, going beyond basic Internet access, to look also at the quality of access people have, how they use the Internet, and additional barriers to access.
"We urgently need to close the digital gender divide and make sure that women and girls are able to fully participate online without fear for their safety or their rights. Until we do, the internet will continue to work against progress on gender equality," the report reads.
The reality remains that globally fewer women than men use the Internet.
Web Foundation analysis found that men are 21% more likely to be online than women, and this rises to 52% in the world's least-developed countries.
"The Internet is one of the most empowering technologies the world has ever seen, but unless women are equally able to benefit from it, the gender divide risks driving further inequality," the report warns.
Meaningful connectivity
The Web Foundation believes that not only do women have less access to the Internet but women also experience a second-rate Internet.
The authors went beyond measuring just basic access and used the Alliance for Affordable Internet's (A4AI's) meaningful connectivity target to measure these countries against minimum thresholds for regular access, an appropriate device, enough data and a fast connection.
In Ghana, where the gender gap is just 5.8%, the gap in meaningful connectivity was actually 14%. Of the Ghanaian women surveyed only 31% had access to a smartphone and just 5% accessed a 4G connection.
"Given that important online tasks increasingly demand more bandwidth, reducing the gender gap in meaningful connectivity must be the goal for governments that are committed to digital equality," the authors said.
Inequality levels also rise when you look at the rural-urban divide with Internet access scarcer in rural areas.
The survey asked Internet users what prevented them from using the Internet more frequently: 22% of women living in rural areas cited unreliable service and 19% said there was no service available at all. This was a much less pressing issue for their counterparts in urban areas who listed these reasons at 13% and 12% respectively.
In Ghana, 34% and 29% of women in rural areas cited unreliable service or no service as barriers, compared with 21% and 15% of women in urban areas citing those issues.
More barriers
There were some interesting key findings overall, including that when women do get online, they are less likely to create certain types of content. Men are 29% more likely than women to post comments about political, social or economic issues, and 29% more likely to sell or advertise a product or service online.
A lack of skills emerged as the biggest factor keeping women offline: 50% of women in rural areas said they didn't use the Internet because they don't know how and 45% of women in urban areas said the same.
Across a range of personal data categories, women are more concerned about their privacy than men. Focus group participants shared concerns about having their personal data misused, including in relation to online harassment and abuse.
Women were also more skeptical about tech companies using their data responsibly. Around 54% of female respondents said they would not allow companies to use any of their data, compared with 47% of men.
— Paula Gilbert, Editor, Connecting Africa